Top 8 Majors for Pre-Law Students
Align your passion for public service with the undergraduate degree you need to get into law school and find out which pre-law majors are most popular.
Sponsored
publicservicedegrees.org is supported in part by advertisements. Featured programs and school matching are for institutions that compensate us. This compensation will never influence our school rankings, in-depth guidebooks, or any other information or resources published on this site.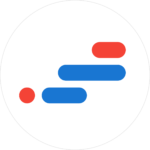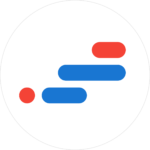 Whether you're still in high school or you're just beginning your college journey, declaring a major that aligns with your future career goals is a crucial step. This can be especially true if you're planning to apply to law school. You want to choose a major that not only provides you with a foundation for your legal studies, but that also looks good to a college admissions board.
With so many options available to undergraduates, narrowing down your top choices can be a challenge. Luckily, there are quite a few majors well-fit for law school hopefuls, each with its own unique value. Keep reading to learn which pre-law major aligns best with your existing interests and find out how each degree can benefit you during your legal studies.
Political Science
Political science is the most popular major for those planning to head to law school for good reason. As a political science major, you'll study the theory and practice of government and its link to the legal system. Whether you earn your political science bachelor's degree online or on-campus, your coursework will cover how laws are created and executed and you'll learn about the history behind each law's formation. You'll also gain a strong understanding of topics such as political theory, international relations, and political methodology. Depending on your school, you can graduate with either a B.A. or B.S. in political science.
Political science is a logical choice for future law students. The overlap between the political and legal worlds means that you'll be entering law school with a strong foundation to build upon. On top of that, the problem-solving and critical thinking skills you'll have gained as an undergraduate will serve you well both in law school and as a professional lawyer. You'll have the chance to hone the art of public speaking which can be beyond useful in the professional world.
Psychology
As a psychology major, you'll learn to understand how and why people act and think as they do. You'll gain insight into the human mind through courses covering topics such as human development and behavior, language, creativity, and emotion and motivation. Graduates of psychology programs can apply their understanding of the human mind to a variety of positions and it's a popular starting point for a number of graduate degrees. Whether you earn an online psychology degree or opt for the traditional route, most schools offer either a B.A. or B.S. for psych students.
Because laws are designed to influence human behavior, psychology is a very fitting major for hopeful law students. The topics you study will help you understand how laws impact society and what outcomes they create. You'll also learn how to effectively communicate with all types of people, a skill that will benefit you both when dealing with peers as well as clients and judges in the future. This combination of being highly communicative paired with the insight into the human mind can also give you an edge when it comes to legal negotiations.
Criminal Justice
Like political science, criminal justice is a natural undergraduate major for those applying to law school. As a criminal justice major, you will develop an understanding of the American justice system's three main branches: the courts, the police, and prisons. You'll likely be required to take courses in administration, constitutional law, criminal justice, evidence, forensics, law, criminal profiling, and judicial process. Most programs are interdisciplinary and require you to take some courses that fall under the political science, sociology, psychology, and philosophy departments. You can earn a B.A. or a B.S. in criminal justice and both online criminal justice degrees and in-person programs exist.
A criminal justice major can be an ideal choice if you're interested in pursuing a criminal or immigration law career. The coursework can equip you with the research, analysis, and writing skills needed to succeed both in law school and in the legal profession. Because of the crossover between the legal world and the criminal justice world, graduates of these programs can feel confident in their foundation before diving into post-grad legal studies. It can also signal to admissions counselors that you have a genuine interest in law and the justice system.
English
An English major for law school? It makes more sense than you may think. Like lawyers, English majors must study and comprehend material, analyze it, and make persuasive arguments about it. Successful students must possess the ability to process complex information and make logical connections, requiring high critical thinking skills. English majors generally study literature, composition, and writing and can choose to concentrate in areas such as creative writing or American literature. English majors also study related cultures and history, giving their knowledge base a broad range. While a B.A. in English is most common, some schools may offer a B.S. in English with a focus on more technical writing skills.
An English major prepares you for law school by giving you strong reading and analytical skills and honing your ability to make strong arguments for your case. As an English major, you also will learn how to write clearly and correctly, which is important for any profession, but particularly law. Majoring in English teaches you how to organize and complete large projects efficiently and on time – again, valuable skills for any job, and certainly for a lawyer.
History
History is another smart choice of undergraduate major for those interested in going to law school. As an American history major, you will learn how the United States developed its legal system and will be able to put those developments into context. You'll study how the early years of America shaped our laws and the U.S. Constitution. Because it's an interdisciplinary major, you'll likely take courses in art, architecture, economics, philosophy, politics, and technology on top of your history studies. American history may seem the most obvious choice for law school, but you also could study European history or Eastern civilizations depending on what your school offers. A B.A. is the most common type of history degree, but some schools may also offer a B.S. option.
Knowing the history behind our laws can make you a more persuasive litigator. As a history major of any kind, you also will be required to read, write, and analyze different materials – all skills that you need as a lawyer. During your studies, you will be required to analyze historical records and interpretations of events. These skills can help make you a more perceptive, confident, and sophisticated writer, thinker, and lawyer.
Economics
As an economics major, you'll learn about concepts ranging from supply and demand to taxation, inflation, unemployment, and more. You'll gain an understanding of how our markets work along with international markets and you'll get insight into how the economy impacts government policies. Your studies will teach you how to think like an economist by developing your critical thinking and reasoning skills and you'll discover how to apply this skillset to various professions. While other options may be available, most schools will over a B.S. for economics majors.
Majoring in economics can be a smart choice if you're aiming for law school, especially if you're interested in corporate law. As a law student, you'll benefit from the ability to analyze large datasets, recognize problems, and suggest solutions. You'll also be able to apply the critical thinking skills you've acquired to both your studies and your profession upon graduation. Because economic issues often dictate legal reforms, having a foundation in economics can make a lot of sense if you're thinking of becoming a lawyer.
Philosophy
While you may not think of a philosophy degree as an obvious choice for getting into law school, it can actually be quite fitting. Philosophy students study human thought and debate on age-old topics such as knowledge, existence, ethics, and truth. Your coursework can include subjects like ancient and modern philosophy, ethics, theory and logic, and metaphysics. You'll likely take deep dives into the works of renowned philosophers like Plato, Kant, Descartes, and Nietzsche. Most schools will offer a B.A. in philosophy, but B.S. options may also exist.
Because the basis of many of our laws lies in ethics and human nature, philosophy can make a lot of sense for a law school hopeful. As a student of philosophy, you'll learn to become a careful and reflective reader with the ability to think critically and make logical arguments. You'll gain experience looking at arguments from a variety of perspectives and you'll know how to make your point by citing relevant and logical evidence. No matter which area of law you're interested in, an undergraduate degree in philosophy can be a valuable building block for your next step.
Sociology
While the official definition of sociology is the study of institutions, those who choose this major will quickly find that it entails much more. As a sociology major, you'll discover how societies interact, how groups work together, and how human behavior influences it all. You'll learn how different systems and structures govern humans and communities and you'll walk away with knowledge running the gamut from anthropology and psychology to philosophy and political science.
Deciding to study sociology as an undergraduate can be the perfect pairing for law school. Not only will you have an understanding of the way our society shapes our laws, you'll also be well-versed in our most pressing social issues. Whether you're interested in fighting for the rights of racial minorities or protecting those in poverty, a sociological understanding is an excellent basis for a legal career. You can also use your knowledge of sociology paired with your law degree to help sway public policy and advocate for legal reform.
Other Majors to Consider for Law School
While the majors mentioned above are the most popular undergraduate choices for future law students, they are not your only options. Here are some other great majors to consider if you're thinking about applying to law school.
Communications
You already know that law school requires proficiency in reading, writing, and public speaking. As a communications major, you'll learn to master each of those skills while also getting your feet wet in relevant areas such as conflict resolution and public relations. You'll gain knowledge in communication theory, media ethics, issues in journalism, mass communication, and beyond. When you arrive at law school, you'll have a leg up when it comes to debating peers, leading group discussions, and giving presentations. You'll also be able to take your keen communication skills and ability to speak in public with you to the courtroom.
International Relations
Approaching law school as an international relations major comes with a variety of benefits. You'll be equipped with the knowledge of how countries interact with one another on economic, historical, and political grounds, giving you a unique insight into international law. As an undergraduate, you'll likely study international organizations, multinational corporations, not-for-profits, non-governmental organizations, and religious organizations. This understanding paired with the ability to think critically and analyze information can be a great foundation for law school.
Business
Business is another smart option if you're a pre-law student. Whether you choose to focus on business administration or corporate business, your degree will reflect a rigorous course of study, making you an attractive candidate for law school. As a business major, you can expect to study everything from business management and administration to marketing and trends. Your courses will cover topics like accounting, finance, and the legal and ethical principles of business. These courses will strengthen your understanding of contracts, negotiation, and business structure, all of which are important for law school. These skills can be especially beneficial if you're interested in business or corporate law.
Environmental Science
Environmental science is a relatively new field that combines biology, chemistry, and earth sciences such as geography with the social sciences such as law and economics. Majoring in environmental science will mean learning how physical and biological processes work together to shape the world. Your courses are likely to include environmental science, economics, conservation, geoscience, forestry, statistics, and law. This major will allow you to see issues from different perspectives, something that will be a huge asset in the law world. There's also an emphasis on reading, writing, and analyzing data, all skills that will be valuable to you as a law student. If you're interested in using your law degree to pursue a career in environmental policy, this may be the ideal major for you.
Social Work
The fields of social work and law have much in common. Social workers provide resources and counseling to help people overcome challenges such as homelessness, abuse, and addiction. A degree in social work teaches you how to work with individuals, families, groups, and community organizations. Your courses are likely to cover family services, gender issues, social welfare policy, probation, disability counseling, and employment services. As a student, you will learn the basics and how to analyze social work policy. You also will learn how to use critical thinking and how to apply it to the real world. These analytical and critical thinking skills will be valuable as you study the law. Online social work programs are available for students who prefer to learn remotely, while in-person options are offered through most colleges and universities for students who prefer the traditional route.