How to Decide if Online College is Right For You
Students interested in a public service career often look to online school as a way to further their education. There are many advantages of online school as well as specific factors that a prospective student should consider when choosing a program. Keep reading to learn about the benefits of online school in a public service field.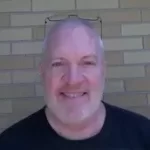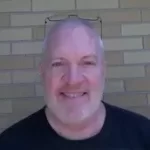 Michael Hoffman
A former practicing attorney, Michael Hoffman has years of experience as a freelance journalist specializing in the research and writing of higher education content – from online learning to financial aid, and everything in between. Michael is a graduate of the University of California, Santa Barbara and the Santa Barbara College of Law. Prior to becoming a professional writer, Michael practiced for several years as a civil litigator in Los Angeles and worked in Santa Monica, California as a development executive for a major film producer.


Bryan Hall
Bryan Hall is Academic Dean of the School for Professional Advancement and a Professor of Liberal Arts at
Regis University
in Denver, Colorado. He is a two-time Fulbright Scholar and the author of three books:
An Ethical Guidebook to the Zombie Apocalypse: How to Keep Your Brain without Losing Your Heart
(Bloomsbury, 2020),
The Post-Critical Kant
(Routledge, 2014), and
The Arguments of Kant's Critique of Pure Reason
(Lexington Books, 2010). Dr. Hall received his Ph.D. from the University of Colorado, Boulder and his BA from the University of Denver.
WRITTEN BY

Michael Hoffman
Writer, Researcher, & Journalist
A former practicing attorney, Michael Hoffman has years of experience as a freelance journalist specializing in the research and writing of higher education content – from online learning to financial aid, and everything in between. Michael is a graduate of the University of California, Santa Barbara and the Santa Barbara College of Law. Prior to becoming a professional writer, Michael practiced for several years as a civil litigator in Los Angeles and worked in Santa Monica, California as a development executive for a major film producer.
MEET THE EXPERT

Bryan Hall
Academic Dean
Bryan Hall is Academic Dean of the School for Professional Advancement and a Professor of Liberal Arts at Regis University in Denver, Colorado. He is a two-time Fulbright Scholar and the author of three books: An Ethical Guidebook to the Zombie Apocalypse: How to Keep Your Brain without Losing Your Heart (Bloomsbury, 2020), The Post-Critical Kant (Routledge, 2014), and The Arguments of Kant's Critique of Pure Reason (Lexington Books, 2010). Dr. Hall received his Ph.D. from the University of Colorado, Boulder and his BA from the University of Denver.

Online learning has been around for decades, and its impact and accessibility continues to grow over time. Though an online college education is no longer a novelty, many prospective students are still a little skeptical about whether online learning is a good fit for them. To help decide if online college is right for you, there are several important questions you should ask yourself before committing your time and money to a public service degree or certificate program online. Those questions include:
Are online degree programs as good as traditional, on-campus ones?
Are online programs available in the public service major I'm interested in?
Is distance education convenient and affordable for me?
Do I have what it takes to succeed in an online college program?
This guide answers these questions and more. Keep reading to find out not only if online college is right for you but also how you can be confident and thrive in an online public service degree or certificate program.
Advantages of Online College
There are many ways students benefit from obtaining their public service degree or certificate online, but online college still isn't right for everyone. Below is a list of the top advantages of online learning to help you decide if online learning should play a part in your college education. The list also includes some reasons you may want to opt out of online college. Be sure to consider both the pros and cons of online college before enrolling in a program.
Schedule Flexibility
Likely the biggest benefit of online learning for most students is the ability to tackle their coursework at times and places most suitable to their busy schedules. Most online college courses are presented in an asynchronous format, meaning you're not required to log on and attend classes at a specific date and time. If you do have to attend a live-streamed class, you'll still enjoy the convenience of avoiding travel to and from campus. Online courses still require class attendance and assignment deadlines, but they allow for completing coursework according to your unique schedule.
Not Location Dependent
Online college offers the flexibility that allows students to complete their coursework at home or wherever they choose. For students who live far from campus, though, that's more than just a convenience. For many, an online program provides the opportunity to earn a degree in the major of their choice. Also, for some, an online program means the difference between being able to go to college and not. If attending college in person at a distant campus is out of the question, online college may be for you.
Different Pacing Options
Online college programs often have multiple study pace options, the most common being both full-time and part-time formats. Some schools go further by offering programs with generously broad program lengths or even without hard completion deadlines of any kind, allowing for true self-paced study. These pacing options are often an absolute necessity for a student who is well into his or her professional life but who wants to move up the career ladder by earning an advanced degree or certificate. A flexible pacing option also makes this additional education affordable for those with families and houses and manageable if you cannot afford to take the time off from your full-time job to pursue additional education.
Strengthen Technology Skills With Real-World Applications
Most professional careers today require substantial competency in many basic and sometimes advanced technical skills, many of which you'll develop through the course of your online college studies. These skills include the effective use of communication, word processing, accounting, scheduling, spreadsheet, presentation, and other productivity applications. Students in distance education programs are also typically required to conduct online research to complete homework assignments and write papers, resulting in the mastery of valuable skills they'll use in their professional lives. Online college programs also teach you how to work remotely, a major requirement of many jobs today.
Lower Costs
A major factor for all college students in choosing any degree or certificate program – online or on-campus – is cost. In most cases, online students save a lot of money compared to their on-campus counterparts. Many colleges and universities, for example, charge lower per-credit tuition rates for their online programs. Additionally, many public schools, which typically charge a substantially higher tuition rate to out-of-state residents, waive that higher rate and charge the same in-state tuition price to all of their online program students regardless of residence status. Beyond tuition rates, online students also typically save a bundle on related expenses like the cost of travel to and from campus to attend classes.
Flexible Start Time
With most traditional on-campus programs, students are limited to one or two start dates each year. Because of the way online programs are structured, however, many colleges offer their online programs with several start dates annually. Some programs with fully-asynchronous formats have no set start dates at all, meaning you can begin your program anytime you choose. If you're ready to start your college studies now and don't want to wait for the beginning of the next semester or term to come around, online college may be right for you.
Strengthen Time Management Skills
Employers value employees with effective time management skills, and time management skills are among the most important skills you'll gain in your online degree or certificate program. In fact, they're essential for success in distance learning since the built-in flexibility of online study means that you – and you alone – are responsible for completing your coursework on time. Fortunately, online colleges understand this and go out of their way to provide students with the training they need to develop good time management skills that will help them be successful in both their college classes and future careers.
Helpful for Those Who Struggle With Live Class Participation
Shy students sometimes struggle to interact effectively in a traditional classroom setting since they are encouraged and sometimes expected to answer instructor questions and participate in class discussions. Most online students, however, attend to their coursework in a familiar and less stressful environment that lends itself to more efficient and effective study, especially for introverts. So, if shy or introvert are accurate words for describing your personality, then online college may be a great fit for you.
Limitations of Online College
Lack of Social Opportunities
Social interaction is sometimes overlooked when choosing between attending college online or on campus. For many students, especially younger ones heading to college right out of high school, the social benefits that come with being on a college campus are a major reason for going to college in the first place. Making friends, interacting, and socializing with peers can play a fundamental role in the development of positive socializing skills that carry through into a student's personal and professional life. If the social aspect of college is a big part of your education, online college may not be the right choice for you.
Requires Strong Time Management Skills and Discipline
You need effective time management skills and self-discipline to succeed in college, no matter what the study format. They're more important, however, for online students who don't have the structure typically found within in-person class environments. Without that structure, some students simply can't get their work done on time. If you need the structure that on-campus classes provide, you should think twice about an online college program. Keep in mind, however, that online colleges provide students with access to support services designed to help them develop the time management and discipline skills they need to succeed in their programs, so don't dismiss online learning out of hand for this reason alone.
More Screen Time
Many of us spend way too much time staring at computer screens, smartphone screens, and TV screens, and all that screen time, according to Valleywise Health, negatively affects our physical and mental health. Health issues associated with too much screen time include obesity, back and neck problems, sleep disorders, depression, anxiety, and more. Online learning certainly means spending a substantial amount of time in front of a computer screen, so unless you can limit your non-academic screen time, you may want to think twice about online college.
Limited to Certain Degrees
Deciding between an online and on-campus college program is a moot point if the major and degree you're interested in aren't available online. Some academic subjects, especially those involving a lot of hands-on interaction, simply do not lend themselves well to an online format. Fortunately, many public service degree programs are available either fully or partially online. If your degree choice can't be found online, you may need to head to campus for your education.
Less Hands-on Learning Opportunities
Hands-on training can be a big plus for students in many public service majors. In fact, it's a necessity for some. By its very nature, however, education in a virtual environment doesn't allow for a lot of hands-on training. This problem is often solved through hybrid curriculums that combine online didactic coursework with on-campus or other in-person components. For example, online education degree programs typically include in-classroom teaching experiences that are a requirement for state teacher licensure/certification. If you want more hands-on experience than an online program provides, consider traditional on-campus options.
Not Everyone Learns Well in an Online Setting
Some people simply enjoy or even need to be in a real classroom to thrive in their academic pursuits. Maybe it's the personal interaction with a diverse student population that makes it work. Maybe their home isn't the quiet, stress-free environment needed to focus and complete coursework. Or it could simply be that online college just doesn't "feel right." It's your education and your future, so all that really matters is that you choose the study format that helps you make the most of both.
What to Look for in an Online Degree Program
Online degree programs are now fairly prolific with even the most highly-respected colleges and universities throughout the U.S. offering them, and they've become almost as common as traditional on-campus programs. If you still have concerns about the credibility of online colleges and the programs they offer, consider our list of the most crucial elements to look for when choosing an online college degree or certificate program. Any program you consider – whether online or on-campus – should meet all these criteria.
Accreditation
Accreditation is a process through which postsecondary institutions and the programs they offer, including their online programs, are vetted to determine if they meet specified quality standards. Colleges and universities in the U.S. are institutionally accredited by one of several national and regional accrediting agencies approved by the Department of Education. Specific degree programs are also often accredited by independent professional associations. Examples of public service degree program accreditors include the Accrediting Board for Engineering and Technology (ABET), which accredits cyber-security programs, and the Council on Education for Public Health (CEPH), which accredits public health programs. You can usually find accreditation information on college and program websites. If not, contact the program directly to confirm current accreditation status.
Costs, Scholarship Opportunities, and Financial Aid
A major advantage to online college is affordability since most online students often pay substantially less than on-campus students. Affordability does not mean cheap, however. College is expensive no matter where or how you attend, and most students need help paying for it. Fortunately, most properly-accredited colleges and programs are eligible for the common types of student financial aid, including Federal Student Aid programs that are only available when attending a properly accredited program. The availability of other funding opportunities, including scholarships and grants, is another consideration. Contact your school's financial aid office to find out what funding you're eligible for.
Curriculum
Take a close look at certain aspects of any curriculum, like course descriptions and sequencing, assignment and reading requirements, courses and program lengths, study options, and graduation requirements. You'll also want to check for program components you may have to attend in-person, including labs, internships, externships, and field experiences. Confirm that the curriculum provides you with the education and training that will prepare you for the work you want to do after you graduate, and the program is one you feel confident you can complete successfully.
Student Resources
A crucial component often overlooked by prospective online college students is access to important support resources. Specific resources include academic advising, career counseling and job search services, financial aid counseling, tutoring services, online library services, mental/emotional health services, disability services, and more. Also check for extracurricular activities and events you can participate in. When deciding on the best online college for you, remember that success in your degree or certificate program depends on the support you receive from your college both inside and outside the virtual classroom.
Learning Formats
When choosing an online college program, it's not only important what you'll learn but how you'll learn. Online colleges present their programs using any number of learning formats. For example, courses may be offered fully online where all course requirements can be completed virtually or in a hybrid format where you'll complete some work online and some work on campus or in person at an off-campus location. Also, class lectures or sessions may be presented synchronously, meaning you'll have to log on and attend them at specific dates and times, or asynchronously where you access them at any time that's convenient to you. Remember, online programs are not all built the same, and understanding exactly how a program works before you commit to it can mean the difference between your academic success and failure.
Graduation Rate
Graduation rates won't tell you everything you need to know about a school's or program's quality, but a low graduation rate may indicate a significant issue. A main causes of low graduation rates are that the school or program doesn't provide adequate support services to its students. Another main reason is that students realize that the program simply isn't worth their time and money. There are several online resources you can use to check college and program graduation rates, including the College Scorecard through the U.S. Department of Education.
10 Public Service Degrees You Can Earn Online
Public service is a deep and broad profession. You can be sure, however, that by entering one of those professions, you'll play a critical role in keeping your community healthy, safe, and strong. Below are descriptions of 10 of the most popular public service degree majors you can earn either fully or partially online. See if the career field you're interested in is represented, then go to the corresponding STEPS website to learn about how you can find and succeed in a quality online degree program in that field.
A criminal justice degree can prepare you for a career in a wide variety of fields, including law enforcement, homeland security, private investigation, forensic science, forensic psychology, corrections, the justice system, juvenile counseling, and private security. Online criminal justice degree programs are available from dozens of colleges and universities throughout the U.S. and can often be completed 100% online.
Interested in promoting social welfare and helping members of your community, many of whom are part of underprivileged and underrepresented populations? Consider a career in social work. Online social work degrees are found at both the undergraduate and graduate levels, many with fully-online coursework but often including in-person field experiences or practicums. Full-time and part-time options are also common.
Education and teaching degrees are another very popular online offering. If you want to become a teacher, in most cases you'll need at least a bachelor's degree to obtain your teaching license. Education offers other great careers besides teaching, too, in both administration and support staff roles. There are plenty of online undergraduate and graduate degree options available with fully- and partially-online formats. However, you'll need to complete in-classroom student teaching requirements to earn most education degrees and for teaching licensure.
Fully- and partially-online associate, bachelor's, master's, and even doctoral degrees, as well as undergraduate and graduate certificates, are offered in a range of emergency management-related subjects. Emergency management degree holders are employed in a variety of positions both in government and the private sector in fields like disaster management, law enforcement, environmental management, and social and human services.
Fire science programs prepare students in areas like firefighting, investigation, safety, and prevention. Online programs are available for undergraduate certificates and associate, bachelor's, and master's degrees. Most programs are presented in fully-online formats, but some include on-campus labs or internships, most commonly with local fire departments.
Forestry degrees and certificates prepare graduates for careers as forest rangers, forest managers, conservation specialists, wetlands specialists, and others. Degree and certificate programs with fully-online or partially-online formats are available at all degree and certificate levels. Most feature part-time curriculums allowing students to complete their studies while continuing full-time employment.
Cyber security concerns the use of technologies and processes to protect computer systems, programs, networks, and devices from unauthorized use and cyber attacks. Both undergraduate and graduate cyber security degrees are offered online, most often in fully-online formats. Fully-online certificates are also available in cyber security as well as many specific CS-related subjects like network security and digital forensics.
Online psychology degree programs are offered at every degree level. Both undergraduate and graduate certificates are available as well. Specializations include clinical psychology, counseling psychology, forensic psychology, school psychology, industrial organizational psychology, and many more. Some programs are presented in fully-online formats. However, many also include mandatory or optional in-person internships or practice experiences.
Broadly defined, public administration concerns the implementation and management of policies and programs aimed at providing support and services to the public, both generally and for specific subgroups within the community. Jobs are typically found with government agencies and private non-profit organizations. Bachelor's, master's, and doctoral degrees (Ph.D. and DPA), as well as graduate certificates, are available in both fully-online and hybrid formats.
The field of public health is concerned with the prevention, mitigation, and management of disease outbreaks and pollution. Public health subfields include biostatistics, epidemiology, occupational health, global health, nutrition, infectious diseases, health education, and many others. Online public health graduate certificates and degrees at every degree level are offered, some fully online and some partially online.
An Expert Weighs In
Bryan Hall is Academic Dean of the School for Professional Advancement and a Professor of Liberal Arts at Regis University in Denver, Colorado. He is a two-time Fulbright Scholar and the author of three books: An Ethical Guidebook to the Zombie Apocalypse: How to Keep Your Brain without Losing Your Heart (Bloomsbury, 2020), The Post-Critical Kant (Routledge, 2014), and The Arguments of Kant's Critique of Pure Reason (Lexington Books, 2010). Dr. Hall received his Ph.D. from the University of Colorado, Boulder and his BA from the University of Denver.
Q: What is your take on the current state of online college education, especially post-Covid?
I think that students coming out of the pandemic, traditional students as well as adult learners, are looking for more flexibility in how they take their courses. Students have come to realize that online instruction can be a really useful tool in helping them to better balance life and school. Another important thing is that it really promotes diversity, equity, and inclusion by making college education far more accessible for students who have a variety of life needs.
Q: For many instructors, teaching online is brand new, too. Are some instructors fighting against the idea, or are they embracing it?
I think that you see people embracing it more. You're certainly always going to have a percentage who views the in-person experience as the gold standard for education. From my perspective, there's nothing about online education that makes it inherently inferior to in-person education. If it's properly designed and properly delivered, it's every bit as good, engaging, and informative as in-person education. You have to do a lot of work within the online classroom in order to create that kind of experience. But if you do that, it opens the doors of higher education to a lot of people who otherwise wouldn't be able to walk through them.
Q: Have you found that adult learners have different issues and concerns about online learning than younger students?
Absolutely. There's the innovation side of it, of course, and there's also the affordability. Surveys have consistently shown that the number one consideration [for adult learners] when choosing a program is price. Adult populations often face tremendous financial headwinds. We are certainly seeing that right now post-pandemic where a lot of people have lost jobs or their jobs are in flux. It's really difficult for a lot of them, and at least at my school we've tried to provide a lot of new scholarship opportunities for adult learners that parallel what the university offers to traditional-age learners.
Q: Another primary concern is program quality. Do you find that employers perceive job applicants with degrees earned online as less qualified than those who earned their degrees on campus?
I don't think you're really seeing that much anymore. What employers are primarily interested in are students being able to demonstrate that they have the knowledge bases and the skill sets necessary for the job, and you're just as able to demonstrate that through online programs as much as in-person programs, assuming that the quality is there.
Q: What is your biggest single piece of advice for students who are uncertain if they would succeed in an online college education program?
Students absolutely have to be self-motivated to complete an online program. If you don't have that, it can be really hard. At the same time, we're here to support students as much as we possibly can if they decide to start that journey.
Q: Are there any specific programs that you have to provide that support?
One of the things that we instituted after I took over was an academic success coach model that provides single-point advising for students. The advisors have fairly small advising loads, so they're really able to maintain that personal connection with students. Also, providing workshops on basic college and life skills makes sure that students have the skills as well as the coaching support necessary to maintain that motivation.
Q: So, the bottom line is that online students have to make more of an effort to be self-disciplined, but they also have support resources they can tap into?
Depending on the institution, that's certainly true. At Regis, we provide a lot of support. For the student who can do it, it makes it possible to complete a degree where, if that online option didn't exist, the obstacle might just be insurmountable.