Essntial Skills for Social Work Students
Gain the hard, soft, and online learning skills you need to succeed and excel in your social work degree program.
Sponsored
publicservicedegrees.org is supported in part by advertisements. Featured programs and school matching are for institutions that compensate us. This compensation will never influence our school rankings, in-depth guidebooks, or any other information or resources published on this site.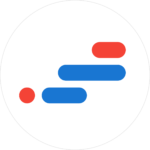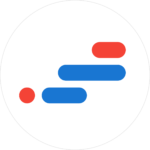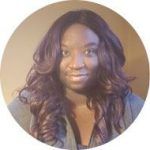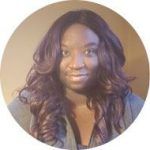 Briana Hollis
Briana Hollis is a licensed social worker and self-care coach. She has a Master of Science in Social Administration from Case Western Reserve University and currently works in crisis intervention.

Social work is a diverse and fascinating discipline. Whether you're thinking about enrolling or you're already a couple of years deep, you want to leave your social work program with a skillset as multifaceted as the field itself. You also want to hone the skills that will benefit you the most as a student.
The skills you'll develop as a social work student won't just benefit your GPA. They'll build an arsenal that you'll come to rely on in the field throughout your career. From the communication and active listening skills key to being a successful social worker to the scheduling and organizational skills you'll lean on as a student, there's a lot to learn before you begin your career. Discover which hard and soft skills matter most as a social work student and find out how each of them can translate to your role in the professional world.
Essential Hard Skills for Social Work Students
Hard skills for social workers are often tangible abilities you'll learn in coursework and from observing your peers, instructors, and colleagues. They require awareness, research, and practice. There are many great online resources for social work students and professionals today, so you can make sure all your bases are covered. Below are five of the top hard skills social worker students need today along with some additional helpful resources.
Skill 1
Computers & Technology
Computers and technology play an essential role in social work today. Sure, you'll need basic computer skills and experience word processing software, spreadsheets, and database programs. You also need to be concerned about how to protect the private or sensitive information about clients that you store on your computer and learning those protocols early in your training can be helpful as you progress through school. Along with the Association of Social Work Boards (ASWB), the National Association of Social Workers (NASW) has developed a set of technology practices that follow a high level of ethical standards. Your professors and some required courses will cover this aspect of social work, but you'll need to take extra steps to ensure you're up to date with the latest technology and best practices as they pertain to your role.
The NASW offers a thorough guide for understanding the essential role that technology plays in the lives of social workers. The guide offers special insight into how technology has transformed the field over the years and how social workers with excellent technology skills can offer their clients better support.
Social Work Today chronicles the complexities of client privacy in social work today and what professionals can do to protect themselves and their clients. While your coursework will help you think through some of these issues, be sure to ask your professor questions when you're unsure about privacy issues and standard practices.
Skill 2
Communication
While you're in school, communication plays a key role in your success as a degree-seeker. Whether you're emailing with your professor, making a point in an online or in-person class discussion, or posting to a discussion board, getting your point across in a concise manner goes a long way. It saves time and energy, but it also shows levels of professionalism that teachers and your fellow students will appreciate.
Verbal communication is also one of the fundamental skills you'll need in social work, both as a student and professional. According to the University of Nevada Reno's social work department, the ability to adjust your written and verbal communication including adapting your tone, body language, and writing style to accommodate a variety audiences is especially important. While communication may be considered a soft skill traditionally, social work students are often tested on their communication skills because it's such an essential component of the field. Aside from developing communication skills in your daily interactions and online exchanges, you'll learn many of these career-specific skills during social work role play within your courses.
Skill 3
Data Analysis
Many social workers have rewarding and important careers working with clients in areas like child welfare, substance abuse, economic justice, social justice, mental health, and more. As a student, you'll need to develop your data analysis skills to make the best use of quantitative and qualitative research studies on your desired area of the field. While working on your assignments for your social work degree, you can further develop your data analysis skills by trying to collate information from others' research to inform your arguments in your own academic work.
Harvard Business School offers some concrete ways we can improve our data analysis skills. With a little practice and diversifying the types of data we work with, we can quickly improve these skills to better serve our clients and performance better in school.
Skill 4
Research
As a student, whether at the undergraduate or graduate level, you'll need to conduct research to support your original ideas and arguments in papers, assignments, and in-class discussions. Having good research skills allows you to piece together information from outside sources that can provide new and exciting avenues for exploring the field of social work. Along with being able to create better and more original work in your classes, you'll also get more out of your coursework and tenure in school if you're able to conduct thoughtful research online and in library settings.
Social work students should develop their ability to conduct careful, thoughtful research using credible sources while they're in school, so these habits easily carry over into professional life. This course at Simmons University, for example, is dedicated to teaching students how to utilize case studies to better prepare for challenging social work scenarios and special topics after they graduate.
Any professional conducting research in some capacity needs to have a system for organizing the information they gather. The same goes for college students conducting research for assignments and exams. Consider using a tool like Zotero to stay organized and make it easier to revisit any information you've gathered in the future.
Skill 5
Scheduling & Prioritization
Being a student with outside obligations can be challenging for many reasons, but oftentimes it's because there doesn't seem to be enough time in the day to get everything done. As a social work student, you'll need to hone your scheduling and prioritization skills so you can make the most out of the time you do have, meet your deadlines, and give yourself a chance to produce quality work.
These skills will come in handy in your professional life, too. Social workers who work directly with clients often need to manage a complex schedule from week to week. Whether you meet with clients online or in-person, you'll need to maintain schedules to ensure that all of your clients receive appointments with you at the appropriate times and intervals and be flexible when unforeseen circumstances arise.
Northeastern University offers seven time management tips for online students that you can start working on today.
Australian Christian College's list of time management skills is designed to help you improve your chances of retaining new information and produce better work while in school.
Other Important Hard Skills
One thing to keep in mind about hard skills is that the most in-demand and useful skills change over time. There are some hard skills that need updating as technology changes. One of the ways you can improve upon your toolbox of hard skills, and make sure you're keeping up with the latest changes, is to take outside elective courses or signing up for workshops that your school might offer.
Many students today find it beneficial to be skilled in a handful of common software programs, like PowerPoint. As both a student and social work professional, there will be times that giving presentations or presenting data and information in a slide form will be helpful. There are, of course, additional hard skills that might be more aligned with your learning style or desired career in the social work field. It's helpful to talk through these things with your professors and advisors to ensure that you're backing up your academic needs with the appropriate tools that are available to you.
Soft Skills for Social Work Students
Soft skills for social workers may come from a variety of sources, including coursework, guidance from mentors, internship experiences, professional development seminars, and more. Alternatively, certain soft skills may already be a part of how you naturally operate in the world, interact with people, handle conflict, and show empathy or compassion. Let's take a closer look at five of the top soft skills that social work students and professionals need for success today.
Skill 1
Active Listening
The ability to be an engaged and careful listener is of the utmost importance for social work students. By practicing active listening, you're more likely to retain information and feel more prepared for class. Students who practice active listening may also find an improved sense of self-efficacy and self-confidence. As a college student, believing that you can tackle the challenges before you and having confidence in your abilities can go a long way and set you up for success later on and active listening is a great way to build on those attributes.
When you become a social work professional, active listening takes on a different role but an equally important one. By being a thoughtful listener, you'll be able to ask better questions and recall important information that's been discussed with you clients, which ultimately helps gain your clients' trust and allows you to better serve their needs. And the importance of active listening doesn't end there.
Active listening demonstrates your concern for the client's issues and that you value what they have to say.
More than just listening itself, active listening is an interactive skill that includes reading clients' body language and adjusting your communication style or tone appropriately.
Asking questions that are both specific and open-ended shows that you're engaged in the conversation and want to know more.
Good active listeners allow other speakers to finish their thoughts and avoid cutting-off someone mid-sentence or mid-thought.
Skill 2
Empathy
Those who are empathetic, or those who are able to see someone's problems from their unique point of view and resonate with them on a cognitive or emotional level, are often good in patient- or client-facing roles. Empathy also happens to be a skill that can improve your academic work and ability to serve your clients in a social work role. A study conducted by Harvard University reports that students who are empathetic are more likely to engage with fellow students in the classroom, perform better in school, are better communicators, and have more positive relationships.
After school, you'll find that many social workers interact directly with individuals, children, couples, and families to help them cope with difficult issues in their lives. With that comes a responsibility to show compassion and empathy to those in need. Empathy is crucial for other reasons too.
Clients need a positive and supportive environment to be able to share information with you about their problems. Showing empathy is a way to let them know they're safe to talk with you about sensitive issues.
Learn how to show empathy directly, which can be done by acknowledging others' pain, suspending any kind of judgement, and using unbiased language.
Skill 3
Cultural Competency
Social work students need to prepare for working alongside fellow students and clients from diverse populations. It's important that you make a special effort to further develop your overall cultural competency, especially when it comes to understanding the worldviews and belief systems of those in your academic program. This is good practice for your future career in social work, too. According to the National Association of Social Workers, cultural competence in the field of social work means to conduct yourself, "in a manner that recognizes, affirms, and values the worth of individuals, families, and communities and protects and preserves the dignity of each."
Education Next suggests that those who wish to work on their cultural competency skills follow this four-part "RACE" model to help them understand their own biases and work toward ending exclusionary practices in school and the professional world.
Skill 4
Patience & Mindfulness
As a social worker, you'll find yourself in a variety of challenging and stressful circumstances. The same goes for social work students, too. Whether in your degree program or on the job, practicing patience and mindfulness can go a long way for you and those around you. By taking challenges as they come and managing your emotions and actions in a healthy way, you'll be a more successful student and better able to serve your future clients.
When trying to develop patience and mindfulness, be sure to give yourself some grace and leeway. Mindfulness experts suggest that we take time to practice taking deep breaths, consciously slow down our movement in day-to-day activities, and focusing on the details of the moment to stay grounded and present.
Skill 5
Self-Awareness
At some point in your degree program and social work career, you'll encounter demanding scenarios that may require skills beyond what you're capable of offering at the moment. That's okay. It's common and happens to students and professionals in all fields. You need to be self-aware of your strengths and weaknesses so you know where you can improve. Being self-aware also means that we tend to the needs of clients as objectively as possible by leaving our biases, dislikes, and personal beliefs at the door. Social work students can practice this while in school by engaging with case studies and assignments on their own terms, removing personal biases as much as possible.
The School of Social Work at The University of California offers some advice on developing and practicing self-awareness, primarily through identifying and understanding our feelings about particular subjects that arise in social work, self-defense mechanisms, vulnerabilities, and any unresolved personal issues we may have.
Boston University offers this helpful guide for social workers on developing better self-awareness through concentrated self-reflection assessments.
Other Important Soft Skills
In addition to the soft skills listed above, there's a handful of others to keep in mind that will help you get the most out of your social work degree program including the following.
Positivity: Enthusiasm and a positive attitude can make your learning environment and experience much more positive. You can practice maintaining a positive attitude by making lists of all of the things you've accomplished each week while in school and creating notes about how those things help you as a student. You'll also find that many of these things will apply to your future career as a social worker as you begin to work directly with clients.
Teamwork: The ability to work as part of a team is also an essential part of being a college student. Depending on your program, you'll likely have group projects or assignments where you'll work with others to reach a common goal. This soft skill incorporates aspects of a few other skills explained above, including good communication, self-awareness, patience, and active listening.
Online Skills for Social Work Students
Many social work degree programs are available to you online in completely remote or hybrid formats. Whether you're a fully online student or you're just taking one course online, the skills that are important to have as a virtual student can differ from the hard and soft skills listed above. Here a few of the most valuable skills to have in an online social work program.
Skill 1
Thoughtful Inquiry
As an online student, it's key to know how and when to ask questions. Your instructors are there to help you by answering questions and providing constructive feedback. Be sure to follow your instructor's preferences in terms of communication. Also, remember that some questions are best asked via email while others need to be posed during class. Take advantage of office hours and schedule private meetings as needed. Be proactive and reach out for help sooner rather than later. You'll find that being skilled in thoughtful inquiry will also be an enormous benefit in the professional world as you work with different people and organizations as a social worker.
Skill 2
Online Netiquette
Be sure to follow the generally accepted communication practices for online learners. Just as in a traditional classroom setting, keep all communications positive and respectful. Your classmates may have questions that don't align with your own, so be patient and respectful during live class discussions and on discussion boards. Both your instructors and classmates will be your peers when you enter the social work profession, so be cordial at all times. For more information, consult our netiquette and communication guide for remote learners.
Skill 3
Forward Thinking
Online social work degree-seekers have a lot to manage. In addition to homework assignments and classes, you might also have family or work obligations. Your best plan of action for handling all of your responsibilities is to make a weekly schedule. Prioritize the most pressing obligations, avoid procrastination, and don't forget to get some rest along the way.
Skill 4
Asking for Support
From tutors and writing support centers to instructor office hours and social work guidance counselors, there are many academic support services available to online social work students. Additionally, most schools also offer free online mental health services, including general counseling and therapy. While they might feel like "extras" to work into your already busy schedule, support services can help you manage any issues before they get out of control. You'll find that comfortability with asking for support will benefit you in a professional capacity as well.
Insight from a Social Work Graduate