Earning Your PhD in Epidemiology Online
Learn about flexible online programs that can help you reach the pinnacle of the epidemiology field on a study plan that works with your busy schedule.
Sponsored
publicservicedegrees.org is supported in part by advertisements. Featured programs and school matching are for institutions that compensate us. This compensation will never influence our school rankings, in-depth guidebooks, or any other information or resources published on this site.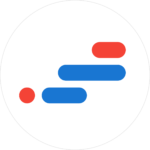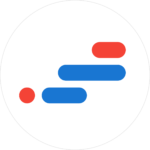 If you're interested in taking a leading role in the study and prevention of diseases, a PhD in epidemiology can help you get there. With the emergence of COVID-19, it's become increasingly clear how crucial it is to advance research in this field and to have professionals who can develop life-saving breakthroughs.
Online epidemiology PhD programs offer several advantages compared to traditional on-campus programs. Most notably, online programs offer the convenience of accessing coursework from anywhere and completing it at your own pace, making it easier to balance your studies with other commitments. This guide provides an overview of online programs, including the various features they offer. You'll also find helpful tips on how to choose the right program, what the admission requirements are, what you can expect to learn, and much more.
Online Epidemiology PhD Program Spotlights
We've highlighted two high-quality PhD epidemiology programs that offer online components. Both of these programs also feature a number of important elements you should be looking for in any degree program you choose, including curriculum comprehensiveness, study convenience and flexibility, affordability, and, of course, full and proper accreditation. Whether you ultimately choose one of these programs or not, these spotlights will get you off on the right foot in your epidemiology PhD program search.

The PhD in Public Health with Epidemiology specialization from Walden University is a great choice if looking for a program with maximum distance learning convenience. Didactic coursework is completed online. However, students are required to attend a minimum of two short-term (approximately four days each) in-person residencies at alternating locations throughout the U.S.
There are two track options available. Track I is for applicants with a previously-earned Master of Public Health (MPH) or Master of Science in Public Health degree. Track I students can complete their entire degree programs in as few as 2.75 years. The Track II option is for students entering the program without an MPH or a Master of Science in Public Health degree; however, a bachelor's or higher is required. This track includes substantial foundational coursework in lieu of a previously-earned master's in Public Health. Students in Track II can complete their degrees in as few as 3.75 years. Students in either track, however, can take up to eight years to complete their entire degree programs. Total credit hour requirements and program costs vary substantially due primarily to how long the student takes to finish his/her dissertation.
CUNY Graduate School of Public Health

The College University of New York School of Public Health & Health Policy (CUNY SPH) offers a PhD in Epidemiology that provides the competencies needed to conduct collaborative and independent research in public health and to teach courses in epidemiology on the graduate level. While not billed as online, this program features some distance learning components, including elective coursework and dissertation supervision consultation that's accessible in either a fully-online or hybrid (part online/part in-person) format. The majority of courses are taken on the CUNY SPH New York City campus located in Upper Manhattan.
The degree program consists of 42 credit hours of core and concentration-specific coursework, culminating in the writing and presentation of a dissertation. Both five-year full-time and six-year part-time curriculum formats are available. Requirements for admission include a previously-earned master's degree in epidemiology, biostatistics, or another relevant major subject with at least two graduate-level courses each in epidemiologic methods and statistics.
Epidemiology PhD: Online Program Overview
As previously mentioned, an epidemiology PhD is an excellent option for current public health professionals who seek to advance their careers in the scientific aspects of the epidemiology field. This degree is primarily designed to prepare graduates for positions in postsecondary academia and advanced research, in contrast to the DrPH in epidemiology, which is geared towards individuals seeking leadership positions in public health practice settings. Epidemiology PhD coursework centers on epidemiology, biostatistics, and public health, as well as qualitative research theory, methods, and design. The coursework in online epidemiology PhD programs is mainly delivered in either a fully-online or hybrid format.
What are some common courses in epidemiology PhD online programs?
You'll find in your program search that epidemiology curriculums have courses that, regardless of a specific course title, cover much of the same subject matter. Here are descriptions of five courses with content you'll likely encounter in your online epidemiology PhD curriculum.
Advanced Biostatistics
This course provides a comprehensive survey of advanced biostatistics methods employed in designing, conducting, and analyzing statistical data in public health research, as well as the critical review of statistical methods used in public health literature. Topics covered include variance and covariance analysis; longitudinal data analysis; linear regression models (linear, logistic, Poisson, proportional hazards); survival analysis; and many others.
Advanced Epidemiological Methods
Examination of advanced methods of epidemiologic research and how these methods improve upon and complement other, more commonly used methods. Emphasis is placed on the development of practical skills necessary for contemporary epidemiological research. Topics include, among many others, individual-level exposure-disease associations; causal inference techniques; and the use of data-generating models vs. data-driven agnostic approaches, including "big data."
Public Health Informatics and Surveillance
The purpose of this course is to provide students with advanced competency in the principles and applications of informatics and surveillance as they relate to epidemiology and public health. Among the topics covered are surveillance systems; health information technologies; database design; electronic medical and health records; data standards, integration, and transmission protocols; and security and privacy challenges.
Public Health Management and Leadership
Survey of the basic structures of public health service systems and healthcare delivery in the U.S., as well as the fundamental theories and principles of public health leadership. Students are taught how to identify challenges in present public health systems and how to create and implement effective strategies and solutions to overcome them.
Quantitative and Qualitative Research Theory, Design, and Methods
An examination of the quantitative and qualitative theories, principles, methods, and measurements used in public health research. Specific topics discussed include methods of research design and data collection, and the ethical implications of their use; systems science thinking and models; and the identification and application of software and programming for data analysis and interpretation.
Can I earn my epidemiology PhD 100% online?
All online PhD in epidemiology programs include some in-person components, so you will not be able to complete your program entirely online. CUNY students, for example, will complete the bulk of their coursework on-campus. And although they'll be able to complete all of their didactic coursework online, Capella students are required to participate in four short-term residencies, two of which are face-to-face. Capella students also have the option of attending other residencies and a dissertation-intensive retreat in person.
Is a dissertation required in an online epidemiology PhD program?
Yes. Almost all PhD programs require the completion of a dissertation that meets the scholarly publication standards. The PhD is considered an "earned research" degree because students are expected to produce original, high-level research that contributes to the academic field's knowledge base, presented as a dissertation. This requirement is applicable to all current online epidemiology PhD programs, as well as the majority of on-campus programs.
Do part-time epidemiology PhD programs exist?
Yes. The CUNY program is a prime example. See the program's webpage for recommended full-time and part-time course sequences. Capella's program, on the other hand, does not designate specific full-time and part-time options. Instead, it offers recommended course sequences for its two tracks and allows a generous maximum program length of eight years, thus providing each student with plenty of flexibility in their study pace. Keep in mind, though, that the longer you take to complete your entire PhD in epidemiology program, the higher the program's total cost.
How Long Does It Take to Complete an Online PhD in Epidemiology?
The key feature of any distance learning degree program is the convenience and study flexibility inherent in coursework that can be completed anytime and anywhere. Schools with online epidemiology PhD programs understand this and strive to make those programs as convenient as possible for their students, most of whom are working public health professionals with busy personal and professional lives. This often manifests in the offering of full-time and part-time study options and generous dissertation completion time limits.
This table below is an example program timeline for full-time students similar to one you might follow in your epidemiology PhD program. Full-time students typically complete their didactic (pre-dissertation) coursework during the first two years of their studies, while part-time students will usually take three years to complete the same coursework.
| Term | Course Examples |
| --- | --- |
| Year 1, Fall Semester | Global Health Issues, Public Health Foundational Knowledge, Public Health Science, Quantitative and Qualitative Research Theory, Design, and Methods. |
| Year 1, Spring Semester | Biostatistics, Epidemiological Methods, Public Health Management and Leadership, Quantitative Reasoning and Analysis. |
| Year 2, Fall Semester | Advanced Biostatistics, Advanced Epidemiological Methods, Public Health Informatics and Surveillance, Public Health Systems Financing. |
| Year 2, Spring Semester | Advanced Analysis of Secondary Data, Environmental and Occupational Epidemiology, Experimental Design, Dissertation Preparation. |
| Year 3 and beyond | Dissertation research, writing, presentation, and publication. |
What Are the Standard Admissions Requirements for Online Epidemiology PhD Programs?
Admissions requirements vary somewhat from program to program, but all programs include ones similar to all or most of the following:
Previously-earned degree: In most cases, applicants must possess a previously-earned master's degree in epidemiology, biostatistics, public health (MPH or MS in Public Health), or closely-related major. The exception is Capella's Track II program, which requires only a bachelor's (or higher) degree in any major. The Track II curriculum, however, includes substantial additional coursework for those subjects that would have been covered in a master's-level public health degree program.
GRE test scores: Some programs require the submittal of Graduate Records Examinations (GRE) test scores. Those that do typically provide stated minimum scores for admission.
Transcripts/GPA: Applicants are typically required to submit academic transcripts for previously-completed postsecondary coursework as proof of completion of prerequisite courses (if any) and meeting specified minimum GPA requirements.
Resume/CV: An up-to-date resume or CV indicating previous academic, work (particularly regarding public health), military, and life experience.
Additional requirements: Other possible requirements include personal statements (describing academic and career goals) and letters of recommendation. International students are, in addition, typically required to provide proof of English language proficiency.
How Much Do Online Epidemiology PhD Programs Cost?
As with any postsecondary degree program, earning a PhD in epidemiology requires a major commitment of time, effort, and money. The range of total program costs, however, might surprise you. Price tags for epidemiology PhD programs vary substantially, due mainly to factors such as total credit hours required, the time needed for dissertation completion, and — most significantly — whether your school is public or private.
The table below shows the current tuition costs for the two online PhD in epidemiology programs spotlighted above. Remember, however, that your bottom line will be higher once you include such items as program fees, costs for books and supplies, cost of internet access, and (in some cases) substantial residency fees.
* Rates are for Level I part-time students. Level I full-time, Level II, and III students are charged a single rate for a fixed number of credits.
What Accreditation Should My Online Epidemiology PhD Have?
Accreditation is how colleges and universities, and the programs they offer, are vetted to meet important minimum academic standards. It's through the accreditation process that you can be assured of the quality of any degree program under consideration. It's crucial that you only consider epidemiology PhD programs with proper accreditation.
There are two basic types of postsecondary accreditation: institutional and programmatic. Institutional accreditation concerns the academic quality of postsecondary institutions as a whole. Colleges and universities in the U.S. are institutionally accredited by several independent regional and national accrediting organizations recognized by the Department of Education. Programmatic accreditation deals with the accreditation of individual degree programs and is administered by private professional agencies and associations concerned with specific fields of study. Epidemiology PhD programs in the U.S. are programmatically accredited by the Council on Education for Public Health (CEPH).
Information on both institutional and programmatic accreditation can usually be found on the specific degree program's and/or school's accreditation webpages. You can also verify accreditation by visiting the websites linked above or contacting the degree program directly.
What Can You Do with a PhD in Epidemiology?
The primary professional function of a PhD in epidemiology is to prepare its earners for careers in postsecondary academic education and research. In fact, many students who pursue the degree are individuals currently working in those areas and seeking eligibility to become principal investigators on public health research projects. Academia is not the only field in which epidemiology PhD graduates find employment, however. Jobs are to be found in a number of economic sectors, including in government (federal, state, and local public health agencies), and with private businesses and nonprofit organizations.
Here are five potential job titles for PhD in Epidemiology degree holders:
Epidemiology Director
Epidemiology directors oversee agencies, organizations, and individual research projects related to public health. Specific job responsibilities include identifying and assessing public health challenges, and developing and conducting research studies to address those challenges; hiring, training, and supervising support staff; creating and managing program budgets; and coordinating local, state, regional, national, and global public health efforts.
Postdoctoral Research Associate
Postdoctoral research associates work primarily with senior researchers and tenured professors in designing, conducting, and evaluating epidemiological research, most commonly in laboratory settings. Working as a postdoctoral research associate is a great way for a recent epidemiology PhD graduate to launch a successful professional career in epidemiology and the broader public health field.
Professor, Postsecondary Education
Professors at colleges and universities, of course, are responsible for several teaching-related tasks, including preparing lectures, experiments, exercises, and other activities; preparing and grading assignments and exams; and advising graduate students on their dissertations and theses. Additionally, professors are expected to conduct advanced research and produce peer-reviewed articles describing and summarizing their research findings for scholarly journals and other professional publications.
Research and Development Director
R&D directors oversee the operations of a company's R&D department. R&D directors in the public health field are responsible for the development of new drugs and improvement of existing drugs (like vaccines) and other epidemiology and public health-related products. Other common tasks of R&D directors include creating and managing department budgets, supervising staff personnel, developing marketing strategies, streamlining production methods to improve efficiency, and designing equipment necessary for the new product production.
Senior Biostatistician
Senior epidemiology biostatisticians develop and conduct public health bio-statistical research and analysis for government public health agencies and public and private organizations. Tasks include designing and implementing statistical research projects; developing statistical methodologies for the testing and evaluation of research results; and preparing and presenting statistical reports. Senior biostatisticians must additionally have a solid foundation in the use of computers and statistics software.