Resources & Support for Students of Single & Divorced Parents
Learn about the everyday challenges of entering college as a child of single or divorced parents and discover what resources are available to help you achieve school success.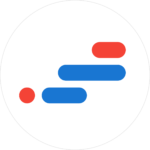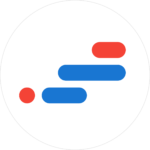 Applying for college and earning a degree can be stressful for any student. But for students from single- and divorced-parent households, there can be even more challenges added to the equation. From sorting out finances and tuition to locating affordable housing, managing outside responsibilities, and juggling schoolwork, students today have no shortage of weight on their shoulders.
Despite those challenges, the good news is that earning a college degree is still a realistic possibility, and there's resources available online, on-campus, and in your community to help you make that happen.
Whether you're looking for financial resources, academic assistance, or just daily support, find out what services are available to you and how you can access them when you need them.
Challenges for Students of Single Parents
By understanding more about some of the common hurdles and how they can impact college learners today, both students and parents can take certain steps and make use of valuable resources to help make freshman year and beyond a little easier. Bear in mind that this is not an all-inclusive list and every student's experience is unique.
Challenge 1
Application Challenges and Financial Aid
When it comes to putting together school applications, especially financial aid information, children of single- and divorced parents can face some challenges. In many cases, like with CSS profiles that allow students to apply for non-federal aid, colleges and universities usually need financial information from both biological or adoptive parents, even if they are divorced.
In this way, if both parents are living, students applying for financial aid may need to contact a parent they haven't spoken to in a while, or have a difficult conversation about how much money that parent might wish to contribute to their upcoming education.
Challenge 2
Finances and Sustainability
It's no secret that seeking a college degree can mean taking on student loans, especially when family contributions, scholarships, and federal aid don't cover all of your tuition and expenses. In many cases, single-parent household income is significantly less than two-parent households. A 2012 study by Legal Momentum and reported by Aurora University showed that single-mother and single-father homes had a median income of $25,493 and $36,471, respectively. Compare that to $81,455 annual income of two-parent households.
In this way, college students from single-parent homes without enough institutional and/or federal support may choose to take on serious student loan debt to cover tuition, housing, and living costs. For some, this can be so discouraging that they elect to drop out of school rather than finish their degree. For those who do finish their programs, they join the 43.2 million students in the U.S. with student loan debt.
Moreover, unstable finances for college students can lead to food insecurity, including students from single- and divorced parent households. Without a healthy diet and sufficient access to nutritious food, many college students find it difficult to perform at the best of their academic capabilities. A 2019 study reported that 48% of students in two-year programs and 41% of learners in four-year programs were food insecure at least once during the evaluated 30-day period.
Challenge 3
Degree Attainment and Pursuing Advanced Degrees
While single- and divorced parents of students have similar educational expectations and desired career outcomes for their children, there remains a large difference in degree attainment between learners from single-parent homes and those from two-parent homes.
The reason for students not finishing their degrees may be tied to a myriad of factors, but researchers at Iowa State found that only 27% of young adults with divorced parents held a bachelor's degree. Comparatively, 50% of young adults in the same age group but with married parents held a bachelor's degree.
As far as advanced degrees go, this study also showed a significant difference in attainment among these populations. About 12% of students with divorced parents possessed or were working toward an advanced degree, compared to 20% of students with married parents.
Challenge 4
Outside Responsibilities
Students from single- and divorced parent households, along with students with younger siblings or sick family members, may need to take on responsibilities outside of the classroom that present several challenges. Whether it's providing childcare for brothers and sisters or working a part-time job to help a parent provide, a recent study showed that seven in ten students (65%) in this type of scenario reported that outside responsibilities negatively impacted their ability to perform in school. Of the students surveyed, about 30% were very concerned that they'd be able to continue balancing schoolwork and outside responsibilities for an extended period of time. The population of students from single- or divorced parent homes with similar types of responsibilities is likely much higher than the numbers presented in this study.
Financing Your College Education: Scholarships & Financial Aid for Children of Single or Divorced Parents
Pursuing a college degree can be daunting for any student, especially when it comes to finances. Thankfully there are many financial aid opportunities out there, and some of those are reserved for students of single or divorced parents. Here's some options to consider as you begin seeking out aid for your college degree.
Accessing Federal Financial Aid
One of the most commonly sought out forms of financial aid for college comes through the federal government. These financial awards come in the form of scholarships, grants, work-study positions, and loans. Most U.S. citizens and noncitizens meet the necessary eligibility requirements to qualify for some type of federal aid. The most important step toward getting federal aid for college is submitting the Free Application for Federal Student Aid, commonly referred to as the FAFSA.
To qualify, you'll need to be a high school student, homeschool student in a state-approved setting, or enrolled in an eligible certificate or degree program. Additionally, you'll need to be a U.S. citizen or U.S. national, have a green card, possess an arrival-departure record, possess battered immigrant status, or have a T-visa.
Students who have had a parent pass away as a result of military service in Afghanistan or Iraq may be eligible for Federal Pell Grant funding or related service grant. Students who are unhoused may also be eligible for federal funding. While there's not a specific program for this population of learners, more info on how to apply for aid as an unhoused person is available here.
Need to Know Info on Student Loans
Student loans are a popular way for learners to get money for school. Unlike scholarships and grants, however, loans need to be paid back plus interest. In most cases, you can expect federal student loans to have much better interest rates than private loans. In other words, if you plan on taking out loans for school, see if you can get federal loans before pursuing money through private lenders.
As far as federal student loans go, there are four common types: direct subsidized loans, direct unsubsidized loans, direct plus loans, and direct consolidation loans.
Direct subsidized loans are a popular choice for students with financial need. When you borrow money under this program, you usually do not have to pay interest on that loan during certain periods, often when you're enrolled in school as a half-time or full-time student. Depending on your grade level and dependency status, direct subsidized loans allow you to borrow up to $5,500 per year. For more federal loan program details, StudentAid.gov offers details here.
Scholarships for Children of Single Parents
While you may qualify for a bunch of different types of scholarships, need- and merit-based scholarships exist for students who are specifically children of single- or divorced parents. Here's a detailed list of 10 of the best scholarships in this category to get you started on your search for funding.
In-State vs. Out-of-State Tuition: Navigating Parents in Separate States
Each college or university determines whether or not you will qualify for in-state tuition, which is typically lower than out-of-state tuition rates. That goes for college students of divorced parents whose parents live in separate states. It's uncommon for students to have residency in two states, as most colleges assess a student's residency based on the custodial parent's location.
In most cases, you can expect both tuition and your school's financial aid determinations to be made based on your custodial parent's income. The custodial parent in these scenarios is the person you've lived with the most during the year leading up to college.
Be sure to look into specific rules by state, as some states may have more flexible rules on residency than others. To get in-state tuition rates, students can often establish residency in a new state by living there for about one year, although this varies among states.
That might not be all you need, however. Depending on the state, you might need to show that the move is more permanent than for your college education alone. That might mean taking additional steps such as updating your driver's license and voter registration card. Establishing a physical presence in a state and financial independence may also be needed, like having your name on a lease and filing your own taxes. Again, these guidelines vary among states and academic institutions.
Accommodation & Housing Resources
Aside from tuition and school-related expenses, it's probably pretty clear to you that the cost of living as a student isn't really that cheap either. Students of all backgrounds, including those from single- and divorced parent families, should consider all of their options when it comes to finding affordable housing.
Finding housing as a college student can present its own challenges. In addition to finding a place that's safe and at least somewhat conveniently close to campus, you need to find housing that's also affordable.
Why not live on campus? Well, campus housing comes with its own hurdles and often costs more than moderately priced apartments and rooms for rent. Bear in mind that you can find some more affordable living situations by renting with multiple roommates or offering some kind of work, like caring for a landlord's pet or lawn, in exchange for lower monthly rent. Here's a list of valuable resources to help you locate accommodations that fit your lifestyle and budget, and where to apply for rental assistance if and when you need it.
Resource Round Up: Additional Help for Students of Single Parents
Arcadia University, "Dealing with Divorce at College" Ms. Joyce opens up about her challenge of handling the news of her parents' divorce while in her junior year at Arcadia. Her story reinforces the fact that developing a supportive community and taking advantage of on-campus counseling services has a drastically positive effect on college students in similar familial situations.
Einhorn Barbarito Attorneys at Law, "Does a Divorced Parent Have to Pay for a Child's College Education?" This blog post contains easy-to-digest law-focused information on financial support for students with divorced parents. For parents or students interested in getting a detailed legal-minded take on divorce and how it relates to student financial support, this is a good choice.
Federal Student Aid FAFSA Guide When you fill out your FAFSA, you'll need to follow some guidelines to ensure you have all of the correct financial information required. This guide answers FAQs on the subject, including how to fill out the FAFSA if one's parents are divorced or separated and whose information is required based on parent-student living situations.
FoodPantries.org This site offers a way for food insecure students to locate local soup kitchens, food shelves, food banks, and other forms of food assistance in their areas. There's also links to government and nonprofit subsidized grocery resources.
MassMutual Financial Aid Tips This site features financial aid advice specifically for students with divorced parents. You'll learn a handful of techniques to help maximize your financial aid options to offset the cost of school.
NerdWallet, "2022-23 CSS Profile: Everything You Need to Know" Applying for financial aid can be tricky, especially when you need to track down financial information from family members. This guide to filling out your CSS profile will help you make sure that all of your bases are covered and that you receive accurate consideration for non-federal financial aid.
STEPS' "Resources and Support for Students with Challenges at Home" Everyone's familial situation and homelife is different. This guide offers excellent resources and online tools for students dealing with many different types of scenarios that may negatively impact their academic performance and quality of life.
Student Loan Hero, "Guide to Financial Aid for Students from Single-Parent Homes" This site provides guidance on where to look for financial aid and scholarships for students of this demographic.
Swipe Out Hunger This organization partners with college campuses to help battle student hunger and food insecurity. It has created a variety of anti-hunger programs, including "The Swipe Drive," which allows students to donate meals to their peers in need. Take a look at their campus directory for a list of its over 400 partnering institutions.
University Survival, "Dealing with Parents' Divorce" This site offers a quick list of tips and suggestions for students coping with divorce while attending college.