Support & Solutions for Children of Military Personnel
Learn about the challenges faced by military families, discover unique and useful solutions, and take away valuable resources for helping military children cope and thrive through transitions.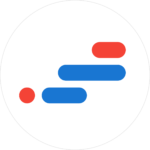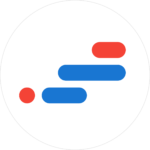 The challenges of military life seem obvious. From sudden deployment to moving bases, there's a lot to get used to. This can be even more true for the children of military personnel, espeically when it comes to school. Be it a third-grader or a kid preparing to graduate high school and head for college, the unique challenges of the military lifestyle can have a huge impact on how well a child does in school. Between switching schools districts, adjusting to new classrooms, and striving to meet changing graduation requirements, it can be a lot to handle. Luckily, there are programs, organizations, and resources designed precisely to help military kids do their best while their parents are off protecting the country. To learn what parents, children, and teachers can do to make school success possible and to find out which programs are helping kids meet their goals, continue reading.
Challenge #1
School Transitioning & New Teachers
Curriculum can vary not only within a grade but also from one school district to the next. Teachers at all grade levels have their own teaching styles and often adjust their daily lessons to fit their particular class of students. Once at a new school, your child may find he is way ahead of their new class or, perhaps, somewhat behind. Schools and teachers also may have their own rules and regulations when it comes to things like dress codes, attendance, and homework. Fortunately, there is lots of help out there for military families whose kids must constantly transition to new teachers and new school rules. Here are some resources that can help:
Challenge #2
Changing Curriculum
Different school districts – even in the same state – can have different curriculums. Each district may have its own requirements for every grade from elementary through high school. Not only can curriculums vary from district to district, but the teachers in that district can approach things differently as well. Furthermore, the texts and other instructional materials that schools use to teach that curriculum can vary from school to school. The different curriculums, teaching styles, and instructional materials (lectures, textbooks, multimedia, etc.) can make it challenging for military kids frequently going from one district to another. Here are some solutions for a changing curriculum.
Challenge #3
Meeting Graduation Requirements & College Readiness
Having to move schools at any grade can be challenging, but it can be particularly difficult for high school seniors who may be wondering about college. Because academic standards and requirements vary from state to state, your military high school senior may find that their newest school requires more credits to graduate than their last. Or maybe the standardized tests you took at your old school aren't recognized by your new school in a different state. Although this challenge can be daunting, here are some solutions to help you through it.
Challenge #4
Missing Extracurricular Activities
Extracurricular activities provide students with an opportunity to make friends with those who share their interests and talents. They can foster a sense of fitting in and can help promote self-esteem and confidence. But students from military families often find they are shut out from spots on school teams or clubs because they all have well-established position players by the time they arrive, and try-outs are over. Athletic and interscholastic associations also may have rules that govern who can join what when. Because joining and participating in sports and other activities is so valuable, here's what you can do to help your military family child.
Challenge #5
Social Stability & Mental Health
When mom, dad, or both are in the military, kids have a lot more to cope with than their average classmate. They may be flooded with thoughts of their parent getting injured or worry that they'll never see them again. These thoughts paired with moving a lot and constantly starting at new schools can make it harder to keep friends and find a secure spot among their peers. With all these different anxieties, kids can succumb to depression and other mental health issues more easily than others their age. Luckily, there are several strategies to help kids cope and stay mentally healthy.
What Teachers & Administrators Can Do
Besides the things parents and kids can do to smoothly navigate the military lifestyle, there are others who can help make the journey a positive one. Teachers and administrators can play a key part in helping students adjust and thrive if they follow a few simple steps and try their best. Here are some ways to teachers and other school staff can do their part.
Resources
Here are additional resources that may be of value to students of military personnel or parents with children adjusting to military-related transitions:
GradeSpeed Department of Defense schools use this site to keep families up to date on grades and attendance. Civilian schools may have similar services.
Real Warriors A website for military families that tackles many of the issues they face. One topic is transitions. Entries under this topic include helping children when a tragedy occurs and boosting family readiness for deployment.
Military OneSource Funded by the Department of Defense, MilitaryOneSource has lots of information and tips for families on all aspects of parenting and understanding the needs of children and teens.
The Military Family Advisory Network This network connects military families to resources, people and information they can use to successfully navigate all phases of military life including their children's education. For example, here's a piece on how teachers can help ease the transition for military children when they're the new kid again.
The National Military Family Association The NFMA has information and resources on "military child education." Three topics it delves into are: The Interstate Compact, In-state Tuition, and Post 9/11 GI Bill.
The Military Wife and Mom This blog lists 9 free resources and programs for military kids. One is Sesame Street which has episodes just for military kids. Another column offers advice for teachers working with military kids. The Military Wife and Mom also has a Facebook page.
BlueStarBooks Get your students excited about reading with BlueStarBooks. Since it started in 2009, Blue Star Families has given away hundreds of thousands of books to more than 500,000 kids whose parents are in the military. Disney is a sponsor.
Operation Homefront Back to School Brigade This is a program that helps military families in need. Local chapters provide school supplies including backpacks, notebooks, notebook paper, pens, pencils, colored pencils, crayons, markers, calculators, glue, rulers, etc. Search online for your local chapter and when it's holding its yearly event.
SchoolQuest SchoolQuest helps military families manage moves. It's an interactive tool that allows you to keep all your child's files in one place, and helps you track deadlines, so you don't miss them.
Military Officers Association of America (MOAA) MOAA has articles on its website that you can find helpful. For example: Moving with Kids Made Easier.