100 Awesome Online Discounts for College Students
Cutting costs as a college student can be important for your financial health. Find online student discounts for everything from laptops and tablets to clothing, entertainment, travel, and more.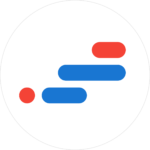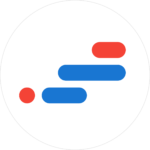 College is a major investment. Between tuition, fees, books, and room and board, many students are eager to find savings wherever they can. Luckily, there's no shortage of discounts aimed specifically at easing the financial burden of higher education. And despite what many of us think, student discounts aren't just for school-related expenses.
Money-savy students can find online discounts for anything from new clothes to a new computer or even a trip abroad. No matter what you're looking for, chances are there's a discount out there somewhere, you just need to know where to look. Keep reading to find some of the best online discounts available for college students and start saving today.
Apps & Tech
A convenient production tool for music majors, Ableton Live offers a 40% discount. This user-friendly, digital audio workstation has countless uses that include composing, mixing, and recording.
Offering a suite of applications spanning from After Effects to Photoshop, Adobe provides a significant 60% discount for students. This deal also comes with 100GB of cloud storage, something online students need plenty of on hand.
Apple offers products like Laptops and iPads, along with many of their accessories, at a discounted rate. Increase your productivity and organization, challenges faced by many online students, with the right device.
Dell's product discounts range from laptops to accessories. Students are also eligible for an additional $100 of savings. As every student knows, especially those learning exclusively online, the right tech makes the learning process go more smoothly.
EndNote eases the pain of compiling bibliographies while assisting in annotation and organization. Enrolled students receive a $134 discount and gain access to a powerful tool for completing their research projects.
This popular note-taking app helps students organize notes, mark up digital documents, and organize course content. Evernote gives students a 50% discount on its premium platform, but a free version is also available.
Designed for playwrights and screenwriters, this application aids in script formatting for everything from films to musicals. Enrolled students receive a $30 discount.
Lenovo provides serious discounts on products ranging from laptops to tablets. Lenovo makes having the right technology, essential for every student, affordably possible.
A popular name in security software, Norton offers anti-spyware, antivirus, and ransomware protection. Save $40 annually on antivirus protection, a priority investment for online students.
The Office 365 suite of programs includes Word, Excel, and PowerPoint, all programs essential for virtually every college student. Access the free option with your school email and log in to an abundance of productivity resources.
Helpful for both note-taking and group work, Snagit easily captures screen-shots and allows mark-ups with notes. A 40% discount makes access to this communication and feedback tool quite affordable.
Clothing
This popular athletic brand offers a 30% student discount plus free shipping. The offer is only available for UniDAYS members, but sign-up is easy and free.
Banana Republic gives students a 15% discount on full-priced items. Your school ID gives access to discounts on clothing, accessories, and more.
The iconic footwear company offers students a 15% discount on online purchases. Students verify their academic status via SheerID with each purchase.
Dockers offers students a 25% discount on all apparel. Verify your student status by providing information like college name, date of birth, and email address.
Goodwill gives a 20% discount each Tuesday. Bring a valid ID into a local store to shop and save on clothing and more. Check locations often as items change frequently.
J. Crew's 15% discount is for online purchases only. Verify your student status through SheerID and start saving on quality clothing and accessories.
This legacy brand provides a 25% student discount on apparel that stands the test of time. Discount is for online orders only. Verify your status via SheerID.
Madewell offers a 15% discount in the store and online. Verification is required for online deals, and in-store purchases require a valid ID.
Nike offers a 10% discount for high school and college students in the United States. Students verify their status through SheerID, and the promotion is only available for online purchases.
Saucony's VIP program includes discounts for students. Members receive 20% off purchases, have access to exclusive offers, and get news about local events. Members also receive a special birthday gift!
Undergraduate and graduate students are eligible for a 15% discount both online and in the store. Online purchases require student verification, while in-store transactions require a student ID.
Digital Subscriptions
Get a free six-month trial followed by a 50% discount on monthly fees. This subscription opens access to Prime Video, Prime Reading, and Prime Music.
Students enrolled at a U.S. college or university have access to a discounted rate for Apple Music's endless catalog. Verify your academic status through UNiDAYS to receive the discount.
The popular streaming service provides students with a 65% discount while they're in college. Pay just $1.99 per month while you're a student.
Dockers offers students a 25% discount on all apparel. Verify your student status by providing information like college name, date of birth, and email address.
After a free 60 days of service, this music streaming platform is available to students for just $4.99 per month. This premium subscription provides unlimited, ad-free music and podcasts.
Verified students have access to Paramount+ and its substantial library. This 25% off includes original content, live sports, and news programming.
Of special interest to online students, PureVPN's 15% discounted rate gives internet privacy and streaming of international shows. Receive guaranteed security and privacy through high-speed VPN servers.
Just $1 covers a student's first three months of SiriusXM. Following the trial period, receive access to endless music, sports, and entertainment content for just $4 monthly.
Access Spotify Premium first through a free, one-month trial, then with a monthly fee of just $4.99. This deal also includes Hulu and SHOWTIME subscriptions.
YouTube's student plan gives access to its traditional streaming services and to YouTube Music ad-free. Eligible students get one month free followed by a $6.99 monthly rate.

Dining
While not a company-wide policy, many Buffalo Wild Wings offer students a 10% discount. Flash your college ID and ask if one is available.
Many Chick-Fil-A restaurants across the country offer students free drinks with meal purchases. Have your ID ready to verify your college enrollment.
Through Student Beans, get a 25% discount on your first Doordash order. A popular delivery option, especially for those who spend a lot of time online, Doordash has a deep roster of restaurants across the country.
Following registration with Student Beans, get $80 off your first five Freshly orders. All you need to do is register and verify your status as a student.
Grubhub's student membership program offers free deliveries for orders over $12 at participating schools and restaurants. Grubhub also matches donations to No Kid Hungry.
For students interested in quick and healthy meals, Hello Fresh offers a 15% discount on all orders. Students need to verify their student status through UNiDAYS.
This popular meal kit subscription offers a variety of meals that take only 30 minutes to cook. Verify your academic status to access a 55% discount on your first shipment.
Offered through Student Beans, Krispy Kreme offers a 20% discount on all orders. Verify enrollment status via Student Beans and register for free.
Through their Thrive Gives program, low-income students get free membership for this weekly grocery box subscription. Get access to affordable, healthy, and sustainable products.

Entertainment
AMC Theatres offers special student pricing at all locations every day of the week. Present a valid ID at the box office when purchasing your tickets.
Students with a valid college ID receive a significant admission discount to this cultural institution. Chicago and Illinois residents pay even less.
The historic Carnegie Hall sets aside a limited number of $10 student seats for each performance. Carnegie Hall Student Insiders can purchase tickets online for the same $10 cost.
Considered the largest performing arts center in the world, New York's Lincoln Center provides student discounts for music, theatre, opera, and film. Student tickets typically cost $20.
The Met Opera Students initiative supplies undergraduate and graduate students with discounted tickets for select performances. Students must be full-time and have a valid college ID.
The Museum of Fine Arts offers a university membership program that includes free entry for students. Students just need a valid school ID for admission.
Many schools in the New York City area receive free admission to this iconic museum. Full-time students at schools like the Pratt Institute, Julliard, and the New School need to show student IDs for verification.
Regal Cinemas across the country commonly offer discounted movie tickets for students. Prices vary among venues, but students just need to flash their ID at the time of purchase.
The Seattle Art Museum cuts admission costs for students by $7 if they show their valid student ID. Admission is free the first Thursday of every month for everyone.
Whether you're a Colorado-based student or visiting on a break, IKON offers a significantly reduced rate for students. Students with a valid ID save nearly $300 on a season pass.
The University of Louisville is home to the Speed Art Museum, and local college students get in for free. Additionally, every Sunday is free for everyone.
YMCAs across the country commonly offer student discounts. Whether you're interested in hot yoga or boxing, memberships are often discounted by $15 per month. If you're online for much of your learning, you'll want to take advantage of this offer to get active.

Events
This Atlanta-based basketball team offers regular discounts for students and military members with a valid student/military ID.
The Baltimore Ravens offers special student ticket prices for select regular-season games. Starting at just $34, students just need to verify their academic status.
The BSO is home to myriad initiatives seeking to encourage a younger symphony crowd. College nights, Fanfare Under 40, and Young & Free all provide free or discounted access to one of the nation's premier orchestras.