How to Stay Engaged with Your College as an Online Student
Student engagement is key to having the best college experience possible. Learn how you can get the most out of your online degree with tips, resources, and expert advice for staying engaged with your college.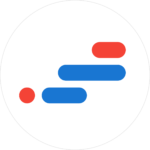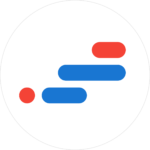 Jonathan Roberts
Jonathan Roberts is the co-founder and director of the Ancient Language Institute, an online language school and think tank dedicated to changing the way ancient languages are taught. He and his colleagues have taught Latin and Ancient Greek to hundreds of students. Jonathan graduated from The King's College in New York City with a degree in politics, philosophy, and economics and received a master of arts in philosophy from the University of Missouri in 2017.

Maybe you've always envisioned an online education. Or perhaps the demands of your professional and personal life mean it's the only logical choice. Whatever your reason is for attending college online, one thing remains the same: feeling connected to your school, your professors, and your fellow students is crucial to a quality education. But how can you cultivate a connection with people you've never met? And how can you stay engaged with a college when you've never set foot on the campus?
Learning how to stay engaged with your college is key to making the most out of your online education program. From honing your interpersonal skills through peer collaboration to refining the technical abilities you'll gain from traditionally hands-on work, putting in the effort to be an engaged student will pay off in more ways than one. Find out what engagement means as an online student, discover how it differs from in-person programs, and get expert advice and valuable resources for staying connected while you're enrolled.
What's the Difference? College Engagement Online vs. On Campus
Student engagement doesn't rely on just one factor; instead, a variety of elements contribute to students' participation, learning, and quality of enrollment. To understand the challenges in online student engagement, it's helpful to first understand traditional student engagement. These are the five benchmarks, according to the National Survey of Student Engagement.
Level of academic Challenge
This benchmark refers to the extent of which a college emphasizes student effort and sets high expectations. Level of academic challenge is measured by how many hours per week a student studies and the amount of reading and writing that courses require.
Active and collaborative learning
Student engagement with learning both individually as well as in groups is measured for the benchmark. This includes factors like asking questions in class, giving presentations, and working on group projects.
Student-faculty interaction
This benchmark measures the extent students interact with faculty members inside and outside of class including how often students discuss ideas with faculty or work with faculty on assignments or projects.
Enriching educational experience
Measuring several educational activities, this benchmark aims to gauge how often students are interacting with diverse others as well as their participation with learning communities, service learning, internships, and research with faculty.
Supportive campus environment
The supportive campus environment benchmark measures the quality of student relationships with peers, faculty, and staff.
Now that you know how student engagement is measured, you can get to know the differences in engagement for online learners. Here are some of the major differences when it comes to student engagement in the virtual classroom.
Difference #1
Student interaction with teachers
Rather than chatting in person after class or swinging by an instructor's office for a meeting, online students must be more intentional if they want meaningfully interactions with their professors. While most online faculty members hold virtual office hours, it's different from a professor picking up a book off their bookshelf to make a recommendation or seeing them on campus and getting a quick answer to a question. Both online students and their instructors need to be vigilant about their interactions and look for ways to collaborate and stay engaged.
Difference #2
Social interaction with peers
In much the same way as with professors, online students need to think creatively about how to build in social interaction with peers outside of virtual classes. Even though distance learners can't meet up for pizza or book a study room at the library, they can create these interactions virtually. It's important to schedule time outside schoolwork to hang out, such as a happy hour Zoom or online game night.
Difference #3
Collaborative work with classmates
Active and collaborative work with peers is key to a robust learning experience. While it can still happen in virtual learning, it takes some thinking outside the box. When you aren't in the same room as fellow students, it's not as easy to break into groups or get together to work on projects. But plenty of technologies now exist that make it easier to do group work online and create collaboration opportunities.
Difference #4
The potential of asynchronous courses
If you attend college as a campus-based student, it's to be expected that you go to each of your classes in real time. With online learning, however, you may be able to take classes asynchronously. This means prerecorded lectures show up in your learning management system, and you can review them at times that work best for your schedule. At the same time, it means fewer opportunities to interact with your classmates and instructors because you're not in a virtual classroom together.
Difference #5
Communication style and speed
When you learn in person, it's much harder to misinterpret something your professor or a classmate says. When reading an email or forum response, it can be difficult to ascertain tone and meaning. Similarly, if you have an urgent question about a project or assignment, you can sometimes pop by a professor's office to get a quick answer. As an online student, if a student or teacher's reply to a message seems to have a negative tone, try your best to give the person the benefit of the doubt. As for getting quick answers, read and review projects long before the due date to see if you have any questions. You'll need to allow extra time for clarifications.
Difference #6
Digital comfortability and technical issues
Regardless of whether you study online or in person, you'll be expected to be digitally literate. However, as an online student your digital literacy level needs to be much higher. If you struggle with the learning management platform, communication tools, or project management systems, you're far less likely to feel engaged in your learning or your relationships with peers and professors.
10 Ways to Stay Engaged as an Online Student
If you're worried about staying engaged as an online student, there are plenty of things you can do to make sure you feel involved from matriculation to graduation. Try out these ten top ideas.
Engagement tip #1
Take advantage of your online resources
Many universities now provide extensive resources for online students to help them feel engaged and personally connected throughout the educational process. The types of resources offered vary by school, but some of the top options to keep an eye out for include:
Counseling Services: Many schools now provide online counselors and therapy to help you take care of your mental health.
IT Services: Having trouble accessing your classes or student engagement opportunities due to tech issues? The IT desk can help.
Office of Disability Services: If you have a disability, contact this department to ensure you have the accommodations needed to stay connected.
Engagement tip #2
Get to know your professors
Even before the semester starts, reach out to your professors via email to introduce yourself. Getting to know your professors early on helps build connections, increases your comfort level with asking questions, and ensures you have a good relationship both during the semester and beyond. Professors want to be helpful and supportive, but they don't know whether you're struggling or have outside responsibilities that pull you away unless you tell them. If you find yourself needing help with schoolwork, contact your professor early. Many provide virtual office hours where you can talk through assignments and get feedback.
Engagement tip #3
Don't skip your lectures
Skipping lectures can be tempting, especially if you're an online student and your school provides asynchronous classes. What's the point of attending a class if no one else is there to watch or ask questions? The point is to stay engaged, and you can't do that if you don't listen carefully to each lecture. Staying engaged with your coursework allows you to communicate easily with your professors and fellow students. If you struggle to watch each lecture, try breaking them into smaller segments throughout the day.
Engagement tip #4
Get into group discussions
Engaging in group discussions can feel challenging when the discussions don't occur in real time. However, staying involved helps you feel more familiar with both course content and your fellow students. Whether meeting live on a video-communication platform or responding to posts on a learning management system forum, make it a priority to actively participate in discussions, respond thoroughly to ideas, and contribute thoughtfully to the conversation. This signals to your peers that you will be an active and engaged group project member.
Engagement tip #5
Befriend your classmates
If you see your peers simply as other strangers who happen to be taking the same online class as you, it's not likely that you will feel all that engaged. Taking time to get to know them personally can help you feel understood and more connected to the process in general. Making friends in school allows for camaraderie and shared experiences. Ultimately the whole process of online learning feels more doable and more satisfying when you know that you're not alone in the experience.
Engagement tip #6
Visit your college's campus (if you can)
If you attend a school with a campus relatively near you, take advantage of its physical presence. Some universities allow you to take classes both online and in-person, and a few in-person classes will go a long way toward helping to create a feeling of belonging. You can also take advantage of some of the in-person services and physical resources such as the library, gym, career services, and meeting with your professors in their offices.
Engagement tip #7
Become an A+ communicator
Half the battle of maintaining a feeling of connection is communicating regularly with peers, professors, and other school staff. If you want to feel fully engaged in your education then you must fully participate, and that means engaging often in communication. If a professor asks a question, don't be afraid to answer it. If you have a question about a topic, ask it. Arrange an after-school online hangout with your classmates and bring a list of questions you can all answer to get to know one another better.
Engagement tip #8
Keep track of your questions
In the online classroom, you can't always raise your hand and get an answer at any given moment–especially if the class you're taking is delivered asynchronously. By keeping track of your questions as you review readings or lectures, you can send them to your professor to get answers. Keeping this list ensures that you don't forget the questions and then later, in confusion or frustration, feel disengaged from the course material. You can also use this method for group projects or when interacting with other university administrators.
Engagement tip #9
Ask for feedback
Getting regular feedback from both your professors and fellow students can help you understand how you're doing in the class, how others see you as a group member and contributor, and where you can improve. Those valuable and even life-changing lessons will leave a lasting impression and contribute to your feeling of engagement. Giving constructive feedback to others can also help you get to know your peers better and build stronger bonds. Some schools may have helpful feedback forms to guide the discussion.
Engagement tip #10
Connect with alumni
It may seem counterintuitive at first but getting to know graduates who came before you can actually help you feel more connected and committed to your school and program. Whether you find them on LinkedIn or through a professor, talking to alumni can help you feel proud of your school and learn more about how it prepared these professionals for their careers. Alumni may also be able to give you insider information on how to excel, which professors are the best, and where to turn for help both during and after your education.
Online Student Engagement Advice from the Expert

Jonathan
Roberts
Jonathan Roberts is the co-founder and director of the Ancient Language Institute, an online language school and think tank dedicated to changing the way ancient languages are taught. He and his colleagues have taught Latin and Ancient Greek to hundreds of students. Jonathan graduated from The King's College in New York City with a degree in politics, philosophy, and economics and received a master of arts in philosophy from the University of Missouri in 2017. 
Q: Why might it seem harder for distance learners to feel as engaged as campus-based students? 
A: Despite our status as an online-only school, building a sense of community is a challenge we've been tackling since we got started in August 2019. Quite simply, there's no replacing the joys and complexities of human presence. Even as a founder of an online-only school, I think it's important to say this: While there are tons of advantages to virtual learning—that's why I started the Ancient Language Institute as an online institution—there are inescapable downsides. So while online education will not ever solve that "problem," we can ameliorate some of the consequences, such as students feeling they lack connection to their institution and fellow students, high drop-out rates, difficulty in building institutional loyalty, etc. Institutional leaders can do things to help their students feel connected. But pretending that in-person and online education are the same simply will not help.
Q: What do you do if you find out hybrid doesn't work for you after you've started? 
A: Adapt, attempt to reach out to the professor to explain. Do not give up but look at all options before you bag the program completely. Chances are that you just may need some more understanding, additional time to learn, or alternative ways to interact with the professor.
Q: What do you like best about the hybrid option? 
A: The hallway highway is a unique way to work. Students are getting up, showering quickly, eating a healthy breakfast, and sitting in attention ready to learn. The hybrid option places more emphasis on the professor while the students have the option to come to class, remain online, or a combination of both. I love designing unique and powerful platforms that engage students and keep them interested in lifelong learning. 
Q: What do you dislike most about the hybrid option?
A: The thing I dislike most is the timeframe. It is a lot harder for a professor to engage students for long hours when delivering the course in a hybrid format. There are also technical issues and noise that could wreak havoc on the learning process. Excessive dog-barking while you are trying to speak and cannot ask the dog to be quiet with no help from family members. 
Q: Are some teachers and students better suited to hybrid than others? Who and why?
A: Yes, online teaching and learning is not for everyone. However, anyone can adapt to this type of learning platform. Some programs must provide labs and hands-on lectures and the hybrid system of learning may be incapable of providing that right now. 
Online Resources for Staying Engaged
11 Ways to Stay Connected If You're Remote this semester
Boston University highlights ideas such as joining student clubs, attending virtual events, and other ways of feeling engaged as an online learner.
17 Tech Tools for Online College Students
If you need ideas for apps, software, and tools that can help you stay connected, Purdue Global has a list of options.
Iowa State University's Center for Excellence in Learning and Teaching provides an excellent, comprehensive review of ways to get—and keep—online students engaged with class content and with each other.
How to Stay Connected While Taking Classes Online
Blue Cliff College provides five easy pieces of advice for making sure you're in regular communication with your professors and your classmates.
OLC was formed in 1999 to advance digital learning and create better experiences for students and professors alike. More than two decades later, the group continues in this mission.
Inside Higher Ed takes a look at how you as a distance learner can replicate some of the social elements of campus-based learning in this helpful and advice-filled guide.
Take Advantage of These Resources as an Online Student
The University of Nebraska at Kearney highlights some of the beneficial resources available to distance learners and how they can help stay connected.
Virtual Resources for Student Organizations
Century College provides tips and ideas for recruiting online students, creating a club or organization, and holding engaging online meetings that others want to attend.
Ways to Connect with Your Online Classmates During a Time of Social Distancing
The University of Illinois offers practical and actionable ideas for getting to know your peers even when you live thousands of miles from each other.