Top Historically Black Colleges & Universities (HBCUs) for Online School
Find the best HBCUs offering online degree programs and learn how to choose the college that makes sense for you.
Sponsored
publicservicedegrees.org is supported in part by advertisements. Featured programs and school matching are for institutions that compensate us. This compensation will never influence our school rankings, in-depth guidebooks, or any other information or resources published on this site.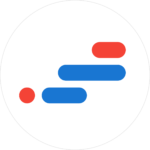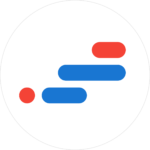 You're getting ready to apply to college. You know you want to attend a school with a rich history of supporting Black Americans, but you also need the flexibility that comes with an online program. If this sounds like you, historically Black colleges and universities (HBCUs) can offer the unique student experience you want and the online learning options you need. HBCUs also have a reputation for affordability and celebrating Black culture throughout their curriculum and within their campus culture.
HBCUs played a major role in expanding access to education for Black Americans before the Civil Rights movement. And while Black students in the U.S. today have their choice when it comes to higher education, there are plenty of solid reasons to consider an HBCU. Learn why attending an HBCU for your online program can be so valuable and find the school that best suits your needs.
The Value of a Historically Black College or University
HBCUs, most of which were founded in the first decades after the Civil War, provided educational opportunities to Black Americans who were denied enrollment at traditionally white colleges and universities. Over the subsequent decades, they've continued to be main post-secondary institutions for African Americans in the U.S.
Today, there are over 100 public and private colleges and universities identified by the Department of Education as HBCUs, all playing important and valuable roles, not only in the lives of their student bodies, but also in their communities and throughout the nation. Among their many contributions, HBCUs have:
Helped narrow the underemployment gap between African Americans and the rest of the American population.
Helped narrow the racial wealth gap in the U.S.
Supported low-income, first-generation college students in meeting their post-secondary education goals.
Helped to fill the continuing need for more African American STEM professionals.
Added billions of dollars to their regional and local economies.
Now, through their distance education programs, HBCUs are expanding their reach to improve the lives of students who cannot afford or are otherwise unable to attend college on campus.
Why Choose an HBCU for Your Online Education?
Earning a college degree online is appealing to you and you understand that the value of HBCUs is strong. However, you're not quite convinced that an online degree from an HBCU is the right choice. Here are five big benefits of an online HBCU education to help you decide:
High-quality education
All HBCUs today are fully and properly accredited institutions offering high-quality degrees and certificates. And according to the National Science Foundation, HBCUs are particularly successful in graduating African Americans with degrees in STEM majors. They also represent seven of the top eight schools graduating the highest number of African American undergraduates who continue on to earn doctorates.
Exceptional value
College is expensive no matter which school you choose or whether you choose an online or a traditional campus setting. HBCUs are among the most affordable institutions you can attend, with tuition rates that run nearly on average than similar schools.
Supportive environment
HBCUs have long provided a decidedly welcoming and supportive environment to minority students, resulting in greater academic effectiveness and success. According to survey data reported by the U.S. Commission on Civil Rights, African American students at HBCUs enjoy higher levels of engagement, contact with faculty, and a greater likelihood to be involved in faculty research projects than African American students at non-HBCUs.
Diversity
Diverse student bodies and faculties are a strength for any school, including HBCUs. You might be surprised to learn that, while HBCUs continue to be a primary source of postsecondary education for Black people, they are not exclusively minority-serving institutions. In fact, a study by the Education Resources Information Center found that about 76% of HBCU students were Black, with the other 24% made up of students of other ethnicities and races.
Post-graduate support
HBCUs understand the tremendous power of networking for career development and professional success. That's why they maintain strong lifelong ties with their graduates through their alumni associations and other school-related organizations. They're also especially active in sponsoring mentoring programs and networking events that bring together current students with successful graduates.
10 Top HBCUs for Online School
While most HBCUs today offer some level of distance learning, the depth and breadth of these offerings vary substantially from school to school. The ten schools listed below are among the top HBCUs when it comes to online degree programs and related services for distance learning. Keep reading to get an idea of what to look for in the HBCU programs you consider.
Choosing the Right HBCU for Your Online Degree
Now that you know HBCUs offer quality, affordable education, the next question to ask is, "Which HBCU is the right school for me?" There are many factors to consider in determining your ultimate school. Here are six of the most important considerations:
Tuition cost
Generally speaking, HBCUs are among the most affordable colleges in the nation. However, that doesn't mean their price tags are all the same. In fact, tuition prices can vary significantly among HBCUs, especially between public and private institutions. It's also important to be aware of additional program costs beyond tuition, like lab fees, admissions fees, online course surcharges, etc. So, be sure to research all costs carefully before enrolling in any HBCU online degree program.
In-state vs. out-of-state
Tuition costs may be substantially higher for students who are not residents of the school's home state. These higher rates are because public colleges and universities are subsidized by their state governments (meaning, the state's taxpayers) and subsidies are meant to support only the educations of state residents. All other factors being equal, therefore, you may want to go with the more affordable online program from a home-state HBCU if in-state tuition is less expensive.
Help with funding
Funding your education is clearly a critical element to consider when going to college. Fortunately, there are lots of financial aid options available to students regardless of their school of choice. Additionally, every HBCU offers unique in-house financial-aid opportunities. These include work-study programs, assistantships and fellowships (primarily for grad students), and most importantly, scholarships and grants exclusively for students enrolled in specific degree programs. So, before you enroll at any HBCU, contact the school's financial aid office to find out about in-house funding opportunities for which you'd be eligible.
Degree offerings
The costs associated with an HBCU are, of course, irrelevant if the HBCU doesn't offer an online degree program in which you're interested. Look into each program to see what types of courses it offers. Students looking forward to continuing their academic pursuits to earn an advanced degree may also consider the availability of advanced degrees at each school. When looking at the master's degrees, compare the specializations to find one that best suits your interests.
Location
The geographic location of your school's campus can be an important consideration even when pursuing your degree online if the school requires any on-campus visits. This is obvious for hybrid degree programs that include both online and on-campus classes. And, as discussed above, in-state and out-of-state residency can play a major role in the program's cost. In addition to these matters, close proximity to your school's campus allows for the opportunity to participate in on-campus activities, like sporting, cultural, and social events, as well as career-related networking opportunities. You may also be able to join a campus-based fraternity or sorority.
Size
One benefit of HBCUs, generally speaking, is that they tend to have smaller student populations and class sizes, which can mean more personalized interaction with instructors and fellow students. Like many of the other factors, class size varies from school to school, as well as from program to program. Most online HBCUs will provide you with instructor-to-student ratio figures for their programs. If ratio information isn't given on the program website, however, you can always contact the school and ask.