10 Colleges Leading the Way in Sustainability
More and more students are making sustainability and cleaner living a priority, which has started to impact the colleges they attend. Learn which schools are leading the way in sustainability and how you can incorporate sustainable principles into your studies, career, and life.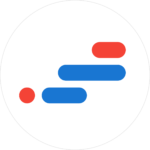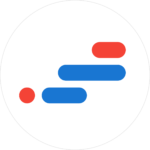 Sustainability is a word that many people are becoming quite familiar with these days. In the light of climate change that continues to worsen, creating sustainable systems around the globe is a crucial part of ensuring that we do what we can, wherever we can, to help mitigate the damage suffered by a warming earth. Colleges and universities, with their vast campuses and the options for learning online, have a unique opportunity to help the environment in a big way.
However, it's important to understand the differences in words like "green" and eco-friendly" and "sustainable." When someone is "going green" they are doing something that benefits the environment, such as a business that buys carbon offsets or a person who plants a tree. Those who are "eco-friendly" are making a point to do no harm in their practices, such as recycling instead of throwing out those plastics and glass containers.
"Sustainable" has an entirely different meaning; it looks at natural resources with the goal of using them appropriately yet not depleting them. Colleges and universities can put this into action by ensuring that their use of natural resources doesn't harm the environment, that their practices don't lead to the use of more resources than necessary, and that they educate students, staff, faculty, and the local community on what they can do to help ensure sustainability on campus and beyond.
Some colleges make sustainability a solid goal; others, frankly, don't seem too concerned. If sustainability, going green, and being eco-friendly matter to you, it's a good idea to look for schools that reflect your concerns. This guide looks at what it means for a college to be sustainable, how to find one that aligns with your goals for your education, and what you can do, both in school and outside of it, to help ensure sustainability well beyond graduation.
What Does It Mean for a College to Be Sustainable?
Institutions of higher education know the environment is changing, and they are in a position to do something about it. If you're looking for a sustainable college, there are certain criteria to consider, from their basic sustainability plan to their degree programs. You can also look to those outside the college, such as the government or certain professional associations, to determine whether the school meets the guidelines that determine what sustainability on campus looks like.
Keep in mind that not all schools will have everything on this list, but a school serious about sustainability will have most of them.
The school has a sustainability plan.
When it comes to doing things differently, you've got to start somewhere. Many colleges do that by creating a sustainability plan. This plan lays out the intentions of the college in advancing climate initiatives not only across the campus at large, but among individuals departments, buildings, and other areas of the campus as well. This might include working toward changes in transportation, food services, water usage, electricity options, and more. The Harvard University Sustainability Plan is a good example of the different ways schools can do this.
The school has been rated by the Association for the Advancement of Sustainability in Higher Education.
The AASHE is dedicated to the implementation and improvement of sustainability among colleges and universities. To that end, the organization works with faculty, administrators, staff, and students at colleges across the country to help them plan and implement positive change on their campus and beyond. The STARS online reporting tool is a voluntary step taken by colleges that want to track, manage, and share information about their efforts to implement sustainability wherever possible.
The school is an EPA Energy Star campus.
The Environmental Protection Agency began its Energy Star program in 1992. The idea was to save energy through transparent reporting of energy usage by appliances, products, and devices commonly found in the home. Over the years Energy Star has broadened to include buildings and campuses. By becoming an Energy Star partner, colleges, can assess building efficiency, find ways to improve their energy performance, teach students about efficiency, and compete against other schools for the Energy Star Awards. To learn more, look at Energy Star resources for colleges and universities.
The school has dedicated an area of its website to sustainability measures.
You shouldn't have to dig to find the information you need about sustainability in a particular college. Those schools that are serious about making their plans transparent for current and aspiring students will have the information right there on their website, often on a dedicated page that details everything you might need to know about the sustainability plan, as well as where to go to find further information. Look under the "About" section, or use the search function with the term "sustainability" to find what you need to know.
The school offers events and programs to get students involved.
No matter what plan a school has for sustainability, it can only go so far without engaging students in the cause. Special events that bring students together to talk about sustainability or help implement measures across campus to make it happen are a great way to get the campus community involved. A good example of this is Wellesley College, where the sustainability plan includes events through the Paulson Ecology of Place Initiative; past events have included lectures, poetry readings, art exhibits, Earth Week celebrations, symposiums, and multi-media performances to engage and enlighten.
The school has programs, courses, or degrees in sustainability.
Many schools are more than ready to help students carry good sustainability practices with them beyond graduation. Courses in environmental concerns are offered as electives; full programs and degrees are available in areas of study that pertain to the environment, sustainability, ecology, and more. Courses can cover things like resource management and renewable energy. Programs include everything from certificates to graduate studies. Look to colleges like the University of Wisconsin, University of San Francisco, and University of Alabama at Birmingham for a sampling of opportunities.
The school offers online courses and degree programs.
Online degrees are a great way to ensure sustainability on many levels. Fewer people in the classroom means less resources used for electricity, cuts down on the greenhouse gases created during commutes, and allows for electronic textbooks rather than paper ones – and that's just the beginning. Fully online schools might have a handful of buildings on one small campus or here and there across the country, thus reducing the school's footprint even more. Look for a school that offers online learning, at least as a hybrid option.
Campus initiatives further the cause.
Look for a campus that is actually putting their words into action. A few examples are mentioned by Environment America, such as Butte College. Butte College in California was the nation's first college campus to become "grid positive" – in 2011, the college generated more energy than it used, thanks to the use of 25,000 solar panels. Arizona State University produced enough energy in 2016 to meet nearly half of its peak daytime energy demand. Schools that rely on solar or wind power can help ensure sustainability in years to come.
The school offers alternative transportation options.
Greenhouse gases are an enormous driver of climate change, and college campuses –with their thousands of students, their cars, and the vast parking structures needed to house those commuter vehicles – can contribute significantly to the problem. Alternative transportation, such as regular shuttles and buses from the greater community to the campus, carpooling and vanpooling, electric vehicles or those that run on alternative power, and encouraging bicycling are all ways a college can help improve their carbon footprint and help students decrease theirs, too.
The school is entirely transparent about sustainability.
When looking for a school that takes sustainability seriously, go to their website and look for reports or papers on just how the school is doing. They should have firm metrics for growth and change, goals to meet within certain time frames, and a clear vision of how that's going to happen. Schools that are actively working toward creating a sustainable campus will offer regular reports and updates on their progress, giving you a very good idea of how strongly they are tackling the issues.
10 Colleges Winning the Sustainability Game
When looking for a sustainable college, the field might seem to be getting rather crowded. As more and more colleges embrace the sustainable path, how can you choose the one that is right for your personal environmental stance as well as your educational needs? We've taken a look at the top schools for sustainability and curated the following list, which gives you a few great places to start.
How You Can Contribute to Sustainability
There are many ways to help the environment and create a more sustainable world — from doing little things at home to choosing a degree and career in sustainability to help the world at large. Whether it's a lifestyle change over time or a full-blown career, here's what you can do to make the earth a better place for future generations.