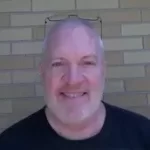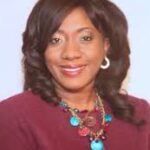 You've dedicated yourself to our country, and now it's time for a rewarding next phase; ready to get individualized assistance as you transition into a fulfilling role as an educator?
Since its inception in 1993, the Troops to Teachers (TTT) program has helped over 100,000 military veterans become teachers in K-12 classrooms. The program has gone through significant changes in the last few years, starting with its sunset in 2020 and followed by its reauthorization in 2021. Currently, 25 states operate Troops to Teachers programs, with state representatives serving as personalized advocates for former military members throughout their teacher certification process.
We've put together this guide to provide you with a comprehensive look at both the Troops to Teachers program as it stands today and what you might expect from the program as it continues to evolve into the future. So, if you've been thinking about becoming a teacher in your post-military career, keep reading to learn how today's Troops to Teachers program can help you bring your unique experience and perspective into our nation's classrooms.
Troops to Teachers – Are You Eligible?
The eligibility requirements for participation in the Troops to Teachers program are simple and straightforward. All current and former members of the U.S. Armed Forces (whose last period of service is characterized as honorable) are eligible for the counseling and referral services offered by the TTT program. This includes all military personnel: active duty, Guard and Reserve components, U.S. Coast Guard, and United States Coast Guard Reserve members. Further, there are no time restrictions for registering for TTT counseling and referral services.
It's important to note here, however, that eligibility for past TTT financial assistance benefits (stipends and bonuses — no longer offered in the current iteration but may return once funding is available) was restricted to participants who met more strenuous requirements. For example, most veterans were required to apply for TTT financial assistance within three years after retirement or separation from service. Additionally, recipients of TTT financial assistance were required to be enrolled in an accredited program resulting in licensure as a full-time teacher and commit to teaching full-time in a high-need or otherwise eligible school for a period of three years. If and when financial assistance benefits are restored to the TTT program, participants will likely have to meet similar requirements to receive those benefits.
Benefits of the TTT Program
As mentioned, the Troops to Teachers program has gone through substantial changes since its sunset in 2020 and reauthorization in 2021. The most significant of those changes has to do with funding opportunities for program participants. Generally speaking, TTT benefits fall into two categories: specific program benefits (counseling/referral services and funding opportunities); and professional/career benefits that result from participation in the program. Here's a look at benefits in both categories, concluding with an update on the status of student funding availability.
Offers a Fast Track to the Classroom
The primary function of the current Troops to Teachers program is to provide counseling and referral services that help participants make the smoothest transition possible from military service to teaching in K-12 classrooms. You and your TTT representative will work together to develop a clear, cost-effective, and time-efficient path to your new teaching career.
Individualized Counseling to Guide you Through the Process
A key benefit of TTT counseling and referral services is that those services are tailored to meet the unique needs of the individual participant. TTT counselors provide support in helping participants determine the best path forward in the teacher education, classroom training, and certification processes. Counselors also help in the selection of the specialized field of teaching that best fits the participant's experience (including military training) and academic and grade-level interests.
Help with Finding Employment
TTT services go beyond advice and guidance through the teacher education and certification/licensing processes. Counselors are also ready to help freshly licensed teachers locate, apply for, and prepare for their first teaching positions.
You Get to Put Your Military Skills to Good Use
The leadership training and core values instilled in military service members are a surprisingly good fit with a career in teaching. Specific types of skills gained that you'll be able to put to good use as a teacher include adaptability, problem-solving, organization, communication, attention to detail, patience, tolerance — and, of course, leadership. You'll also be able to apply to this new role any math, engineering, science, and technology skills developed in your specialized military training.
You Can Make a Positive Difference in a High-Need School
Speaking of specialized military skills, the Troops to Teachers program notes that most participants opt to teach at high-minority or high-poverty schools in high-need subjects such as science, math, and technical/career education. Further, 89.5% of school principals polled indicated that teachers who have participated in TTT program have a greater impact on student achievement than traditionally prepared (non-TTT) teachers.
Grant Funding Update
Stipends in the amount of $5,000 and additional bonuses for a total of up to $10,000 in financial assistance were a major component of the original Troops to Teachers program. These stipends and bonuses were provided to eligible participants to help cover required educational level, certification, and licensing costs. The availability of the stipends and bonuses ended with the sunset of the TTT program in 2020, and although the program was reauthorized in 2021, funding for the stipends and bonuses has yet to be restored. It is possible, however, that funding may be restarted in the future, so it is highly recommended that you submit the TTT Program Interest Form to ensure you receive notice of refunding if and when it happens.
Transition to Teaching – Step-by-Step
The Troops to Teacher program as it currently operates remains dedicated to helping current service members and veterans make the transition to teaching careers in civilian life. It's important to note, however, that each state has its own set of requirements and procedures for certification to teach in that state. The TTT program provides participants with excellent support in guiding you through the specific steps required to become a teacher in your state. Nevertheless, you'll need to gain a clear understanding of your state's specific requirements.

With that in mind, here are the basic steps you'll be taking for participation in the TTT program and in qualifying to work as a teacher in K-12 classrooms.
Step 1 – Check Your Eligibility
See the above "Are You Eligible" section for current requirements to qualify for TTT counseling and referral services. Also, as a part of this initial step, we recommended that you also take a careful look at teacher certification requirements in your state. You can use this Department of Education website to find the contact information for your state or territory's certification governing agency.
Step 2 – Check to see if the program is active in your state
Currently, 25 states are participating in the Troops to Teachers program, which you can find on the DANTES Troops to Teachers website. You'll also find the TTT Program Interest Form on the same site if you wish to be contacted by a state program or to receive information on teaching in a state not on the list. Alternatively, send an email to [email protected] for information on the current TTT services available in your state.
Step 3 – Apply directly through your state
Once contacted by your state's Troops to Teachers program office, you'll be able to apply for counseling and referral services, and, if available, find out how to apply for any funding opportunities that are not directly part of the TTT program.
Step 4 – Once accepted, meet with your TTT Liaison
Once you've applied for TTT services, you'll be connected with a representative from your state program's office. Your rep will be able to discuss with you the specific services they provide and develop with you a strategy for moving forward on your path to becoming a teacher.
Step 5 – Pass required screening and background checks
All U.S. states require applicants for teacher certification to submit to and pass criminal background checks and other screenings and verifications. The specifics of these checks and screenings vary from jurisdiction to jurisdiction, but typically include passing both state and federal criminal background reviews, professional license and credential checks, and education and employment verifications.
Step 6 – Complete education & student teaching
Again, state education and student teaching requirements vary somewhat from state to state. So, you'll need to investigate your specific location for teaching requirements, which your TTT representative will help you undertake. Generally speaking, you will need to have completed a bachelor's degree in teaching, teacher education, or a similar major. Many states today (like Michigan) offer alternative routes to teacher certification that typically require a bachelor's degree in a non-teaching major and completion of an alternative-route teaching education course. Regardless of the education route you take, you will also be required to complete a substantial number of student teaching hours in actual classrooms.
Step 7 – Apply for state certification
For most TTT participants, once you've completed your education, student teaching, and screening/background check requirements, you'll apply for your state's (or territory's) teacher certification. In some jurisdictions, you may need to start the application process prior to completing all of the above mentioned requirements. Additionally, you'll need to sit for and pass your state's standardized national or state teacher certification test. Widely used national tests include the National Evaluation Series (NES) and ETS Praxis.
For detailed information on teacher certification requirements, visit this website that lists teacher certification requirements by state.
Step 8 – Search for jobs & apply
Congratulations — you've met all requirements and received your teacher certification. Now it's time to find your first teaching job. Your TTT representative will be able to help you in your job search as well as in writing your resume, preparing for your job interview, and more.
Other Financial Aid Available to Veterans
Practically all college students, whether having served in the military or not, need help funding their educations. That means tapping into one or several financial aid resources, like scholarships, grants, work study opportunities, employer tuition reimbursement programs, and student loans. Current military members and veterans have the distinct advantage of adding a number of funding opportunities to the financial aid mix that are available exclusively for you. Here's a look at some of the most popular.
GI Bills
The many VA benefits known collectively as the GI Bill are likely the ones most familiar to you as a current military member or veteran. For most vets today, the GI Bill means the Post-9/11 GI Bill. If you served on active duty on or after September 10, 2001, you're likely eligible for Post-9/11 GI Bill education benefits, which can include cash for college tuition and fees, housing, books and supplies, and even relocation expenses for moving from a rural area to near the school you wish to attend. If you served on active duty prior to September 10, 2001, you may be eligible for education benefits under the Montgomery GI Bill Active Duty (MGIB-AD) program. And if you're a member of any military branch or the Reserve of either the Army or Air National Guards, you may be eligible to receive up to 36 months of educational or training benefits under the Montgomery GI Bill Selected Reserve (MGIB-SR) program.
Yellow Ribbon Program
The Yellow Ribbon Program (YRP) provides those eligible for Post-9/11 GI Bill benefits with additional help in paying the higher out-of-state, private school, graduate school, and foreign school tuition and fees costs not covered under the Post-9/11 GI Bill. Generally, applicants must have served a minimum of 36 months on active duty and meet one of a number of other eligibility requirements to qualify for YRP benefits. You'll also need to attend a school that participates in the program. Benefit specifics vary according to the agreement your school has with the Yellow Ribbon Program. To learn more, explore the program links above or speak with a counselor in your school's veterans affairs office.
Tuition Top-up
Current service members and veterans taking advantage of benefits under the Department of Defense Military Tuition Assistance (TA) program can receive additional funds for tuition costs above what the TA program pays through the Tuition Assistance Top-Up program (aka Tuition Top-Up). To be eligible for Tuition Top-Up, you must qualify for either Post-9/11 GI Bill or MGIB-AD benefits. Details on these benefits vary somewhat depending on the GI Bill type you qualify for, but generally Tuition Top-Up pays any tuition costs above those covered by the TA program.
Also, you may be able to use Tuition Top-Up benefits at the same time as your Post-9/11 GI Bill education benefits, but doing so may not be the most efficient use of those benefits overall. So, be sure you have a clear understanding of all of the details of both programs' requirements and benefits before using them together.
Scholarships & Grants
Scholarships and grants are among the very best financial aid sources you can use to pay for your college education or teacher training. That's because, unlike student loans or some other sources, you will not have to pay back the funds you receive from scholarships and grants. There are tons of scholarship and grant programs earmarked specifically for current service members and veterans. Just keep in mind that military scholarships and grants may limit eligibility to members and vets of specific military branches. They may have other limiting requirements as well, like field of study, gender, vets with disabilities, etc. Additionally, there are specific scholarships for future educators. Some are in-house (meaning offered to students at specific schools or in specific programs at those schools), while others are external (not limited to specific schools or programs).
Searching for scholarships and grants for which you're eligible can take some time, but your efforts may be well worth it. Likely the first stop in your search should be the financial aid offices at the schools you're considering.
Troops to Teachers FAQs
Still confused about today's Troops to Teachers program? Here are answers to some of the most commonly asked questions about the TTT program not included in the text above.
Q1. Do I need to have a bachelor's degree to participate in the program?
A bachelor's (or higher) degree is a requirement for teacher certification in all states. You'll also need to complete additional training in a state-approved teacher training program. However, having a bachelor's degree is not a prerequisite to TTT program participation. Keep in mind, though, that stipend and bonus opportunities, if brought back, may require recipients to have already earned their bachelor's degree.
To learn more about teacher education and earning your degree, be sure to check out the Steps guide to Top Online Education & Teaching Degree Programs for 2023.
Q2. Do I get to choose what subject and age level I teach?
TTT participants can choose the particular academic subjects and grade/age levels in which they prefer to teach. Your choices will not impact your access to TTT's counseling and referral services.
Q3. Do I get to choose where I teach?
As with choice of subject and grade level, TTT participants are free to choose where (in terms of geographic location and specific school) they prefer to teach. However, participants who receive stipend or bonus funding (if it is again made available) may be required to commit to working in an eligible or high-need school for a given period of time.
Q4. How long is the commitment?
In the past, participants were required to agree to a minimum three-year commitment to teach in a high-need or otherwise eligible school. However, there is currently no time commitment on the participant's part to receive TTT counseling and referral services.
Q5. What are some options for me if I only have a high school diploma?
As mentioned earlier, you'll need a bachelor's degree and additional teacher training to earn your teacher certification. There may, however, be some options for individuals with only a high school diploma or associate degree. Through Ohio's Alternative Educator Licensure Program, for example, people with a high school diploma and five years of relevant, documented work experience who complete a career-technical training program may be eligible to teach in career technical programs within the state. To find out if similar teaching opportunities are available to you, contact your state's department of education or TTT office.
Q6. What services will I have access to that can help me in the process?
Specific services you'll have access to as a TTT program participant include:
Individualized counseling (including transition-planning strategies)
Support in navigating the teacher certification/licensing process in the participant's particular state
Help in identifying financial assistance resources to pay for teacher education and training
Connections to job opportunities and hiring personnel
Ongoing mentorship along the entire path to becoming a teacher
Q7. What costs and fees are covered by the program?
The current Troops to Teachers program does not provide any funding to cover the costs or fees associated with teacher education, certification, or licensing. Current service members and veterans may be eligible for state-sponsored funding opportunities like, for example, fee waivers for educator licenses and vouchers to pay for educator assessments offered by the Ohio Department of Education. For more potential sources to help pay for your teaching education and training costs, be sure to check out the military-based financial aid programs (GI Bills, Yellow Ribbon Program, etc.) detailed above.
Additional Resources for Veterans
Transitioning from military to civilian life can be difficult, especially as you weigh your career options for your post-military life. Fortunately, many online resources exist for veterans that can help smooth out this transition. Here are several of the best, including a number specifically for those moving into the teaching profession:
Interview with an Expert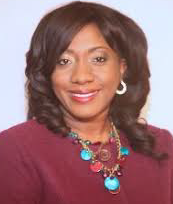 Dr. Gayle is the Assistant Vice President of Academic Affairs for Online Learning and Program Development and Dean of Graduate Education and Professional Studies at St. Francis College in Brooklyn, New York.
In light of the changes to the program since its reinstatement in 2021, how does Troops to Teachers work for participants on your campus?
Bear in mind that we can only speak for New York (NYTTT), but at SFC, TTT participants who contact the college are given guidance not only on admissions to SFC but admissions requirements to educational institutions most convenient to them. At SFC, we now offer a Post Baccalaureate degree, which provides a succinct pathway to teacher certification for those program participants who did not begin their studies in the field of Education. As a reminder, the goal is not to recruit as many students as possible to SFC. Instead, it is to offer academic evaluations and advisement that is most appropriate for any potential program participants, whether that includes admission to SFC or to a different institution of higher learning.

We continue to work in concert with our New York Department of Education colleagues to provide any available resources and academic advisement to program participants.
What kind of training and support does Troops to Teachers provide?
The program does not typically provide standalone training. Most training for program participants would likely fall under professional development, which would take place at their individual school placements.
What is the process for transitioning from the military to a teaching career through Troops to Teachers?
Troops to Teachers was initially developed as a collaboration between the Departments of Education and Defense and designed to recruit and assist transitioning military personnel in becoming certified teachers. The program provides all academic advisement and guidance for participants hoping to become licensed and state-certified K-12 teachers. Prior to the 2020 pandemic, recruitment took place on military bases, where military personnel in their last year of service were exposed to the options of moving from the military to careers in education.
How does Troops to Teachers help participants prepare for state teacher certification exams?
Through guidance on coursework
New York State Teacher Education Test (NYSTE) Preparation
Academic Advisement, Registration
NYSED Certification requirements
Practicum
Monitoring at transitional points
Faculty Mentorship
Academic and professional guidance
How can Troops to Teachers help participants advance their teaching careers after they have completed the program?
In New York in particular, NY Troops to Teachers (NYTTT) is a collaboration between the Department of Education (DOE) and St Francis College. Upon completion of the academic component of the process, and at times during, recommendations, referrals and placement by DOE personnel of NYTTT participants is commonplace.
What kind of ongoing support and professional development is available to Troops to Teachers participants?
The Troops to Teachers program was always intended to act as a guide. We provide ongoing academic advisement resources for any program participants. Most program participants are initially placed in substitute teacher roles, and professional development will necessarily take place at their school placements.
In your experience, what are some of the ways in which former military members make good teachers?
Discipline
Commitment
Patience
Persistence
Compliance
Ability to deescalate