The Value of Teacher Diversity: New Ways to Representation
From understanding the diversity gap to taking the steps to close it, learn what can be done to promote representation in education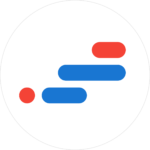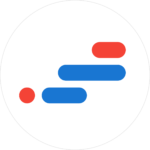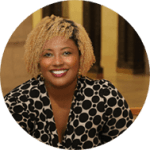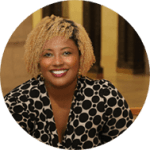 Dr. Deniece Dortch
Dr. Deniece Dortch is committed to getting students into and through college successfully. Hailed as a graduate-school expert by NPR, she is the creator of the African American Doctoral Scholars Initiative and a Visiting Assistant Professor at George Washington University. She holds degrees from the University of Wisconsin-Madison, Teachers College at Columbia University, Vermont's School for International Training Graduate Institute, and Eastern Michigan University. https://www.deniecedortch.com/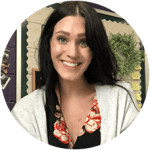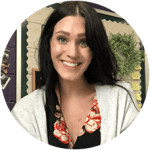 Tyler Sainato
Tyler Sainato is a school librarian in Nashville, TN. This is her first year in the library after six years of teaching English. She has a Master's in Education from Lipscomb University and is finishing up her Master's in Library Science from Middle Tennessee State University. She currently works at a high school in Antioch, TN where she is also the Project LIT chapter leader and co-advisor for the GSA Club

As students in American work their way through the public school system, they are met by the faces of teachers who are probably, statistically speaking, white women. That means that many students, about 50%, don't see their own race or gender reflected in their teachers. So, how does this fact impact students? According to a growing body of research, there are several important issues to consider. Diversity among teachers has significant effects on students—influencing aspects of their performance ranging from test scores to their ability to get jobs. And academic success isn't the only benefit of diversifying the workforce. Teacher diversity also increases cultural competence, which in turn allows students to be more empathetic to the experiences of others.
Although diversity is on the rise, state and district administrations need to double down on the recruitment and retention of a multicultural staff. In this guide, we will look at existing strategies to increase representation, explore new potential ways forward, and offer use resources for students and teachers who want help.
Fast Facts
77%
of public school teachers are female
80%
of public school teachers are white
7%
of public school teachers are African American
9%
of public school teachers are Hispanic
2%
of public school teachers are Asian
51%
of K-12 students are of color
The Importance of Teacher Diversity
The cycle that produces a lack of racial and cultural diversity in education begins when students don't see themselves and their values reflected in their teachers. Fewer role models in schools for minority students can lead to a lack of interest in academic achievement for many learners, and therefore fewer minority students move on to enroll in college and pursue teaching degrees.
This is a continuing cycle that's had a lasting impact on the face of education. According to Jim Paterson with Tolerance.Org, narrowing the diversity gap in education is not necessarily about teacher recruitment but rather more support and opportunities for college students of color. Constance Lindsay at the Urban Institute argues that even if all black college students in the U.S. obtained jobs as teachers, they would only barely exceed the number of white teachers today.
Below we examine the teacher diversity gap and take a look at the consequences of fewer educators of color in the U.S. education system.
The Teacher Diversity Gap
Simply put, the diversity gap in public schools refers to the lack of educators of color in U.S. school systems. This is not only a problem of yesteryear but is a continuing issue today. In fact, depending on which resources you consult, the diversity gap may actually be a growing problem in the U.S., with underrepresentation of teachers of color persisting or even expanding over the next forty years. There are many factors to take into account when considering why the diversity gap exists, and we investigate several aspects of this phenomenon below.
Outcomes of Increased Teacher Diversity
The Phi Delta Kappan research shows that minority students are much more likely to perform to the best of their abilities in any given classroom scenario when they have an educator of color. In classrooms with a non-minority teacher, students are 46% more likely to act up and 28% less likely to complete assignments, for example.
Given what we now know about the diversity gap in education in the U.S., what can be done to improve upon or remedy these issues? In this section, we take a look at some of the positive outcomes of increased teacher diversity in public school systems and reasons why we should move forward.
Increasing Representation in Education: 5 Ways Forward
Schools, colleges, and universities need to be proactive about increasing representation of minority educators. Luckily, there are a handful of proven ways to help institutions move toward diversifying their teaching force. Some of the more common methods include scholarship loan forgiveness, teacher residency programs, Grow Your Own programs, course articulation agreements, and ongoing teacher support initiatives. Let's take a closer look at each of these opportunities.
Scholarships & Loan Forgiveness
Scholarships and loan forgiveness programs can help students transition into careers in the teaching workforce. According to the Learning Policy Institute, "when the financial benefit meaningfully offsets the cost of professional preparation, these programs can successfully recruit and retain high-quality professionals into fields and communities where they are needed most." These programs especially help schools in rural communities and underserved urban areas. Similar to the types of financial packages offered to learners pursuing careers in a medical profession, teachers can receive tailored loan forgiveness options or service scholarship awards.
Scholarships & Loan Forgiveness Programs Aimed at Increasing Representation in Education
Teacher Residency Programs
Teacher residency programs place aspiring teachers in full-year classroom apprenticeships. In these traditionally rigorous programs, apprentices work on learning graduate-level content under the supervision of a lead teacher or mentor in a high-need classroom. Teacher residency participants learn advanced teaching strategies and classroom management skills while face-to-face with students. Residents commit to teaching in districts for three years upon completion of their residency. In return, they receive payment in the form of a stipend.
5 Innovative Residency Programs
Grow Your Own Programs
Grow Your Own programs recruit teacher candidates from minority populations who reflect the diversity of the U.S. population. These programs serve a diverse group of prospective educators, from high school students and paraprofessionals to after-school program staff and other community members. Grow Your Own offers them financial support as they complete teacher preparation programs in exchange for the candidates returning to teach in their communities upon completion of the program.
Grow Your own Resources
Course Articulation Agreements & 2+2 Partnerships
To increase teacher diversity, teacher preparation programs can partner with community colleges to create articulation agreements. Articulation agreements allows teacher candidates to begin coursework in local colleges and transfer to four-year programs where they will complete their education. Similarly, 2+2 programs offer access to teacher preparation courses at community colleges in rural communities. These initiatives help build the pipeline of placing teachers in hard-to-staff rural communities.
Benefits of 2+2 Programs
Less Student Debt
2+2 programs can significantly soften the blow of student debt from a 4-year university. By earning credits from a community college for your first two years, students can expect to graduate with fare less student debt.