Cadets in College: Top Majors for ROTC Students
Are you passionate about the ROTC? Find the best majors for ROTC students and learn how each major can benefit your military career after graduation.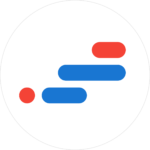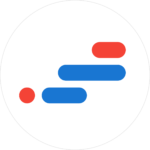 If you have an interest in the military, you probably know about the ROTC. The Reserve Officers' Training Corps (ROTC) has been helping high school and college students explore the U.S. military since 1916. With over one million cadets passing through the program since its creation, it's safe to say the ROTC can be hugely beneficial to students who have an interest in serving their country. And with more than 1,700 colleges offering ROTC programs, there's no shortage of options available
If your heart is set on a military career and you already know you'll be part of your college's ROTC, you're probably wondering where you should focus your studies. While there is no specific major that readies you for work in the military, certain majors can help you gain skills and knowledge that will be extremely valuable in the military. Discover which undergraduate majors are best suited for a career in the military, learn how different degrees can benefit your branch, and get information on scholarships for ROTC students.
Getting to Know the ROTC: Branch Breakdown
Though there are three different branches of ROTC available, not all of them are offered at every school. This means that the ROTC program you join may depend heavily on which ones your school offers. Additionally, understanding the differences and similarities among the branches will help you make an informed decision. Here's what you should know about each branch of the ROTC.
Army
With more than 1,100 campus locations spread throughout the United States, finding a school with an active Army ROTC program should be easy. The basic AROTC program focuses on core topics like:
Army Leadership
Army Customs and Traditions
Military Operations and Tactics
Goal Setting and Accomplishment
Health and Physical Fitness
Combat Survival
Principles of War
Depending on the type of scholarship you accept, plan for between 3-8 years of active-duty service after graduating. Some of the job pathways up for consideration include infantry, medical corps, civil affairs, and military intelligence.
Navy & Marines
The Navy ROTC program maintains 63 units at 77 colleges and universities, but more than 160 institutions participate in the program. If your school doesn't have a host unit, you may be able to find a college with an enrollment agreement from another school.
Topics covered as part of the Navy ROTC training program include:
Introduction to Naval Science
Sea Power and Maritime Affairs
Ships Engineering Systems
Fundamentals of Maneuver Warfare
Naval Operations
Leadership and Ethics
Organization and Management
Length of service obligation is 3-12 years and depends on the type of scholarship you receive and the degree level you seek. Common career paths include nursing, explosive ordinance disposal, and submarine operations.
Air Force
As of 2021, the AFROTC maintains 145 detachments at over 1,100 higher education schools throughout the country. Programs are still competitive, though, and require thoughtful applications. Classes within the General Military Course include:
Foundations of the Air Force
The Evolution of Aerospace Studies
Leadership Studies
National Security Studies and Preparation for Active Duty
International Security
Jobs available to you after graduating include aircraft maintenance, piloting, tactical air control, battle management, or cyberspace operations. Plan to provide 4-10 years of active service depending on the type of scholarship you accept.
Top 10 College Majors for ROTC Students
While any major can lead to a fulfilling military career, certain subjects are especially fitting. Some ROTC branches also require you to complete a degree from an approved list, especially if you receive a scholarship. Below are ten degrees especially well-suited for a future in the military.
Criminal Justice
Criminal justice plays a massive role in each of the armed forces and leads to a variety of important jobs. By studying topics such as forensics investigation, psychology of criminality, and crime prevention strategies, graduates receive the training needed for countless military jobs. Military police work to maintain order on armed forces bases, while special agents investigate crimes involving military members as either victims or perpetrators. After leaving the military, you can also find work in federal branches of the government like the Department of Defense or the Department of Homeland Security.
Majoring in criminal justice as an undergrad means you'll have knowledge and understanding of a topic that'll transition seamlessly to a career in the military. Most colleges and universities offer a criminal justice or related major and online criminal justice degree programs also exist, giving busy students a more flexible option.
Engineering
Considered a highly desired major by the military, completing an engineering degree can lead to fascinating jobs with significant salaries. Engineering covers a vast array of topics and disciplines, making it easy to find one that suits your interests and talents. Options pairing well with a military career include aeronautical engineering, bioenvironmental engineering, mechanical engineering, and nuclear engineering. After gaining experience as an engineer, you can qualify for managerial positions paying even higher salaries and allowing for more responsibility.
Computer Science
As the armed forces continue to modernize, possessing a computer science degree puts you in good stead for many different military jobs. Whether working as a computer programmer for the Air Force or providing operations research analysis for the Navy, each branch needs computer science graduates to bring new ideas and technologies to the forefront to help them continue improving from the inside out. Computer science also plays an incredibly important role in combating cybersecurity attacks from foreign entities, making you an in-demand graduate.
Nursing
Myriad nursing jobs exist within the military, providing graduates of these programs an array of careers to pursue after graduating and gaining licensure. If you want to work on the frontlines, positions for critical care nurses and travel nurses abound. Conversely, those looking for steadier positions on armed forces bases can pursue positions as public health nurses or family nurse practitioners. Whether pursuing an associate degree in nursing as a first step into the field or getting your doctorate, nursing degrees are always in demand by the military.
Education
Completing an education degree provides the skills and qualifications needed to teach both traditional and adult students within the military. Your job may revolve around providing career and technical education for active-duty members transitioning to civilian life or acting as a drill instructor for recruits. Many military bases also provide education for the children of service members, creating opportunities in more traditional teaching roles. If you have a thirst for adventure, you can even become a teacher on an overseas base.
Education degrees are popular and offered at most public colleges and universities. Students can also find a variety of online education and teaching degree programs that offer added flexibility.
Cybersecurity
The FBI reported an increase of a jaw-dropping 300% in cybercrimes during the pandemic. Cybercriminals work around the clock to break into networks and infrastructures within the military that hold national secrets, combat procedures, and other sensitive documents. A cybersecurity degree helps you understand defensive and offensive strategies for fending off and responding to cyberattacks. Common courses include advanced ethical hacking, incident response and malware analysis, and cyber law and policy.
An increasingly popular major, cybersecurity programs can be found at most colleges today. Because of the nature of the coursework, students can also find a number of online cybersecurity degree programs that can fit into their busy schedules.
Business
As one of the most versatile degrees available, a bachelor's degree in business puts you in good stead for countless jobs in all branches of the military. After graduating from a business program, you could work as a business operations and management analyst, a purchasing manager, human resources manager, or any number of roles that depend on sound knowledge of business principles. Classes usually include principles of management, business organizational behavior, and business administration ethics.
Social Work
Completing a social work degree provides the training and credentials needed to support members of the military and their families during critical times. While you'll need a master's degree to provide mental healthcare, a bachelor's degree allows you to connect clients with meaningful military and civilian services, including healthcare, support groups, and educational resources. You may also help those transitioning back into civilian life gather helpful resources to get them started successfully.
Social work in another popular major that you can find offered at the majority of four-year colleges. Online social work programs also exist but may require some type of in-person experience.
Psychology
Working as a military psychologist allows you to help military personnel work through difficult experiences during their time in the service. Whether addressing a military spouse's emotional and mental stress while their partner is away on duty or supporting returned combat members as they work through PTSD symptoms, these roles provide critical services. You'll need a doctorate to work as a licensed military psychologist, but plenty of support roles also exist that require only bachelor's and master's degree credentials.
The most popular undergraduate major, psychology programs are offered at nearly every four-year college. Students looking for added flexibility can also find an array of online psychology degree programs so they can study at their own pace.
Information Technology
Another versatile career path, information technology allows you to compete for many jobs both while in the military and after returning to civilian life. Positions include military intelligence systems manager, computer and detection systems repairperson, cryptologic linguist, and geospatial intelligence imagery analyst. Classes typically include computer organization and platform technologies, web systems and technologies, and software engineering and management.
5 Major Benefits of Joining the ROTC
Joining the ROTC provides benefits both while you're in college and long after you graduate. If you're on the fence about joining – or simply don't know much about what the program offers – consider these significant benefits.
Scholarship potential
Both high school and college students can apply for scholarships specifically designated for ROTC cadets, making it a great way to save money on higher education costs. Most scholarships last between 2-4 years and provide substantial support for tuition, fees, books, and other associated costs. Even if you don't plan to pursue an Active Duty military post, some states provide awards for those going into the Reserves.
Leadership development
While learning about your chosen academic subject and building skills in the discipline, your concurrent ROTC training also helps build leadership qualities. Cadets experience situations where they learn how to lead small and large groups of people alike with emphasis on organizing others by their skills and creating cohesive teams. ROTC cadets also organize volunteer programs in their communities while enrolled, building both leadership skills and real-world experience.
Unique resume addition
While many students participate in internships or volunteer experiences while in college, only a select few can list ROTC experience on their resumes. Employers and hiring managers familiar with the rigors of this program will immediately recognize you as a driven, disciplined candidate used to working hard while serving others. Many ROTC experiences also allow you to build skills that future employers find desirable in job candidates.
Self-esteem building
Joining the ROTC helps students build stronger senses of personal worth and value by putting them in situations where they must stretch themselves and rely on their skills and knowledge, which increases confidence and self-esteem. When students achieve feats they once thought themselves incapable of, they learn to trust their abilities and become willing to take more chances and risks in other parts of their lives.
Varied job prospects
Whether you join the Army, Navy, or Air Force ROTC, participating in these programs sets you up for many different military and civilian roles after you graduate. The Army alone has 17 branches to choose from, ranging from military intelligence and finance to air defense artillery and medical service. After finishing your required service commitment, your experience in both the ROTC and the military helps you stand out when you seek work as a civilian.
Paying for Your Program: How ROTC Scholarships Work
While there are tons of reasons to join the ROTC, one of the major ones is the incredible scholarship opportunities available to you. Scholarships last up to four years, some provide stipends and allowances, and requirements and benefits vary by branch. Below is an overview of what's available in ROTC scholarships for paying for your program.
4-Year Scholarships
All three ROTC branches offer four-year scholarships. Both the Army and Navy/Marine Corps provide four-year awards covering full tuition, some fees, and a book allowance. The Army also provides a monthly stipend while the Navy/Marines offer a subsistence allowance. The Air Force offers three different 3-4 year awards covering a variety of educational costs.
If you plan to pursue this type of scholarship, expect to commit to between 4-8 years of service, depending on the branch. Application requirements vary but typically include being a U.S. citizen between the ages of 17-26, possessing a minimum 2.5 high school GPA, passing a physical fitness test, and meeting minimum ACT/SAT score requirements.
The Navy requires you to select an approved college major, while the Marine Corps also includes the Armed Forces Qualification Test that you must pass. Deadlines vary, so check with a recruiting officer for specifics.
3-Year Scholarships
You can apply for three-year awards with all of the ROTC branches, and each sets unique requirements. The Army provides full tuition, a book allowance, and a stipend in exchange for a four-year commitment of active service. Applicants must be 17-26 years old, maintain a 2.5 or higher GPA, and score a 920/19 on the SAT/ACT. They must also pass the Army Physical Fitness Test.
The Navy provides a three-year scholarship offering full tuition, partial fee payments, a book stipend, subsistence allowance, and uniforms. Applicants should have at least 30 credits on their transcript and plan to serve five years of active duty. They must also pick an approved major and pass standardized tests.
The Type 2 scholarship offered by the Air Force provides up to $18,000 per year in tuition along with a book stipend and fee payments. This scholarship requires a four-year active-duty service commitment along with participation in summer training. Application requirements include 3.0 or higher GPA, physical fitness assessment, and 1180/26 scores on SAT/ACT.
2-Year Scholarships
The two-year scholarship offered by the Army provides full tuition and fees, a monthly stipend, and a book allowance for students entering their junior year of studies. This award requires four years of full-time, active-duty service and the same application requirements as the three- and four-year scholarships.
The Navy's two-year scholarship includes full tuition and partial fees, a monthly stipend, uniforms, and a $750 book allowance in exchange for at least five years of service. The application requirements are the same as those set forth for the three- and four-year awards.
The Air Force does not currently provide a two-year scholarship.
ROTC Student Resources
This article in the University of Portland's student newspaper, The Beacon, highlights what you can expect if you join ROTC as a college student.
With more than 1,100 participating colleges and universities, you can easily find AFROTC opportunities across the country. On the AFROTC website, you can find information for high school and college students, parents and mentors, and those already enlisted.
After completing the AROTC program in college, you can join the Army as an officer and take on many fascinating and exciting military roles. The AROTC website provides information on how to get started.
This interactive website provides all the information you need to decide if the NROTC fits with your goals for college and beyond.
As one of the biggest and best ROTC programs in the nation, Virginia Tech offers plenty of support and opportunities for involvement both on campus and off.