What Can You Do with a Degree in Homeland Security?
From working to prevent terrorist attacks and strategizing emergency responses to controlling infectious disease and fighting cybercrime, a career in homeland security encompasses a wide range of occupations focused on protecting our country. With this field growing faster than ever, let's find out what you can do with a homeland security degree.
Sponsored
publicservicedegrees.org is supported in part by advertisements. Featured programs and school matching are for institutions that compensate us. This compensation will never influence our school rankings, in-depth guidebooks, or any other information or resources published on this site.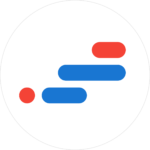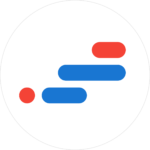 No matter what role they serve, professionals who work for the Department of Homeland Security (DHS) are dedicated to keeping the U.S. secure from outside threats. To put this into perspective, the DHS reports that, on a daily basis, they screen more than two million passengers for commercial aircrafts, inspect more than 47,000 mass shipping containers, seize around 11,500 pounds of narcotics at ports of entry, and manage nearly 3,500 commercial vessel transits with its Marine Transportation System. This is only a small piece of what these professionals do and the U.S. needs more trained individuals to continue to carry out these important defense and safety processes.
Job opportunities don't end at the DHS, either, and a degree in homeland security can prepare you for a multitude of roles beyond those specifically with the DHS. Available jobs range from police officers and firefighters to emergency management directors and forensic science technicians. Professionals who work in these areas can have many different career aspirations and educational backgrounds, as well. While a degree in homeland security is not the only educational track you can follow to get into security and defense work, these programs prepare you for careers in government agencies and public service at the local, state, and federal levels, depending on your interests and career aspirations.
What Is Homeland Security?
The Department of Homeland Security consists of the Coast Guard, Immigration Services, FEMA, the Secret Service, and TSA. These departments are designed to prevent terrorism and enhance security, especially at the U.S. borders and ports of entry. Each department employs trained individuals who understand how to enforce and administer U.S. laws, including those pertaining to immigration. There is also a heavy cybersecurity component in homeland security practices and DHS's Cybersecurity and Infrastructure Security Agency helps defend the country from cyber attacks. Homeland security professionals also work in a variety of roles and departments that prepare the country for natural and manmade disasters and ensure that recovery plans are feasible and in place.
What Jobs Can You Get with a Degree in Homeland Security?
Not everyone with a degree in homeland security works for the DHS. Many professionals with these degrees secure employment in areas like law enforcement as police officers or detectives, cybersecurity, and emergency management. Let's take a closer look at some of the more popular jobs for professionals with degrees in homeland security.
Homeland Security Careers & Salary Potential
| Job Title | Job Description | Median Salary |
| --- | --- | --- |
| Police and Detectives | These professionals collect evidence from crime scenes, respond to emergency and non-emergency calls, and patrol neighborhoods. They also arrest suspects, interview victims, and write detailed reports on a daily basis. | $63,380 |
| Security Guards & Gaming Surveillance Officers | Security guards and gaming surveillance officers, depending on the role, secure building access for visitors and employees, conduct security checks, read reports, monitor alarms and security cameras, and enforce laws to protect their employer's property. | $38,640 |
| Gaming Service Workers | These professionals often work in gambling establishments, including horse racetracks and casinos. They enforce safety rules and monitor customers for violations of gambling regulations or company policies. | $38,640 |
| Information Security Analysts | These analysts work in cybersecurity using technology to protect an organization's computer networks and online information. They monitor online activity for security breaches and investigate violations when they occur. | $98,350 |
| Transportation Security Screeners | These security screeners work in airports and other transportation hubs to ensure the safety of passengers and cargo. They use x-ray machines, hand wands, and other basic security equipment to ensure that passengers and baggage meet state and federal regulations for travel. | $40,960 |
| Firefighters | Firefighters extinguish fires, administer first-aid, drive firetrucks and emergency vehicles, and conduct fire safety and physical fitness training. | $50,010 |
| Emergency Management Directors | Directors help develop procedures in response to natural disasters and manmade emergencies. They work with public safety officials and government bodies to protect the population and minimize risk. | $74,420 |
| Transit and Railroad Police | These specialized officers protect passengers, employees, and property in-transit and on rail systems. They often need to prepare reports, investigate activities surrounding train operations, and apprehend thieves or trespassers as needed. | $71,280 |
| CIA Officer | These officers carry out a wide variety of job duties depending on their location and training. They often focus on using foreign intelligence to help the government make informed decisions about national safety. | $59,426 |
| Fish and Game Wardens | These professionals are employed by the state to perform a variety of deputies, including enforcing boating, hunting, and fishing laws. | $58,570 |
Where Can You Work with a Degree in Homeland Security?
There are a variety of exciting careers available in homeland security. Many of them require some kind of specialized on-the-job training, but a degree in this field positions you for work in several essential sectors, including the ones listed below.
Emergency & Crisis Management and Response
It's essential for professionals in emergency and crisis management and response to prepare for disasters with carefully calculated response and recovery plans. The DHS has federal programs, such as the Federal Emergency Management Agency (FEMA), that are designed to do these kinds of responses and recovery efforts. Professionals with homeland security degrees and disaster response training can also work in state, regional, national, and international disaster response teams.
Law Enforcement & Prevention
The Office for State and Local Law Enforcement in the DHS coordinates with state, local, tribal, territorial, and campus law enforcement agencies across the U.S. These professionals help enforce necessary laws on a daily basis and coordinate responses to various types of emergencies and dangerous scenarios. These departments need both professionals who can act as department liaisons between law enforcement groups as well as on-the-ground individuals to carry out daily tasks.
Transportation, Travel Safety, & Immigration
Immigration and border control is one of the top priorities of today's DHS. This sector requires a lot of hands-on personnel, from cybersecurity specialists to maintaining physical posts at the country's borders. Additionally, professionals in this area may be involved in monitoring, policing, and screening transportation in and out of the country, as well as domestic travel. Homeland security degree-holders can find employment in many different roles in the sector, from positions with the TSA and Customs and Border Protection to the Secret Service or the DHS Immigration Services.
Education
Professionals with a background in instruction or teaching, coupled with specialized training and a degree in homeland security, can find positions in education-related roles with the DHS. The government runs the Federal Law Enforcement Training Center which offers career-long training for law enforcement professionals. Additional operational and support components of DHS employ instructors and other experienced professionals to provide training and continuing education services for DHS personnel.
Law & Policy
All of the operational and support components of the DHS follow government-implemented guidelines, regulations, and laws that need frequent updates or revisions and they rely on professionals with a background in law and policy to make these updates. Homeland security degree-holders with expertise or training in federal law, state law, or policy analysis can find employment in a variety of posts inside the DHS.
Science and Technology
Professionals who work in the Science and Technology sector of the DHS work doing research and development. These professionals help develop the essential technologies and tools that the DHS needs to carry out any number of its responsibilities. These professionals may work in outside industries, as well, since this specialized knowledge is useful for large companies, engineering agencies, and more. Science and technology specialists can also find external employment in academia, working with the next generation of research and development professionals.
Management, Administrative Support, & Human Resources
Professionals with training in homeland security can find themselves working in human resources positions and personnel management roles within DHS. Some of the human resources-related operations that take place at the DHS include veterans' employment, workers compensation, volunteer community service, traumatic incident management programs, personnel recruitment and retention, employee furlough, and more. Careers in this area may be an excellent fit for homeland security degree-holders if you have an interest in personnel management, human resources, workers' rights, accounting and payroll, and more.
Earning Your Homeland Security Degree
There are a variety of programs that allow learners to develop the expertise they need to work at the DHS. Colleges and universities can offer students appropriate training for careers in the field, even if the degree title itself does not include "homeland security." While there are no guarantees of a job or career with the DHS because you possess a particular degree, these programs listed below can get you on the right path.
Homeland Security
With increased security precautions developed and enforced after the terrorist attacks on the U.S. on September 11th, 2001, the DHS offers a wide variety of careers for professionals with training in homeland security, cybersecurity, and more. Available jobs include a variety of roles in which they protect citizens from terrorist attacks from abroad and domestically. Additionally, these professionals can work in Border Protection, U.S. Customs, immigration enforcement, the Secret Service, TSA, and more.
Public Service and Public Policy
Earning a degree in this area prepares students for work in political positions, nonprofits, and businesses. Additionally, training in public service and public policy positions graduates for work in homeland security. Students in these programs are equipped with many valuable skills and specialized knowledge regarding public service ethics, global supply chains, global marketing, business law and ethics, organization and management leadership, and international economics.
Public Administration
Professionals with a background in public administration typically move on to roles in government agencies, nonprofit organizations, and private businesses. With this training, graduates develop high-level communication and public speaking skills. They also obtain critical-thinking and analytical skills that are widely valued in homeland security careers and jobs with the DHS. To get more public administration education and career info, check out page on public administration degrees.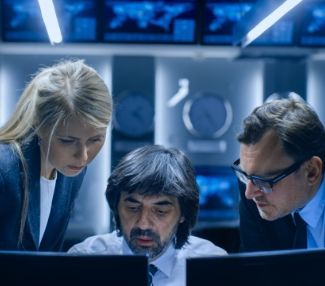 Where Can You Earn a Homeland Security Degree?
Students can pursue a homeland security degree at the associate, bachelor's, master's, and doctoral level. Sometimes these programs have different titles, such as a master's degree in criminal justice with a concentration in homeland security or a PhD in engineering with a concentration in security. Regardless, learners can find homeland security degrees and closely related programs at many two-year and four-year schools.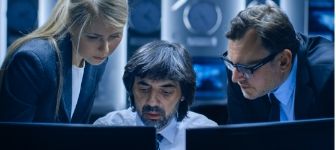 Can You Earn a Homeland Security Degree Online?
Students interested in pursuing a homeland security degree can find many programs available online. It's possible to take all required courses entirely online or in a hybrid format. Many students enjoy pursuing degrees online, as it can be a more cost-effective alternative to traditional programs. Online classes also offer learners increased flexibility. These degree-seekers can often enroll as part- or full-time learners to accommodate their busy schedules. For more information regarding online degree programs in this area, check out our page on pursing a degree in homeland security online.
What Skills Will You Learn with a Degree in Homeland Security?
Critical thinking & risk assessment: Students in these programs often receive formal training in risk assessment, especially for emergency situations. Depending on the program, learners evaluate case studies to understand the process of developing emergency response initiatives.
Research skills & gathering information: Homeland security professionals in areas such as cybersecurity, science and technology, and education develop excellent research skills in the social sciences, hard sciences, and sociology.
Teamwork: Homeland security professionals and those working in related areas rarely work entirely alone. These degree programs help students develop essential teamwork skills, including instruction in effective group communication.
Technology skills: Many roles today require professionals to be technology proficient. Homeland security degree programs ensure that their students meet at least the basic technology demands by the time they graduate.
Understanding of government policies & laws: Since many jobs in homeland security and related fields relate to or depend so heavily upon local, state, or federal laws, degree-seekers in these programs develop a strong foundational understanding of government policies and laws.
Leadership: Many homeland security degree programs help pupils develop essential leadership and management skills that are needed at all levels, including entry-level jobs.
Attention to detail: These students develop a strong attention to detail, especially for those working in criminal investigation or forensics areas of the field.
Strategic planning: Homeland security students must also learn to be thoughtful with time and resources, especially when trying to complete projects with government funding.
Crisis communication: Many homeland security degree programs help their students develop strong communication skills during moments of crisis. Many jobs in the field demand quick action in leadership during natural disasters and manmade emergencies.
Emergency management: Emergency management skills are among the top characteristics of successful professionals working in homeland security, especially those in leadership and management roles. While on-the-job training is essential for understanding each position, many jobs in this field require at least foundational emergency management skills.
Homeland Security Job Resources
Careers in Government:This site allows users to post their resumes so they can be found by job recruiters. Additionally, users can search for open careers in government or related positions.
CareerOnestop.org:This site offers useful links to job finding resources and allows users to search for potential careers based on their interests.
Department of Homeland Security:The DHS website connects users to the latest news related to the department, as well as links to information on academic engagement, immigration services, civil rights and civil liberties, cybersecurity, homeland security careers, and more.
DHS is Hiring: Department of Homeland Security Careers:This site contains job postings for openings at the DHS, including positions in law enforcement, travel security, emergency management, and more. The page also links to upcoming recruitment opportunities, recruitment webinars, and veteran opportunities.
Homeland Security Digital Library:This site serves as a helpful research tool. Students and professionals can find relevant media online concerning all the essential topics in homeland security.
International Association of Crime Analysts:Formed in 1990, IACA is a professional organization that helps crime analysts further develop their skills and expand their career network.
International Association of Emergency Managers:This professional organization, with over 6,000 members worldwide, is a nonprofit that strives to support its members with the latest information in the field and networking and professional development opportunities.
OnetOnline.org:Students and professionals can use this site to locate occupations and background information based on their skills and interests.
USAjobs.gov:This is the U.S. government's job posting site. Users can explore employment opportunities and learn how to submit a federal application for employment.
Women in Federal Law Enforcement:WIFLE is a membership organization that works to promote and support women in law enforcement positions at the federal level. Members can gain access to exclusive online resources, networking opportunities, and more.