10 Colleges Making a Social Impact
Turn your passion into action by earning your degree from a college that cares about social causes as much as you do. From dedicated courses and campus organizations to access to education and affordability, learn which colleges are doing their best to make a positive social impact.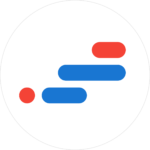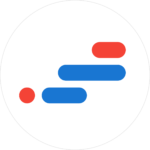 When it comes to applying to colleges, more and more U.S. students are considering factors beyond the academics, sports, and location. Students want to attend a school they can feel good about, one that invests in its community, supports environmental sustainability, and, above all, makes a positive social impact. The Higher Education Research Institute's (HERI) 2016 Freshman Survey found that students placed a greater importance on social values than at nearly any other time in the survey's past 51 years. As a result, universities are creating programs, campus organizations, departments, and even entire majors and minors focused on issues related to social impact.
If you're one of the social impact-minded college students described in the HERI survey, the schools in this guide might have just what you're looking for. From finding a school with adequate diversity and access to financial aid to exploring campuses with dedicated social organizations and community outreach programs, keep reading to see who's on our list of top colleges making a social impact in 2020.
How Do We Measure a College's Social Impact?
Social impact matters to colleges and universities, with each approaching the issue from its own unique viewpoint and employing its own policies and programs to achieve certain goals. But how do we decide if the actions taken by these institutions are impacting the world in a positive way? Below are 10 factors you can use to help determine how a school measures up in making the world a better place.
Top Colleges Making a Social Impact
In all fields and in all endeavors, there are leaders and there are followers. This is certainly true when it comes to colleges and the social impact of their activities. We've surveyed postsecondary institutions throughout the U.S. to discover which ones are leading the way in creating positive social change. Below are 10 schools that make the list, each offering programs and policies covering all or most of the factors listed above. We've highlighted those programs in which each school excels.
5 Ways You Can Make a Social Impact as a Student
Through the policies and programs described above, colleges and universities are affecting social change on their campuses, in their surrounding communities, and beyond. As a student, you'll still need to take the initiative when it comes to creating your own positive social impact. Here a just a few of the things you can do: