Volunteering with Veterans
From preparing meals and organizing events to providing legal services, explore volunteer opportunities with veterans, gain expert insight, and learn how and where you can start making a difference.Educate yourself on the issue, explore options for getting involved, and become a human rights advocate.
Last Updated: 08/14/2020
Sponsored
publicservicedegrees.org is supported in part by advertisements. Featured programs and school matching are for institutions that compensate us. This compensation will never influence our school rankings, in-depth guidebooks, or any other information or resources published on this site.
Meet the Expert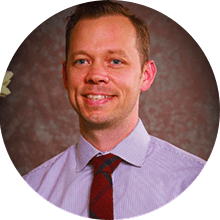 Matt Thompson
Director of Psychological Health
As a teenager, Sean Walsh was often in trouble with the law. Entrenched in alcoholism, substance abuse, and depression, Sean needed a change. He found it through his faith and his knowledge of construction. Opening Walcraft Cabinetry served not only as his saving grace, but as a beacon to others with a history of incarceration. Today Sean is the leader of Walsh Built Homes and Walcraft Cabinetry, two companies that are now known for providing much-needed second chances to those who seek out a better life.
Do you want to show your appreciation to the veterans of our country? If your answer is yes, there's no better way than offering your time and energy as a volunteer. In 2019 alone, more than 61,000 volunteers gave over nine million hours of their time to support veterans. And while this is certainly an excellent figure, 90% of Americans say they'd like to volunteer, but don't know where to start.
Making a difference in the lives of veterans doesn't have to be challenging if you know where to look. While it may seem like you need certain skills or training to work with the veteran population, there are numerous opportunities to volunteer with veterans for students, young adults, working professionals, and the average citizen without specialized training. In this guide, we offer a detailed look at some of the most impactful and accessible volunteer opportunities working with veterans today. We also offer expert insight and information for those of you who might want to pursue a full-time career in support of veterans, but aren't sure how.
Facts About Military Veterans in America
Why Volunteer with Veterans?
Volunteering with veterans is a thoughtful and productive way to show your appreciation for them. Many organizations and facilities today need the help of volunteers to keep providing their services and meeting the demands of vets across the U.S. From veterans' hospitals and nursing homes to clinics and private practices, care facilities and support services are always looking for help. Below are just some of reasons we need more volunteers to help our veterans.
The Need for Volunteers
Organizations need individuals to volunteer their time, especially those who are willing to help carry out and arrange day-to-day necessities for vets. Even if you feel like you have no qualified skills to be a part of this work, please reconsider. You have something to offer.
Many organizations who provide support services for veterans are simply spread too thin. There's almost always something you can help with.
Volunteers with specialized training, from social workers to psychologists, can make themselves available to provide in-demand and impactful services that not every volunteer can offer.
This work can be a big undertaking and requires manpower to make it happen. Unfortunately, there often isn't enough funding to pay workers for their time and volunteers need to fill these gaps.
Support services are needed for injured and sick veterans, but there's also a demand for more socially based support for older vets. Volunteers are needed to help improve end-of-life care in a variety of roles, including spending leisure time with vets or providing bedside support.
Veterans need help transitioning back to civilian life, and volunteers have proven to be very helpful in this process.
There are many formal programs to help veterans handle overlooked day-to-day activities in civilian life. Volunteers can do many things, including helping vets with financial planning, enrolling in classes, finding engaging social activities, and more.
The Desire to Make a Difference
Whether it's your desire to work with a particular group in the veteran population or expand your worldview, opportunities to volunteer with vets help you explore your own interests while helping others.
Many volunteers see these opportunities to use their own passions to help support vets in times of need. For example, volunteers with animals have found ways to bring joy to vets in hospitals and care facilities by scheduling pet visitations orchestrated by social workers, psychologists, and hospital programs. Others have been able to take vets on fishing trips so they can enjoy the outdoors, learn a new skill, or share in a hobby with someone else who is passionate about it. Whatever your desire may be, there are usually mutually beneficial ways to put them to use by volunteering with veterans.
Volunteer Opportunities with Veterans
Opportunities are available for everyone, from those who can only spare a few hours a month to those who wish to pursue a full-time career in the service of veterans. Volunteers of all talents and backgrounds are needed across the U.S. Sometimes your professional experience can be very valuable to these organizations, particularly if you're a medical or legal professional or work in construction, mental health counseling, or the arts. Let's a closer look at some of the specific tasks that volunteers encounter while offering their time to support vets.
Providing Transportation
There are various organizations that help provide transportation for veterans to and from necessary appointments, doctors' offices, and more. The Department of Veterans Affairs provides transportation to VA facilities and other authorized locations with their Volunteer Transportation Network (VTN). They often need volunteers to drive, whether in their privately-owned vehicle or a government vehicle. The service also provides transportation for veterans and their families. Prospective drivers can contact the VTN or Disabled American Veterans (DAV) to get more information and even participate in a ride-along to see firsthand what this position is like. These volunteers must pass a physical examination by a VA health provider, possess a valid state driver's license, and meet several other criteria that prove they're safe and responsible drivers.
DAV is a nonprofit charity that assists veterans and their families with transportation to medical appointments and help with benefit claims. In addition to offering more than 600,000 rides for veterans each year, the DAV helps veterans receive $21,000,000 in earned benefits in 2019. You can learn about volunteer opportunities, including driving positions, here.
Provided by the U.S. Department of Veterans Affairs, the VTN uses volunteer drivers to transport veterans to VA facilities, doctor's appointments, and more. Interested individuals can use this link to volunteer in their state to drive to specific locations or submit donations to support this service.
This organization provides injured, ill, wounded veterans, active duty service members, and their families with free ground transportation to clinics and appointments. They may also be able to provide commercial airline tickets, bus and train tickets, or gas cards.
Organizing Events
Both small and large organizations that support veterans need hands on deck to make sure that their services reach those in need. One of the most important ways you can get involved with an organization is by contributing to their organization of events, including tasks such as financial planning, coordinating volunteers, arranging logistics, and more. Many organizations have full-time individuals who handle some of the larger planning responsibilities. These workers, however, need responsible and organized volunteers to take some of the weight off of their shoulders. This keeps organizations from getting spread too thin and ultimately offering more supportive services to veterans and their families.
One of the highest rated nonprofits in the country, this organization typically groups volunteers into two groups: in-person "angel volunteers" and virtual teams. Those volunteers who are on-the-ground need to handle many responsibilities, including distributing groceries to veterans, arranging visits to meet veteran patients in hospitals, and more. These individuals may also be volunteering their time to coordinate and organize events for the organization.
The NCHV offers Stand Down events which are community-based, grassroots intervention programs to help homeless veterans. They offer 1 to 3-day long opportunities in a single location for veterans to access community resources and receive clothing, medical assistance, food, legal and mental health support, job counseling, job referrals, and companionship. Stand Down events need volunteers to organize these gatherings, which can take up to a year or more to plan.
This nonprofit organization raises and provides service dogs for veterans that can help them overcome physical or mental health challenges. VMF needs a wide variety of volunteers to help manage and take care of the service animals as well as fundraising, event planning, and team coordination. VMF provides excellent opportunities for volunteers skilled in event coordination and logistics.
Working Events
Whether a fundraising event or social gathering to provide camaraderie and companionship for vets, organizations need volunteers to help run the events they put together. These can be excellent opportunities for volunteers who can only offer a few hours of their time. Virtually every nonprofit organization that supports veterans needs volunteer workers in some capacity to make these events happen. Volunteers with special skills can find events where they would be especially valuable workers. For example, volunteers who are athletic or have a history of coaching or working with athletes can find a wide variety of veteran's competitions and sporting events.
This organization typically has about 600 veteran participants, coupled with their caregivers or spouses. In order to make these games happen, the organization needs about 3,000 volunteers every year.
The USO provides entertainment and other programs at more than 200 locations worldwide. These programs need approximately 30,000 volunteers every year to carry out their services. Volunteers complete a wide variety of tasks, including assembling care packages, distributing goods to remote parts of the world, and more. USO also needs entertainers and people to coordinate those events.
Habitat's Veterans Build program carries out special buildings projects to serve U.S. veterans. Volunteers can find both short- and long-term opportunities to get involved. These programs are especially suited for volunteers with construction experience.
Helping with Medical Needs
There are many ways for individuals with specialized training in the medical field to volunteer their time in support of veterans. Similarly, volunteers without medical training can also support veterans with medical needs in valuable ways. There are various well-known organizations that position volunteers with and without medical training to volunteer with PTSD veterans and other medical conditions. You can also contribute your time to help veterans and their communities by participating in mental health awareness campaigns. So even if you don't have medical training, there are ways for you to help veterans' communities around them learn more about mental health and empower them with the knowledge to support those in need.
VFW runs a mental wellness campaign that provides chances for people without medical training to get involved to change the narrative and stigma surrounding mental health in the U.S.
Credentialed mental health providers, as well as professionals trained in surgery and medicine, can find volunteer opportunities in their communities through the physician ambassador program. The organization needs volunteers in areas including emergency medicine, mental health, primary care, and cardiac care.
This organization strives to develop a national network of volunteers who are capable of responding to non-emergency mental health conditions. Since 2005, Give An Hour has focused on providing free mental health services to active duty service members, veterans, and their families.
Assisting with Legal Needs
When it comes to meeting the legal needs of veterans in the U.S., the sad reality is that they are often overlooked. There are many ways, however, for volunteers with legal and civil service training to help the veteran population. As explained in the September 2013 issue of The Federal Lawyer journal, eligible volunteers can serve at local walk-in veteran legal clinics, take on veterans appeals in court, represent veterans organizations in impact litigation, take on veterans appeals before the federal circuit, and provide general legal counsel for vets as needed.
The Veterans Consortium offers training opportunities for attorneys who wish to represent veterans and their dependents or survivors in the U.S. Court of Appeals for Veterans Claims (CAVC). In addition to providing such a valuable service for veterans, attorney volunteers gain valuable experience in appellate brief writing, oral arguments, and appellate litigation.
Volunteers with legal experience and attorneys can register to provide pro bono counsel on behalf of military families through this organization. They may also sign up to receive emails or calls from military attorneys who would like additional consultation, especially regarding state-specific legal issues that affect their services for veteran clients.
Since 1981, this organization has offered individual legal services for class action suits involving veterans, training and mentorship for volunteers who wish to help vets, and more. Its pro bono network works with a number of participating firms and corporate legal departments that provide volunteer lawyers who are qualified to handle veterans' cases.
Preparing Meals
You can find a wide variety of opportunities to volunteer with veterans, especially when it comes to preparing and delivering meals. With nearly two million veterans in the U.S. who struggle with food insecurity, there is a huge demand for help in these types of programs. Organizations often need volunteers to pack up food, toiletries, and other common grocery store items and deliver them to veterans and their families. Additionally, food services for hungry veterans also includes working with the homeless veteran population where sanitation is a major cause of disease and death. Food preparation and distribution efforts for homeless vets includes taking extra precautions, including distributing cleaning wipes and hand sanitizer at locations where vets can meet volunteers.
This organization partners with a variety of organizations to help provide food and shelter for veterans in need. They need volunteers to organize food and water donations from food manufacturers, bulk food suppliers, discount grocery stores, and more. They also need people to locate veterans on the streets to give them food and supplies and to deliver meals to veterans who are homebound.
NECHV serves meals at their center and makes food deliveries as needed. They serve approximately 400 meals to veterans a day and need daily volunteer participation.
Feeding America is a nonprofit with a new partnership with the U.S. Department of Veterans Affairs as of 2017. They need volunteers to offer on-site or mobile food assistance for veterans in several states, including Ohio, West Virginia, Kansas, South Carolina, Washington, Georgia, Florida, and Texas.
Visiting with Veterans
One of the most valuable things you can do for a veteran is to spend one-on-one time with them. There are many foundations and organizations that help volunteers locate and schedule meetings at hospitals, care facilities, and veterans' homes for these types of visitations. These opportunities are great for individuals who are considering a career path that directly supports veterans. Additionally, many veterans themselves benefit greatly from volunteering to visit with other veterans. Visits help volunteers develop a rapport and friendship with vets. For one-time visits, volunteers can be a conversation partner, help vets write letters, read to them, and more.
The organization has hospice care centers located in California, Kansas, Louisiana, Michigan, Missouri, Nevada, and Texas. The locations give volunteers the opportunity to visit with and assist patients and their families, including visitations with veterans.
Volunteers can find opportunities near them to visit veterans in care centers or at their homes to provide general support and camaraderie. This site features volunteer opportunities by state as well as descriptions of what they can help with.
This site provides a variety of volunteer opportunities around New York state. In addition to helping veterans and seniors with daily tasks, Volunteer! New York offers visitation opportunities.
Mentoring and Teaching
Many veterans choose to begin their college or professional studies, or return to school, after serving. This aspect of reacclimating to civilian life can be more difficult than it sounds. Volunteers can take advantage of a variety of organizations who provide teaching and tutoring services for vets free of charge. Volunteers with experience in teaching or expertise in particular academic subjects can volunteer their time as tutors to help ensure veterans are getting the support they need to do their best work.
This service utilizes volunteers to provide personalized tutoring for military veterans and high school students. Volunteers work with one or two students at a time and meet with them on a weekly basis using a virtual whiteboard.
This organization can help volunteers interested in teaching veterans in their area to connect with the right organizations. Interested volunteers can contact Veterans Inc. directly for location-specific information at [email protected].
This group helps veterans transition back into civilian life by getting them involved with youth sports. The organization teaches them how to become coaches, referees, and umpires for sporting events.
Working with Homeless Veterans
In addition to hands-on initiatives that help volunteers build homes for veterans, one of the ways that volunteers can help homeless veterans is through mentorship and coaching. Especially those who have experience building and running businesses, veterans can benefit from learning how to better position themselves for success and get back on their feet. There are also additional ways to work with vets, including supporting emergency shelters, fundraising, and volunteering in Stand Down programs.
Helping with Chores
Sometimes veterans are unable to take care of daily chores on their own. If you are an able-bodied individual or possess particular skills in areas such as carpentry or plumbing, there are opportunities for you to give back by completing even small tasks. In many cases, chores for veterans vary between yard work and weed removal to painting and appliance repair. You can find volunteer opportunities with veterans near you by taking advantage of a variety of volunteer postings, several of which we've included below. These sites allow you to search by location and view descriptions of the chores needed.
This nonprofit charity provides many volunteer opportunities to help veterans in your local community. Their site features a tasks board with volunteer opportunities ranging from yard work to camaraderie.
This organization provides military service veterans and their families with temporary overnight accommodations if they are obtaining treatment at a medical facility in or around Reno, Nevada. They need volunteers daily to take care of the grounds, clean rooms, and more.
This foundation builds homes where military personnel and their families can stay while someone in their family is in the hospital. These facilities typically have around 20 suites with private bedrooms and baths. Located in about a dozen states, Fisher Houses need volunteers to complete general housekeeping chores, organize drives for donations, and provide babysitting services.
Other Opportunities to Help
Careers Working with Veterans
Volunteering with veterans can also be a great way to explore future careers. Many people realize how much they enjoy working with veterans through their volunteer experience and choose to pursue a related career. Below are just some of the careers where you can make a lasting impact in the lives of veterans through professional work.
Social Work
Social workers play an extremely important role in supporting veterans today. These professionals can assist with so many vital aspects of daily life, including guidance on financial and housing challenges, marriage or family problems, substance abuse issues, grief, PTSD, depression, and more. Clinical social workers, a specialized area of the field, are trained to diagnose and treat behavioral, mental, and emotional issues among their patients, making them a vital part of the veteran support system.
Students typically need a bachelor's or master's degree, and sometimes supervised clinical experience, to pursue a career in social work. Depending on their specialty area, social workers can work in schools, nonprofit organizations, healthcare facilities, and more. For those interested in pursuing work as a clinical social worker, they must meet licensure requirements for their state. For more information on this career path, check out our guide to accredited online social work degree programs.
Psychology
Psychologists study human behavior and emotional, social, and cognitive processes. They typically work in-person with patients and help them explore their feelings, emotions, thoughts, and behaviors. Some colleges and universities today offer specialized psychology degrees, such as a Master of Arts in Psychology with a specialization in military psychology. Psychologists can also develop specialized counseling skills to work with patients who are homeless, suffering from physical injuries, or dealing with emotional challenges such as depression and PTSD. Depending on the position, these professionals typically need a master's degree or a doctoral degree in psychology. They also need a clinical practice license in their states. Many learners take advantage of online psychology master's programs to pursue work in this field.
Public Health
Professionals with degrees in public health can find employment in a wide variety of organizations and roles. They often work as directors of medical facilities, management policy advisors for governmental or nonprofit agencies, or public health engineers. Public health professionals can also obtain research positions in areas including mental health, vaccines, bioterrorism, infectious diseases, illnesses, and environmental health. Whatever the scenario, public health professionals can often find themselves in a position to support veterans and their families and the organizations or governmental bodies that directly affect them. Professionals in public health usually need a bachelor's or master's degree. You can learn more about earning your public health degree online here.
Volunteering with Veterans: Ask the Expert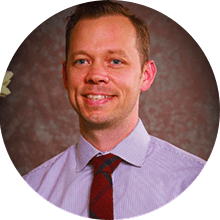 Matt Thompson
Matt Thompson is the Director of Psychological Health for the Tennessee Army National Guard. He is a veteran of the Navy, Army, and Tennessee Army National Guard and alumni of the Mission Continues and Wounded Warrior Project. Matt received a bachelor's in social work from Belmont University and a master's in social work from the University of South Carolina.
Q: For people who are interested in volunteering with veterans, what are a couple things they should know as they search for opportunities and try to get started? What's an easy way for high school and college students to get involved?
I suppose a first step to getting involved with veterans is to identify what it is you are wanting and willing to do. There are some sub-groups that have different needs which can present different opportunities for volunteers. If you're interested in volunteering with an older population, you might want to look into the TN State Veterans Home or the Veterans Administration. If you're interested in working with wounded veterans, you might want to look into organizations like The Wounded Warrior Project or The Boot Campaign (to list just two of what likely hundreds is of similarly focused organizations). If you're interested in working with homeless veterans you might want to look toward Operation Stand Down, Tennessee. If you're unsure of how to start volunteering I would definitely recommend looking into Needlink.org or hon.org. It's important to know if there is a need for what you would like to do as a volunteer.
Q: What are some organizations today that are doing some of the most urgent or impactful work when it comes to offering volunteer support for veterans? Is there specialized training needed beforehand, in this case?
Personally, I feel that some of the most impactful veteran agencies are those that assist veterans in meeting the immediate needs of the military-to-civilian transition. Transition from the military is one of the most difficult aspects of military service. Service members spend many of their final formative years learning a very specific way of being in the world that is not represented in the general civilian population. As such, the transition process not only poses logistical challenges, but feeling alien in society brings with it a significant risk for depression, anxiety, substance abuse, and many other comorbid health complaints. Organizations like Operation Stand Down, Tennessee and Wounded Warrior Project offer vital transition support services and facilitate connection to other veterans who have or are experiencing transition. Having a sense of community during this time can mean the difference between success and failure. No special training is needed to be a helping hand.
Q: As a veteran, can you share an anecdote from a time that you enjoyed working with volunteers or benefitting directly from some volunteer's time or support?
Honestly when I think of support, I think about the people that helped me get into and through college. I think of one person specifically, Linda Mullins, an administrator at Belmont University. Her actual job was to process my monthly attendance so that she could help me keep my GI Bill payments coming in. What she wound up doing was being my hero and helping me through some hard times. When there was a government shutdown in 2013 the government stopped paying out GI Bill stipends and tuition, I was dis-enrolled from all my classes in the middle of the semester and had no way to pay rent or bills. She saw it coming and before things got too out of hand, she was able to convince the university to forgive ALL of the student veterans' tuition during the shutdown AND persuaded the university to provide us with a cost of living allowance through the whole ordeal. She might not have been a volunteer, but in that moment, she was voluntarily saving our lives.
Q: For high school and college students who are interested in pursuing a career path in which they can directly help veterans (in social work, public health, psychology, etc.), do you have any advice for them? Do you feel like there's a shortage of professionals in one particular career path that's not meeting the demand for their services?
I'm a social worker, so I'm partial to the mission we do. The Veterans Administration and Department of Defense only recognize social work as being qualified to provide psychological health services to veterans and service members. Additionally, if you're interested in becoming a professional helper, social work is likely the most appropriate profession and offers a lot of diversity in what you can do and who you can do it with and for. Psychology is an interesting field if you're interested in working in a more medical setting, though I'm not confident you'll find many opportunities to experiment in volunteering in that area. I know there is a shortage of social workers in my specific field of practice, which is military social work. It's a bit of a leap to say you want to help people and to think that the military is the place to do that. There is a tremendous need for psychological health providers in the military in the form of social workers. Military social work is the front-line interceptor when it comes to helping service members engage with psychosocial stress, mental health maintenance and illness, and trauma.
Q: For those who might be interested in pursuing a career that's more closely tied with veterans and related support services, what's some useful advice?
If you're interested in helping or supporting veterans, one of the most important things you can do is find out what they need and when. In order to do that, talk to them, read their stories, learn the issues. Ask questions and challenge what you think you know. Get to know the people you want to serve. Otherwise, how can you hope to help without knowing their needs? Once you better understand how to help you can begin to identify who in your area can facilitate your goal. There are no shortage of agencies and organizations that work with veterans, you won't have to look long to find an opportunity.