You know you want to help, but you're not sure how. Maybe you've volunteered at a local food pantry and want to do more, or you've built houses abroad and want to make it a career. Both AmeriCorps and the Peace Corps give thousands of Americans the chance to give back in a more formal capacity. In addition to serving as vehicles for making a difference, they offer perks such as tuition for school, loan forgiveness, and free health care. Sound good? Before you dive in, it's important to look at each experience in detail, including the challenges you may face and the benefits you'll receive both during and after. Start with our AmeriCorps vs. Peace Corps quiz and see where it takes you.
Quiz: Which Corps is for You?
Choosing between AmeriCorps and Peace Corps can be tricky, and personal. For most people, deciding between the two comes down to their own unique goals, beliefs, and desired experiences. But there are other factors as well, such as where a person wants to go with their education or what they want to pursue as a career. Some of these factors will be more tangible and less intrinsic. Which makes the most sense for you?
Pick the place you'd like to work the most?
For how long do you want to serve?
Do you get homesick?
Are you looking for help to pay for school?
Would you rather work independently or be part of a team?
Do you have long-term volunteer experience??
Do you already have a bachelor's degree?
Besides making a difference, what are you looking for the most?
AmeriCorps & Peace Corps: Side-by-Side
AmeriCorps
Peace Corps
Annual volunteers
75,000
8,000
Where they serve
US cities
62 participating countries located in: Africa (46%), Latin America (17%), Eastern Europe and Central Asia (14%)
How they're assigned
Volunteer chooses and applies
Location recommended based on volunteer's interests and interview
How they help
Disaster Services, Economic Opportunity, Education, Environmental Services, Veterans & Military Families
Education (42%), Health (20%), Youth Development (12%)
Length of service
Three to 12 months
Two years after three months of training. However, extensions are possible.
Financial aid
Tuition award based on length of service and full-time or part-time commitment.
Student loan deferment and/or cancellation for certain loan types, such as Perkins.
Compensation
Modest monthly stipend based on cost of living in area served.
Monthly allowance for the volunteer to live in a manner similar to people in area served.
Eligibility
AmeriCorps State and National: Be at least 17 years of age, pass a national service criminal background check and have lawful immigration status, such as US Citizen, US National or Lawful Permanent Resident.AmeriCorps VISTA (Member): Be at least 18 years of age.

AmeriCorps VISTA (Leader): Be at least 18 years of age with one year of full-time prior service.

AmeriCorps NCCC (Corps Member): Be between 18 and 24 years of age and a US Citizen or Lawful Permanent Resident.

AmeriCorps NCCC (Team Leader): Be at least 18 years old, be a US citizen and have a valid US driver's license.
At least 18 years of age, US citizen and ready to leave in nine to 12 months.
AmeriCorps in Focus
Founded in 1993, AmeriCorps provides numerous volunteer opportunities to those who would like to promote civil engagement and improve the lives of people in the United States; one could think of the AmeriCorps as a domestic version of the Peace Corps. About 75,000 Americans participate each year. Opportunities include improving educational opportunities, helping those in poverty, community cleanup, building homes, and helping prepare for natural disasters. There are three primary programs that fall under the AmeriCorps organizational umbrella.
AmeriCorps Service Options
State & National
This is largest of the AmeriCorps programs. It provides grants to existing organizations that can improve local communities (including Native American tribes) and address nationwide challenges. Eligible organizations include agencies, faith-based organizations, community organizations, and schools. Most of these organizations will be connected to one or more of the six focus areas targeted by State and National. These include disaster services, economic opportunity, education, environmental stewardship, healthy futures, and veterans and military families.
VISTA
Volunteers in Service to America (VISTA) has been around since 1965 and helps individuals and families work their way out of poverty. The VISTA program is made up of three types of volunteers: Members, Leaders, and Summer Associates. Regardless of which type of volunteer an individual chooses to become, they will get to choose their location and take on one of the various modes of fighting poverty, including improving access to education, promoting volunteerism, eradicating homelessness, and reducing inequity. Volunteers will work a specific project in a community they will also live in for the duration of their service.
NCCC
The National Civilian Community Corps, or NCCC, is tailored for young adults who enjoy working with others. Open to women and men aged 18 to 24, the NCCC works to cultivate leadership. NCCC volunteers can choose between becoming a Corps Member or Team Leader and take on two types of volunteer work. First, there's Traditional Corps, which matches volunteers with organizations that need individuals to complete hands-on projects. In contrast, FEMA Corps volunteers will take on administrative roles, working under the Federal Emergency Management Agency to complete projects as they relate to disaster mitigation, response, preparedness, and rebuilding.
Segal AmeriCorps Education Award
In addition to a modest stipend to help support the cost of living during the volunteer period, AmeriCorps volunteers can win the Segal AmeriCorps Education Award. For more information about the details of this award, read on.
How much money can I get?
The precise monetary award will vary based on service terms, such as full-time, part-time, and summer term. The highest dollar amount for the education award will be equal to the highest Pell Grant award for the year in which the national service petition was approved. However, this amount can be reduced based on the service terms.
What are the award's limitations?
An individual may not earn more than the equivalent of two full-time education awards. However, even if an individual is ineligible for another education award, they may still be eligible to receive their cash stipend, student loan forbearance, and/or payment of accrued interest. If an AmeriCorps volunteer has to leave early, they may still receive a pro-rated award. However, they must still serve at least 15 percent of the assigned term and leaving must be for compelling personal reasons.
How can I use the award?
Award money can be used to pay education expenses that result from attendance at an eligible institution or to repay qualified student loans. An eligible institution is an undergraduate (including vocational) or graduate college or university that participates in the US Department of Education's Title VI student aid programs; this usually refers to federally backed forms of financial aid, such as Pell Grants, Perkins Loans, Stafford Loans, National Direct Loans, and Federal Consolidated Loans. Eligible institutions may also include courses, apprenticeships, and on-the-job training programs that have been approved under the Montgomery and Post 9/11 G.I. Bills.
Awards may be transferred, but the donor must:
Have been at least 55 years old on the day they began service;
Started the service term on or after October 1, 2009;
Transfer the award before it expires;
Have earned the award in an AmeriCorps State or National Program; and
Make sure the transfer request is received before the award expires.
Additionally, the recipient of the transferred award must:
Be the child, foster child, or grandchild of the person transferring the award;
Be a US Citizen, National, or Lawful Permanent Resident; and
Complete the award acceptance process.
Is the award money subject to income tax?
The IRS will consider the education award to be taxable income attributed to the year in which it is used. When awards are made, taxes are not withheld. To assist in the tax reporting responsibilities, award recipients will receive a 1099 MISC form if the award totals $600 or more.
AmeriCorps Match
The Segal AmeriCorps Education Award Matching Program encourages eligible educational institutions to recruit former AmeriCorps members to attend their school. In return, the student will receive certain cost of attendance benefits. An eligible institution is a school with students eligible for at least one type of federally backed form of financial aid. Eligible institutions aren't just colleges and universities, but vocational schools and other continuing education programs as well. This is yet another reason for young adults to consider joining AmeriCorps, as it can provide another means of paying for higher education.
Adler School of Professional Psychology
Alaska Pacific University
American University School of International Service
Antioch University Los Angeles
Antioch University New England
Antioch University Santa Barbara
Antioch University Seattle
Arkansas State University
Asnuntuck Community College
Augsburg College
First
2
3
4
5
6
7
8
9
10
11
12
13
14
15
16
17
18
19
20
21
Last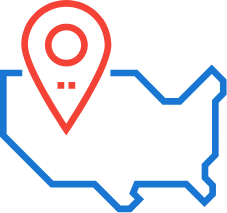 Interview with AmeriCorps Alum: Kyle Darland
Kyle Darland spent 12 months serving as a Volunteer Outreach Specialist helping to recruit and enroll caring adult mentors to be matched with at-risk youth. He used his AmeriCorps experience as a springboard to a full-time position in non-profit community outreach and a bachelor's degree in economics.
What drew you to AmeriCorps?
I've always been interested in non-profit work. Helping people in need appeals to me and the idea of turning that into a career sounded too good to pass up. I also viewed AmeriCorps as a way to build skills during a recession and to gain experience before college.
How large was your AmeriCorps team?
Lots of AmeriCorps teams can be really big. But I worked at Big Brothers, Big Sisters, and there was only one other AmeriCorps member there. But we did meet up often, not only to plan and communicate on regular projects, but also to plan outside events for the community.
What did you do at Big Brothers, Big Sisters (BBBS)?
A ton. I gave volunteer outreach presentations for business groups, volunteer organizations, and college students to get support for BBBS. I'd also organize events for Bigs (adult volunteers) to do with their Littles, like a Match BBQ or painting mugs. Basically, I did everything I could to get more support for BBBS and to make sure the volunteers and the kids they helped had positive experiences.
What's one of your most positive memories of AmeriCorps?
I helped organize a picnic/play date for all the kids at the homeless shelter. Being able to provide some fun, great food, and a sense of normalcy to kids that are in desperate need really helped me understand what service to your community is all about.
Did you ever think about quitting?
Yes, but I'm really glad I didn't. AmeriCorps is one of the most challenging things I've ever done. It's tough work, and I was working 40 hours per week. And, to be honest, it was also difficult financially. The stipend I received helped, but I also needed to work a part-time job on the side to make ends meet.
What happened after your term?
I was fortunate that Big Brothers, Big Sisters offered me a full-time job after my AmeriCorps term was up. This allowed me to work with a great company during a tough economic time, and build much-needed career experience before college. And the tuition help I got from AmeriCorps was a massive help. It made college way more affordable.
Would you do it again?
As I mentioned, I did almost quit, but I'm glad I stuck it out. AmeriCorps pushed me to see just how much I could do. And the idea of making the world a better place really motivated me to work through all the challenges. I'm a much stronger, more capable, and more well rounded person as a result of my time in AmeriCorps.
In Detail: The Peace Corps
The Peace Corps is similar to AmeriCorps, but focuses on helping those in need outside the United States. Specifically, the goal of the Peace Corps is to not only take on difficult social and economic challenges in other countries, but also promote understanding between Americans and those from countries served by the Peace Corps. With about 8,000 volunteers serving each year, the Peace Corps facilitates an exchange of culture and ideas among the volunteers and the communities they serve. This communication can provide future diplomatic and humanitarian benefits between the United States and other countries.
The Peace Corps emphasizes integration into a local community, so that volunteers can work with local leaders and members of the community to bring about positive change, including economic empowerment, improved health, upgraded nutrition, promotion of healthy initiatives, and fostering of food security.
Allowance
Peace Corps trainees and volunteers receive various types of allowances during their 27 months of service. They include:
Walk-around allowance: The walk-around allowance is given during pre-service training and in addition to room and board compensation. This allowance can be considered "pocket money," as it will be modest in amount and will be in the form of cash in the local currency.
Settling-in allowance: Individuals will be eligible for this allowance after they are sworn in as a Peace Corps Volunteer. The purpose of this allowance is to help cover the costs of settling into a new home. This money can pay for housekeeping and living needs, such as toiletries, furniture, and kitchen supplies.
Living allowance: The living allowance covers the costs of living. Volunteers will typically receive their living allowance each month and can use it to pay for bills, clothing, food, and laundry. There will also be a little extra money to pay for modest forms of local entertainment and postage.
Leave allowance: Peace Corps Volunteers will build up two days of leave for each month they serve. But since Volunteers usually work every single day of the week, they can't always have a regular schedule for holidays, breaks, or weekends. This allowance will therefore be provided along with the monthly living allowance.
Post-service readjustment allowance: When a volunteer is done with their Peace Corps service, they receive this allowance to help them move back to typical life. Whether it's a job, finding their own place back at home or attending school, this money can help with that transition. The exact amount of this allowance depends on length of service; it accrues at a rate of $350 to $450 per month. Social Security and Medicare taxes will automatically be withheld from this allowance, although Volunteers must specifically request that federal income taxes also be withheld. State and local taxes will not be withheld.
Student Loan Benefits
Student loan benefits can take several forms. First, there is deferment. Student loan payments can usually be deferred during Peace Corps service; in the case of a Perkins loan, sometimes for up to six months following service. Second, there is loan forgiveness. Graduates with a Federal Direct Loan can participate in the Public Service Loan Forgiveness Program, with time in the Peace Corps constituting qualified public service. Finally, there is student loan forgiveness for those with Perkins loans. For each of the first two years of service, an individual may have 15 percent of the loan amount cancelled. For each of the third and fourth years of service, up to 20 percent of the loan amount may be cancelled.
Full Medical & Dental
In addition to the monetary benefits of service, Volunteers and trainees will have their medical needs covered by the Peace Corps. While overseas, a Peace Corps medical officer will serve as the individual's primary care provider. If there is a serious medical issue, the Peace Corps will handle the logistics of a medical evacuation. Following service the Peace Corps will, for six months, cover continued medical and dental evaluations for any issues that arose during the Volunteer's service. Medical treatments relating to service may also be covered, but through the Federal Employees' Compensation Act.
Which Schools Have the Most Peace Corps Alumni?
Schools tend to love admitting students with Peace Corps experience. Not only do these individuals enrich the student body, but they also provide an opportunity for schools to show their commitment to public service and helping those outside the United States. Check out the following list to learn more.
| Institution | Undergraduate Alumni Volunteers |
| --- | --- |
| University of Wisconsin-Madison | 75 |
| University of Virginia-Main Campus | 74 |
| University of Minnesota-Twin Cities | 70 |
| University of Michigan-Ann Arbor | 63 |
| University of North Carolina at Chapel Hill | 62 |
| University of Washington-Seattle Campus | 62 |
| Ohio State University-Main Campus | 62 |
| University of Colorado Boulder | 59 |
| University of Florida | 56 |
| University of Maryland-College Park | 55 |
First
2
3
4
5
6
7
8
9
10
11
12
13
14
15
16
17
18
19
20
Last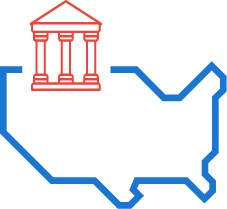 What is Pre-Service Training?
Pre-service training will take place before an accepted applicant can become a fully sworn Peace Corps Volunteer. About 90 percent of trainees will complete their pre-service training.
Serving as a Volunteer is not easy, so the training process is rigorous. Volunteers will be stationed in new areas and must have the technical and interpersonal skills and experience that will allow them to positively contribute.
Lasting about two to three months, pre-service training will take place in the host country and include education concerning language learning, group working skills, cultural sensitivity training, and safety and security training.
What is Early Termination?
Ideally, a Peace Corps Volunteer will serve 27 months in their host country and complete their term of service. But sometimes, various issues can prevent this from happening. There are four types of early termination: resignation, medical separation, interrupted service, and administrative separation.
Resignation occurs when the Volunteer chooses to end their service. This may be done at any time and for any reason. Medical separation will take place if the Volunteer or trainee suffers a medical problem that the Peace Corps cannot adequately address within 45 days. Interrupted service refers to a cessation of service due to no fault of the trainee or Volunteer. Administrative separation refers to situations where the Peace Corps believes that a trainee or Volunteer should no longer continue serving. These often include violation of a Peace Corps policy.
Career Impact of Service
In addition to contributing to the greater good, serving in the Peace Corps or AmeriCorps can provide other benefits, especially when it comes to professional advancement. It demonstrates a commitment to public service and helping others. It can provide a plethora of real world experiences that cannot be replicated anywhere else. For instance, one of the biggest traits employers like to see is the ability to take on unexpected challenges. And for those wishing to perfect a foreign language, working in a native country that speaks that language for two or more years will provide the opportunity.
Acquire New Skills
Serving with AmeriCorps can be a wonderful opportunity to learn and hone new skills. Some of these include:
Leadership: Many AmeriCorps volunteers work in group settings, organizing and coordinating both events and people. This may include working with volunteers and other individuals from different backgrounds and with different skillsets.
Adaptability: AmeriCorps volunteers may change environments, roles, and responsibilities multiple times. These types of changes can help volunteers prepare for similar situations that can occur in professional workplaces.
Collaboration: AmeriCorps volunteers can work anywhere from disaster areas to inner city community centers. This diversity helps volunteers hone collaboration and communication skills in a variety of settings and with a wide range of people.
Critical thinking: AmeriCorps volunteers may find themselves in situations with no clear solutions, such as how to raise funds for a community center or where to find donors or sponsors for a project. Critical thinking skills can develop and grow here, both during the planning stage of a project and when those plans move to execution.
The Peace Corps will also provide a slew of opportunities for a Volunteer to gain useful skills. These are great for their professional future and life in general.
Project management: Project management is a skill often overlooked by newcomers into any industry, but it's often highly desired because so few people learn how to manage projects early in their careers.
Intercultural communication: The Peace Corps works overseas, which mean Volunteers and trainees can be placed in a country with a vastly different culture and language.
Initiative: Peace Corps Volunteers will have tremendous responsibility to not just identify potential problems to solve, but to tackle that problem on their own.
Risk taking: If fixing problems was easy, there'd be little need for the Peace Corps. As a result, Volunteers will learn that some degree of risk-taking should be expected and failure isn't something to fear.
Career Growth
Individuals who have completed their Peace Corps service and would like to start a professional career can utilize the Returned Peace Corps Volunteer (RPCV) program. This program's primary goal is to allow alumni to help Americans understand other people.
The RPCV accomplishes this primary mission by providing a number of resources. These include joining an RPCV group, attending a job fair, exploring job openings, obtaining funding for graduate school, or taking part in a career event. There are numerous types of career events available, such as a resume workshop, networking event, career fair, or career-based webinar.
After completing AmeriCorps service, volunteers can consider themselves AmeriCorps alumnus and take advantage of exclusive job search resources. The first is the Employers of National Service, a job network that connects employers with alumni from AmeriCorps and Peace Corps.
Next, there's the AmeriCorps Alums' Professional Development Program, which works to help alumni continue serving others. Benefits include a jobs board, career fairs, and training webinars. Third, there is the VISTA Campus Job Board, a job listing source for those who worked in the VISTA program. Finally, there is the Non-Competitive Eligibility benefit, which allows VISTA alumni the opportunity to apply for federal jobs and bypass the normal application process.
Networking
One of the biggest professional benefits of joining AmeriCorps or the Peace Corps is making connections. These experiences will necessarily expose participants to a large number of individuals. This includes civic leaders, members of a community, and individuals of power within government, agencies, schools, and public service organizations. It's much easier to get a job at an organization or be accepted into a school when the person reviewing resumes or applications recognizes the applicant in a positive way.