The STEPS Online Guide to
Unemployment, Job
Placement, and Training
Whether chronically unemployed or recently laid off due to COVID-19, knowing where to
turn next can help you land the steady work you want, and get temporary assistance until
you find it. Get key information on securing unemployment benefits, job placement
services, and training for a new career in demand.
Last Updated: 08/14/2020
Meet the Expert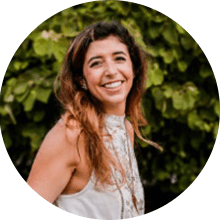 Sophie Jones
Alex is the Director of Special Projects and Initiatives, where she works to implement cross-program projects and drive new nutrition and anti-hunger strategic initiatives at the Food Research & Action Center (FRAC).
You've lost your job. It could've been a layoff, an error at work, or any number of unfortunate reasons. If you live alone, you may not have a support system to fall back on as you weather the storm and land your next gig. And if you're supporting a family, you have food, clothes, bills, and rent to think about. Unemployment can be nasty, especially when the economy is in a downturn.
The good news is, anyone who loses their job has options. If you know about them, you might be well on your way to making your next job a reality. But if you're not sure where to turn, whom to talk to, or even what resources and support programs are out there – this guide is for you. If you or someone you know has found themselves on the wrong side of a layoff, read on to learn about some of the best employment, financial assistance, job placement, and training opportunities available today.

Facts About Unemployment
As of May 1, 2020, approximately 30 million people in the U.S. have sought unemployment aid:As a result of the Coronavirus and the changing landscape of traditional employment, a drastic number of people find themselves out of work and are unsure how long they will be in this position.
Hospitality and leisure jobs are among the hardest hit by the Coronavirus:Nearly 460,000 jobs, or 65% of workers in the industry, lost their jobs as of March 2020.
Unemployment affects health and morality:According to the International Scholarly Research Notices journal, unemployment increases anxiety, stress, and depression among individuals and their immediate families.
Unemployment: The Big Picture
Low unemployment stimulates the community. The more people who have gainful employment, the higher consumer spending — increased earnings lead to higher rates of consumption. Even owners of small businesses feel the impacts of low unemployment and higher consumer spending on a small but significant scale due to the increase in money circulating in the marketplace. The localized stimulation of the economy allows businesses to develop more products and improve their services.
But what happens when a family loses an income? When the primary (or sole) breadwinner gets laid off and is forced to scramble to make ends meet? In addition to the potential of missing a meal or bouncing a rent check, depression, anxiety, and stress can hurt everyone involved. Children are especially sensitive to changes in their environments and may experience increased negative emotions. There might also be a change in their school performance, concentration, and general behavior.
Unemployment Financial Assistance and Relief
If you find yourself unemployed or underemployed, help is available. A number of public assistance programs can get you and your family the help you need when and where you need it. The first step is to understand your options — which resources make the most sense for you and your loved ones during this tough time. To start you on the right path, here are three key programs you can use to land a new job and/or receive a little financial assistance until you're back on your feet.
American Job Centers: State Unemployment Insurance
American Job Centers (AJCs) offer free help for job seekers and other employment-related needs. They can provide valuable services, including job training services, job search assistance, interviewing practice, employment workshops, and resource rooms that provide free internet, phones, and resume writing tools. AJCs are funded by the U.S. Department of Labor's Employment and Training Administration. AJCs provide a wealth of online information regarding state unemployment insurance, which is especially useful during the Coronavirus pandemic.
What is it?
In sum, state unemployment insurance (SUI) is a tax-funded program. It is designed for employers to give short-term benefits to those workers who have lost their jobs. It is required by state and federal law, and employers responsible for paying the SUI tax for their own employees. SUI requires workers/recipients to be in the process of looking for a new job to be eligible.
How does it work?
It varies among states, but you are likely able to receive around 26 weeks of benefits. You will receive payments by direct deposit or mailed check. Provided you're eligible for unemployment insurance, any support you receive through unemployment during the year probably needs to be reported in your taxable gross income. You can find out more information on taxable assistance by using the IRS's step-by-step site here.
Who is eligible?
Most anyone who has lost their job and is actively looking for a new job is eligible. You must, however, be unemployed through no fault of their own, meet wage and work requirements for your state, and follow any additional state-imposed requirements. Due to the Coronavirus, eligibility for unemployment insurance has been updated. You can access a list of the new expansions here.
How can you apply?
AJCs and state-sponsored sites can give you all of the information you need in order to apply for state unemployment insurance. CareerOneStop, a partner of the AJC, provides application information by state here.
More information and support
USA.gov/unemploymentThis is the general hub for information on workers compensation, unemployment benefits, temporary assistance, and more for those who have lost their jobs.
Benefits.govThis site offers an eligibility test to see if you can file for unemployment insurance. It also provides a direct link to the application process for each state.
Self-Employment Assistance
If you've lost your job and are looking for a fresh start, consider self-employment assistance (SEA). SEA can provide you with the funding to start your own business or another entrepreneurial endeavor. Think of this as a kind of re-employment through self-employment pathway.
What is it?
If you are unemployed and have an interest in starting your own business, the SEA allowance is designed to support you while you get your business off the ground. The idea is that, instead of looking for a new job and receiving state unemployment insurance, you will be spending your time preparing to launch your business and receiving SEA support. This is a voluntary program funded by participating states.
How does it work?
If you are eligible, you will likely receive a SEA allowance for up to 26 weeks. Your allowances will match the weekly amounts as your regular unemployment insurance benefits.
Who is eligible?
In order to participate in SEA, you must first file a claim with your state unemployment insurance agency. Not all states participate in these programs and you will need to find out if SEA is available in your area. To be eligible, according to the U.S. Department of Labor, you must also be considered an employee who is permanently separated from their previous employer and likely to exhaust regular unemployment benefits.
How can you apply?
As of May 1, 2020, the U.S. Department of Labor reports that SEA programs are available in at least Delaware, Mississippi, New Hampshire, New York, Washington, and Oregon. Applicants need to go to their state's designated website for the SEA program to determine the application requirements and procedures.
More information and support
WorkforceGPS.orgSponsored by the U.S. Department of Labor, WorkforceGPS offers a highly useful online self-employment assistance center.
CareerOneStop Unemployment Benefits FinderSince you must apply for standard state unemployment insurance before receiving a SEA allowance, be sure to locate your state's benefits program here.
Temporary Assistance for Needy Families (TANF)
This is a diverse program designed to support families during tough times. The primary intention of the TANF is to ensure that families receive enough money to properly care for their children.
What is it?
TANF money goes from the federal government to states and territories in the form of a large grant. The money is then put into state-administered programs such as job preparation, income assistance, childcare assistance, and work assistance. Benefits.gov states that the program has four main goals: To provide assistance to needy families; end the dependence of needy parents by promoting job preparation, work, and marriage; prevent and reduce the incidence of out-of-wedlock pregnancies; and encourage the formation and maintenance of two-parent families.
How does it work?
Each state or territory determines what the money is used for and what kind of benefits they will provide. Each area can establish more specific eligibility requirements, so it is important to check with your state about its expectations for this program.
Who is eligible?
Applicants for TANF must be currently pregnant or be responsible for a child under 19 years old. This program requires applicants to be U.S. citizens, U.S. nationals, permanent residents, or illegal aliens. Additionally, benefactors of this program need to be underemployed, unemployed, and have documented low income. Benefits.gov offers a quick preliminary questionnaire that you can fill out to see if you may be eligible for this benefit.
How can you apply?
The Office of Family Assistance, which is part of the U.S. Department of Health and Human Services, recommends that potential applicants contact their local or county welfare office for state- or territory-specific application information. Benefits.gov provides this useful search tool to locate all types of living assistance programs by state, including TANF programs.
More information and support
It can be hard to qualify for TANF support. In 2018, for example, only 22% of applicants received cash assistance from the program. While it is worth your time to apply for TANF if you meet the criteria in your state, it is wise to seek additional routes of support to be safe. Should you choose to apply or want more information, the Office of Family Assistance offers state-specific contact information, which connects you to the state's department of economic security or a similar organization. There is also a list here with Tribal TANF programs.
Job Placement and Training Support
Financial assistance such as unemployment checks and TANF aren't meant to last forever. For those unable to work, there are programs such as SSI, but for people eager and able to get back to work, several programs are available. We are only scratching the surface here. Your state has comprehensive services to help you get back to work. The list below is just a sample of the programs available.
Unemployment Assistance for Veterans
In 2019, there were more than 284,000 unemployed veterans, or 3.1%, in the U.S. These numbers have jumped recently because of the Coronavirus pandemic. As of March 2020, the percentage of unemployed veterans has risen to 3.8%. If you are an unemployed veteran, there are a number of resources where you can seek assistance and relief now and in the future.
Veteran and Military Transition Center at CareerOneStopYou can find information on federal-state unemployment insurance programs and relief options related to the Coronavirus.
Veterans Jobs MissionThis organization is composed of 230 private sector companies that have pledged to hire at least 100,000 veterans by 2020. Today, they have hired more than 500,000 veterans at leading companies such as DuPont, General Motors, and IBM.
VFW Uniting to Combat HungerUnemployment can cause drastic issues for veterans, including food insecurity. Nearly 25% of the nation's active-duty and Reserve personnel rely on food pantries regularly, and these numbers are worse during times of high unemployment and pandemics such as the Coronavirus.
Unemployment Assistance for Workers Over 50
It is an unfortunate reality that many workers over 50 years of age have a harder time finding work after they've been laid off or fired than younger folks. Here are some resources to help older adults locate employment and training opportunities to get back to work.
AARP Back to Work 50+AARP's Back to Work 50+ initiative provides economic opportunities, social connectedness, and legal advocacy for older adults currently in or re-entering the workforce. Additionally, they can take advantage of a number of skills workshops and training opportunities to be more competitive in the job market for in-demand positions.
CareerOneStop Older Worker Program FinderThe U.S. Department of Labor's CareerOneStop offers a useful search engine for older adults who want to locate contact information for potential employers in their state. Many of the organizations and agencies on these lists have strong regional or national ties, including Goodwill and regional human resource agencies.
Senior Job BankThis organization specializes in bringing older adult job-seekers with employers. Users can search for jobs online or find continuing education or opportunities in their states if they're considering a change in occupation or industry.
Unemployment Assistance for People with Disabilities
People with disabilities who have been laid off or let go because of situations beyond their control may have a more difficult time finding another job than many of us think. The impact of the Coronavirus, for example, has shown the devastating effects on the financial and personal health of people with disabilities and their families. Here are a few supportive organizations that can help people with disabilities get back on the right track to employment while taking care of themselves.
Access LivingThis organization offers a wide variety of online resources for individuals with disabilities who are affected by the Coronavirus. Users can get more information on relief funds, self-care, employment, transportation options, housing, and more.
The Arc.orgThe Arc offers a number of robust services for individuals with disabilities, including employment services and resources for people with disabilities, families, and service providers.
National Disability InstituteThe NDI offers a range of useful resources than focus on the financial resources to help people with disabilities and their families get through the Coronavirus pandemic. Check out its Center for Disability-Inclusive Community Development for more information on financial assistance options.
Remote Career Q&A: A Hedge Against Unemployment?
We'll always need workers in the service industries to keep our country moving forward with essential services, but Coronavirus has made face-to-face work less stable and predictable. Telecommuting is for readers who might be interested in transitioning to a remote job or supplementing their public-facing jobs with remote work.
What is telecommuting? What is remote work?
This is work that you can complete entirely or partly online from a location of your choosing. While the types of remote work can vary greatly, telecommuting often relies heavily on the internet, cell phones, and computers to get things done.
I like my career dealing with the public, and I don't want to give it up entirely. How can I supplement my career with remote work?
There are ways to supplement your public-facing job with remote work. Many freelance workers take one-off jobs, sometimes several a week, to generate all or some of their income. You can also ask your current place of employment if they are open to part-time remote work options.
If you lost your job due to the virus, can you retrain online for a remote career?
You can certainly pursue online work in your current field or another field, depending on your skills and interests. A new role may require you to complete short to extensive training sessions online before you can work full-time. Popular job searching sites such as Indeed.com, Monster.com, and CareerBuilder.com can point you in the right direction for an initial search.
What career fields will be (1) in demand or (2) unaffected if another public health or natural disaster crisis hits?
If you're a food and beverage worker, what jobs can you transition to?
Working in the service industry is, in many ways, a type of customer service role. There are many large companies, including Amazon, CVS, and Walmart, that hired more people to meet the demand of their services during the Coronavirus pandemic. Food and beverage workers may be able to locate customer service jobs, which are often remote these days, at a company that interests them, too. Additional companies to consider include Liveops, Continuum Global Solutions, Wayfair, ActBlue, Squarespace, and PNC Bank.
Insight from an Employment Expert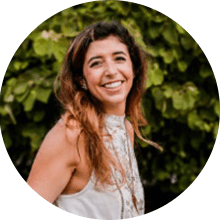 Sophie Jones is a recruiter for Creative Circle in Nashville, TN. She specializes in connecting candidates and clients in the creative world.
In the wake of the coronavirus-related layoffs and sky-high unemployment numbers, what advice would you give to people who are interested in pursuing remote work for the first time?
Working remotely can pose challenges to anyone who is more comfortable or used to working in the office. My advice would be to have very clear communication with the company. Before starting the project make sure there is a clear timeline for project duration and what deliverables are expected. Also, discuss what their budget is for the project so that you can keep them updated on progress or inform them of any setbacks or changes. You want to ensure everyone is on the same page with deliverables and deadlines. Communication will help anyone be successful in a remote working environment.
As a recruiter at a creative staffing agency, what advice can you offer job-seekers who are scrambling to find work in these tough times?
This completely new landscape for all businesses and it has affected everyone in different ways. I think we all must approach this with a sense of empathy, patience and flexibility. I'd recommend staying up to date with industry information to be aware of layoffs, companies hiring and city re-open phases. Right now, the market is heavily saturated with job seekers. So, it's important to stand out and set yourself apart. Make sure you're reading through job descriptions and ensure you meet at least 80% of the criteria they are looking for. Tailor your resume to each role you apply to, focusing on the deliverables that they are looking for that you've executed in previous positions. As far as flexibility, you may need to lower your target salary, or you might need to look at contract versus full-time roles. Make sure you have an open mind when applying to various positions and cast a wide net. Keep in mind, the role you might accept could be a stepping stone to get back into the workforce and might not be your dream job.
In addition to getting job-search help from professionals like yourself, what are some concrete steps that unemployed people can take to get back to work in a related or new position?
Make sure your resume and portfolio are all up to date. Take the extra time that you have to make sure you're to make sure you're marketing yourself to the best of your abilities. The more marketable you are; the more likely you'll find a position quicker. Also, take this time to sharpen some of your skills. Enroll in online courses to get certifications that are desirable for your area of expertise. There are tons of free courses online that can help you sharpen your skills. You can also create sample projects to keep your portfolio up to date.