Resources & Support to
Promote Food Security
From SNAP and WIC to free lunch for kids and seniors, get expert insight and find
key resources to help you, a friend, or a loved one become food secure.
Last Updated: 08/14/2020
Meet the Expert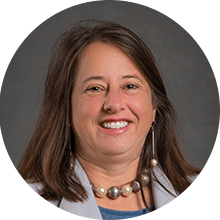 Alexandra
Ashbrook
Alex is the Director of Special Projects and Initiatives, where she works to implement cross-program projects and drive new nutrition and anti-hunger strategic initiatives at the Food Research & Action Center (FRAC).
When money is tight, bills add up. There's housing, utilities, cell phone, and maybe even a car payment to think about. But one item you can't overlook no matter how difficult things might get…is food. In 2018, more than 37 million people in the United States didn't have enough to eat – that's 1 in 9 Americans.
Access to food continues to be one of this country's largest public health challenges. The good news is, resources and support systems are out there — from SNAP and WIC to meals for seniors and vets. The following guide looks at food insecurity in America, offers dozens of resources for anyone who needs help, and walks through who is eligible for these programs and how to get started ASAP. Take your first step toward food security, or use the info here to help someone else who might need a hand.
Understanding Food Insecurity in America
Food insecurity is a prevalent issue in the U.S. It impacts all communities and often goes hand-in-hand with other socioeconomic challenges. Many people have become so used to be food insecure that some may not be aware of the resources out there to help them.

Food Insecurity by the Numbers
14.3 million households were food insecure in 2018:Of these households, 5.6 million experienced very low food security, leading to disrupted eating patterns and lowered food intake from lack of financial resources.
As of 2018, 37.2 million people live in food-insecure households:These people may be experiencing food insecurity themselves or may be shielded from food insecurity by a food-insecure person in their household.
Some demographics experience very low food security at more than twice the national average rate of 4.3 percent:12 percent of households below 185 percent of the poverty line; 9.4 percent with children headed by single women; and 9.1 percent of Black, non-Hispanic households experienced very low food security in 2018.
Households experience similar rates of food insecurity in metropolitan and nonmetropolitan areas:13.2 percent of food insecure households are in metropolitan principal cities, and 12.7 percent of food insecure households are in nonmetropolitan areas. Both rates are considerably higher than suburban and non-principal areas, which experienced food insecurity at 8.9 percent in 2018.
Rates of food insecurity can vary widely between states:Between 2016 and 2018, New Hampshire experienced the lowest rate of food insecurity at 7.8 percent, and New Mexico was the highest at 16.8 percent. Regionally, the South experiences the highest rates of food insecurity in the U.S.
What Is Food Insecurity?
Food insecurity refers to not having reliable, consistent access to enough food to live a healthy life. You may be food insecure if:
You eat regularly, but the food you can access doesn't provide a good balance of nutrients.

You have access to nutritious food, but not enough to sustain your energy for the day.

You have to skip a few meals every now and then to stretch your budget or ensure others in your family can eat.
Hunger and food insecurity are related, but they aren't the same thing. Hunger is the discomfort someone feels when they haven't had enough to eat. Food insecurity refers to not having enough money to buy adequate food for your household. People can be hungry without being food insecure, and people can be food insecure without experiencing hunger.
The U.S. Department of Agriculture (USDA) breaks down food security into four categories:
High Food Security
Access to food is not a problem.
Marginal Food Security
There may be some anxiety about getting enough food, but the type of food and eating patterns are more or less unchanged.
Low Food Security
Food may be of low quality, variety or desirability, but reduced food intake is not a significant issue.
Very Low Food Security
Eating patterns are disrupted at multiple points, and food intake is reduced.
If you fall under the High or Marginal categories, you are considered food secure.
If you fall under the Low or Very Low categories, you are considered food insecure.
Who Does Food Insecurity Affect the Most?
Food insecurity can affect people in all communities across a range of demographics. It can hit everywhere from large urban centers to small rural towns. That said, some groups seem to get hit harder than others, whether due to circumstance or system or both.
Children
One in seven households with children were food insecure in 2018. In about half of those households, adults took on the burden of food insecurity to shield their children. Households with children accounted for 43 percent of SNAP participants in 2017.
Rural Communities
People who live in rural communities are more likely to experience food deserts, high rates of unemployment or underemployment, and low wage jobs. Rural communities account for 78 percent of counties with the highest overall rates of food insecurity but only make up 63 percent of counties in the U.S.
Black Communities
Black communities are disproportionately affected by poverty and unemployment, which contributes heavily to food insecurity. According to Feeding America, the 10 U.S. counties with the highest rates of food insecurity are at least 60 percent African-American.
Hispanic and Latinx Communities
Hispanic and Latinx communities experience food insecurity at much higher rates than the national average, despite high employment. A study published in 2018 found that 42 percent of Hispanic and Latinx youth experienced food insecurity.
Seniors
Many older adults struggle with hunger and food insecurity but do not take advantage of available resources. For instance, less than half of eligible seniors receive SNAP benefits. Making program enrollment more accessible to seniors is vital in helping them get the resources they need.
College Students
College students are often not eligible for federal nutrition programs but still struggle to pay for sufficient, sustaining food.
Why Is Food Insecurity an Important Issue?
Food insecurity is a complicated issue, and finding a long-term fix requires addressing more than food access and hunger alone. Food insecurity is a deeply rooted in poverty, lack of affordable housing, structural racism, unemployment, language barriers, poor family support, and high medical costs. A holistic approach to these and other issues is required to eradicate food insecurity.
It's easy to get overwhelmed by food insecurity and its often cyclical repercussions, but there are ways to alleviate it in the short term. A great first step is making sure that people who don't have access to food are aware of the resources available and know how to access them. The resources in this guide address the basic need of getting food to people who need it, regardless of the reasons why.
Food Security Programs for Families
Families may live with food insecurity for a wide range of reasons. Families without breadwinners, multigenerational families, working poor, and those stuck in the poverty cycle can all struggle to put adequate food on the table. The following resources can help families find reliable and consistent sources of food.
Supplemental Nutrition Assistance Program (SNAP)
The Supplemental Nutrition Assistance Program (SNAP) is a program that offers financial assistance for food. It's administered by the USDA's Food and Nutrition Service (USDA-FNS) and is the largest supplemental nutrition program in the country.
In January 2020, over 37 million people from nearly 19 million households participated in SNAP. By providing supplemental assistance for food, SNAP helps people meet their basic nutritional needs and helps many families lift themselves above the poverty line.
How does it work?
Once your state determines that you are eligible, you will receive an Electronic Benefit Transfer (EBT) card. This works like a debit card that you can use just for groceries. SNAP benefits are automatically loaded onto the card each month–typically on the 1st, but states may have different distribution days–and can be used at over 240,000 authorized grocery stores around the country, including farmers markets.
Benefits can be used to buy nutritious foods and drinks as well as food-producing plants and seeds.
They cannot be used to buy:
alcohol
tobacco
vitamins, medicines or supplements
hot foods
prepared foods
pet food and supplies
cleaning supplies
hygiene products
Who is eligible?
Households must meet income and resource requirements to receive SNAP. The application will ask you for your gross income, or total income before deductions, and your net income, which is your gross income minus allowable deductions. Unless your household includes someone who is elderly or disabled, you must meet limit requirements for both gross and net income. For most states, your gross income must be no more than 130 percent of the poverty limit, and your net income must be no more that 100 percent of the poverty limit.
If all members of your household are receiving Temporary Assistance for Needy Families (TANF), Supplemental Security Income (SSI), or other means-restricted assistance, you may not have to go through the eligibility criteria process.
How can you apply?
You need to contact your local SNAP office, since policies, procedures, and application forms vary by state.
Once you submit your application, your SNAP office will let you know if you are eligible for benefits within 30 days. While you wait for that notice, you will need to complete an eligibility interview in person or over the phone to verify the information on your application. If approved, you will receive benefits from the time you submitted your application.
You may be able to receive benefits sooner under special circumstances, like if your household's gross monthly income and liquid assets are less than what you pay for rent and utilities.
More information and support
SNAP State Directory of Resources.Find your SNAP office contact information to get started applying for benefits.
SNAP Eligibility.Double check your SNAP eligibility and get more information on the SNAP program.
Find Your Local Food Bank.Your local food bank can help you get more information on SNAP benefits and connect you with resources in your area to help with the application process.
Women, Infants, and Children (WIC)
Women, Infants and Children (WIC) is a supplemental nutrition program from the USDA-FNS specifically for low-income women, children of low-income women, and low-income women who are pregnant. It's one of the most successful and cost-effective federally funded nutrition programs in the U.S. WIC helps improve the health of children and mothers, reduce the number of premature births and infant deaths, and lower participants' medical costs.
How does it work?
The program gives grants to states who then offer supplemental food, healthcare referrals, and nutrition education to eligible women and children. State agencies typically send out checks or food vouchers to participants each month to be used for specific nutrient-rich foods.
WIC programs base your food options on your nutritional needs and the needs of your children. They may provide food lists or shopping apps that detail approved options for participants to make things easier. Some programs also distribute food through warehouses or deliver food directly to participants.
By October 2020, all WIC programs will offer EBT cards for WIC funds. Participants may be able to use both WIC and SNAP benefits.
Who is eligible?
You must meet four eligibility requirements to receive WIC:
Categorical – Women who are pregnant, postpartum up to six months, or breastfeeding up to their infant's first birthday; infants under a year old; and children under five years old can receive WIC benefits.
Residential – You are a resident of the state in which you are applying or meet Indian Tribal Organization (ITO) residency requirements.
Income – You meet the income limits established by your state agency.
Nutrition risk – You are nutritionally at risk as determined by a nutrition assessment.
Unlike SNAP, WIC funding is limited, so not all eligible applicants may receive benefits.
How can you apply?
Contact your state or local WIC agency, because the application process varies by location. You will need to take a no-cost nutrition assessment in person, and you will need to prove your income unless you qualify for other means-restricted aid. In that case, you may not need to provide additional documentation. Be sure to ask when you contact your local office.
More information and support
Food Security for Children
Sufficient food and nutrition are vital for children. Multiple studies from the American Academy of Pediatricians indicate that food insecurity among children is linked with issues like poor health, increased hospitalizations, iron deficiency, obesity, emotional distress, reduced academic achievement, and poor mental health. Utilizing programs focused specifically on food and nutrition for young people can help mitigate these issues.
Free or Reduced Lunch at School
Students can receive free and low-cost meals at school. The National School Lunch Program (NSLP) works to provide nutrition assistance to all kids by providing healthy, balanced meals at school.
NSLP offers free and reduced-price lunches to low-income students throughout the school year. During the summer, the USDA-FNS also administers the Summer Food Service Program, which gives students access to healthy meals and snacks over break.
How does it work?
Many schools offer nutritionally balanced lunches to all students, regardless of their income level. Those who qualify for free or reduced price lunches scan a card or punch in their student ID number at lunch, like all students. Those who get reduced-price meals can typically see their bills online, but billing and payment procedures may vary from school to school.
Schools get reimbursed for every free and reduced price meal a student receives. The USDA also incentivizes schools to provide healthy, balanced meal options for students, which makes it a little easier for students to have nutritious lunches while still exercising choice in the cafeteria.
During the summer, the USDA-FNS also offers the Summer Food Service Program (SFSP), or Summer Meal Program. Like the NSLP, the SFSP is federally funded and state administered. Students can get meals and snacks throughout the summer at participating meal centers. Some even offer up to three meals a day. Meal centers can include schools, community centers and Boys and Girls Clubs, and they are usually in low-income communities.
Who is eligible?
Students whose household income is below 130 percent of the poverty line qualify for free lunch through the NSLP, as do students receiving SNAP or TANF benefits. Those between 130 and 185 percent of the poverty line qualify for reduced price lunches.
For summer meals, all students 18 years and younger are eligible for free meals. There are no additional eligibility requirements.
How can you apply?
Students receive NSLP application forms at the beginning of each school year, but parents can apply for the program at any time throughout the year by contacting their children's school and asking for an application. Those receiving SNAP or TANF benefits are automatically eligible and may not have to fill out an application. Ask your school or school district if you need to fill out an application. You do not need to apply to participate in the Summer Food Service Program.
More information and support
School Breakfast Programs
Starting the school day on an empty stomach can make it difficult for students to concentrate in class and retain information. The School Breakfast Program (SBP) is similar to the NSLP, except students can access nutritionally balanced breakfasts before school starts.
How does it work?
All students can take advantage of the SBP, regardless of income level, but free and reduced-price options are available to eligible students. Reduced price breakfasts can't cost more than 30 cents.
The program is administered by the USDA-FNP at the federal level, and state agencies administer the program through agreements with schools and food authorities at the local level. Schools can decide to operate the program in different ways, as long as they follow guidelines set up by the FNP. For instance, some schools may offer cafeteria-style breakfast before school begins while others may serve breakfast in the classroom during attendance or grab-and-go breakfast during a morning break.
Charter schools and child care programs may also participate in the SBP.
Who is eligible?
The SBP follows the same eligibility guidelines as the NSLP. Children from households at or below 130 percent of the federal poverty line may receive free breakfasts, and those between 130 and 185 percent of the poverty level qualify for reduced price breakfasts.
How can you apply?
Contact your school or local agency. Students may receive an application at the beginning of the school year but should be able to apply at any point in the year.
More information and support
School Breakfast Program.Get SBP program details and learn about related policies and initiatives that help bring nutritious breakfasts to students.
Contacts: School Breakfast Program.To get specific details about how SBP works in your school and information on signing up, contact the administrating office in your area.
Find Your Local Food Bank.Food banks in your area may offer resources that help children get breakfast every day, like kids cafes and school food pantries.
Food Access for Seniors
Around 5.5 million – or one in 12 – seniors were food insecure in 2017, according to Feeding America's 2019 State of Senior Hunger report. Many seniors live on fixed incomes, and while a steady money source can help, the average annual social security benefit is only slightly higher than the federal poverty limit. These resources can help seniors stretch their incomes and access food.
Senior Farmers' Market Program
The Seniors Farmers Market Nutrition Program (SFMNP) aims to support both low-income seniors and local farmers by providing seniors access to locally-grown fruits, vegetables, honey and herbs. Along with nutrition support, the SFMNP facilitates social interaction among older adults.
The SFMNP is a USDA-FNS program, but it is administered by individual state agencies, like the State Department of Agriculture or the Department of Aging.
How does it work?
Low-income seniors receive coupons or special check books that can be used at participating farmers' markets, roadside stands and community supported agriculture (CSA) programs.
Benefit amounts are small, ranging from $20 to $50 per year, but given the relatively low cost of fruits and vegetables compared with processed foods and premade meals, it can be a nice way to supplement your nutritional food supply while interacting with neighbors and supporting your farming community.
Who is eligible?
Participants must be at least 60 years old with a household income of no more than 185 percent of the federal poverty limit.
How can you apply?
Application processes vary by state agency. Some agencies require applicants to fill out an application in person. Contact the office in charge of SFMNP for specific application details.
More information and support
Commodity Supplemental Food Program
The Commodity Supplemental Food Program (CSFP), also called the senior box program, provides food to low-income seniors, which can help ensure they don't have to sacrifice other basic needs in order to eat well. CSFP is federally funded by the USDA but is administered by individual state agencies and Indian Tribal Organizations (ITOs). State agencies like the Departments of Health, Education, Social Service or Agriculture store CSFP food and deliver it to local nonprofit organizations, who then distribute food to program participants.
How does it work?
Local agencies like food banks separate food delivered by the USDA into packages for participants. The food in these packages is intended to target specific nutrient deficiencies common in older adults. Packages can be picked up by participants, or they can authorize someone else to pick up the food. Some programs may have delivery options, too.
Participants receive one box per month containing foods like fruits, vegetables, canned meats, poultry and fish, shelf-stable milk and proteins like beans, peanut butter and cheese.
Who is eligible?
State and local agencies may have different eligibility requirements, but at minimum, you must be 60 years or older and at no more than 130 percent of the poverty line.
Funding for this program is limited, so you may not receive CSFP benefits even if you are eligible.
How can you apply?
The application process varies by state, so contact your local agency in charge of CSFP. Some states have applicants fill out a preliminary eligibility form that gets reviewed before an applicant can finish signing up. You may be required to do a phone interview or fill out an application in person with a trained staff member. You may also need to provide certain documents, like an ID, proof of income and proof of residence.
More information and support
When You Don't Qualify for a Food Insecurity Program
Many people in the U.S. do not fall into the categories above or meet the requirements for federal nutrition aid programs but still face food insecurity. Students who have aged out of high school lunch programs, women and children who are no longer eligible for WIC and people who have temporarily fallen on hard times may all struggle to access adequate food. Organizations around the country exist to help food insecure people who don't qualify for federal programs.
Help for Food Insecure College Students
Food insecurity can hit college students, too. The Hope Center's 2019 #RealCollege survey found that 48 percent of 2-year college students and 41 percent of 4-year college students were food insecure during the 30 days preceding the survey. Whether students are aging out of school lunch programs or struggling to make enough money to make ends meet while balancing school, food insecurity can be a real challenge for many. College students may be eligible for SNAP, but they can also take advantage of other resources on and off campus.
Campus food pantries
Many colleges have food pantries on campus that students can access with no questions asked.
Local food banks
Food banks and partnering organizations may be in your area and can provide a variety of resources. The Oregon Food Bank, for instance, not only provides food to those in need but also offers a wide range of community resources, including maps that show where people can find food and other aid.
Emergency meal funds
Some colleges have emergency meal funds that allow students in need to get food from the campus dining hall.
Donated meal swipes
Organizations like Swipe Out Hunger allow students to donate their unused dining hall meals and dollars. Students in need can use those donated meals, and extra dining dollars are used to buy more meals and put food in campus food pantries.



Temporary Help for Food Insecurity
People often face food insecurity temporarily after losing their jobs, having their work hours reduced, dealing with unexpected expenses or other setbacks. While they may not meet the eligibility requirements for most federal nutrition assistance programs, they can still get help accessing food and making ends meet until things stabilize.
Local food banks
Food banks work to provide food to anyone who needs it. They may also be able to connect you to other resources and organizations that can help you get support for a variety of challenges that may accompany food insecurity.







Anti-hunger organizations
There are a range of anti-hunger organizations that may be able to help. Your food bank, library, school or social services office can help connect you to anti-hunger organizations in your community.
Community gardens and kitchens
Some communities have gardens and kitchens that provide healthy food in exchange for labor or some other commitment. Others are totally volunteer-run and require no commitment or paperwork. The Community Garden Kitchen in Collin County in Texas, for instance, aims to grow food and provide freshly cooked meals every day for anyone looking for food and community.


Advice from an Expert on Food Insecurity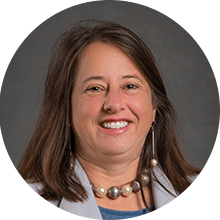 Alex is the Director of Special Projects and Initiatives, where she works to implement cross-program projects and drive new nutrition and anti-hunger strategic initiatives at the Food Research & Action Center (FRAC).
Some people may be unsure if they are food insecure and whether or not to seek nutrition assistance. How can they determine whether or not these kinds of resources are right for them?
When people are deciding whether they need food and nutrition resources, they're probably asking themselves, "How am I going to put food on the table?" There are definitely measures that researchers use to see if someone is food insecure. Every year the ERS puts together a report called Food Security in America, which measures who is food insecure in different states. But obviously people do not apply research questions to their own situation. It's more a question of "Do I have resources to feed my family?" And if they don't, often a parent will decide to forego their own nutrition to make sure their children get enough to eat. Then, at a certain point, a family will reach out to an emergency food location or to a federal nutrition program to apply if they are eligible. I think there is a stigma associated with being food insecure and with being hungry, and a lot of people may not identify as hungry but as having a hard time and needing to get some assistance in putting food on the table.
How can they find other resources that may be a more comfortable fit?
Finding resources is going to depend tremendously on where a person lives. There are people who live in cities who are incredibly well-resourced with lots of nonprofit organizations that they can go to that provide more holistic wraparound services.

Schools are a great way for people to find information not only on nutrition programs the schools have for children but also on community partners and after school programs.
Peer to peer word of mouth is a big way for people to get information, too. Online neighborhood resource mappers can show not only what food resources are available, but if you need help with job training or clothing or childcare, sometimes those online community mappers will offer that data. There are also 211 or 311 numbers that states and cities operate where people can get information. Some are very comprehensive, and others may not be as populated with resources. There are also anti-hunger partners and community-based organizations that may be available where someone lives.
Food insecurity is often not isolated and is a systemic issue that may go hand in hand with factors like poverty, disability, race, age and immigration status. How or why do factors besides low income make food insecurity difficult to eradicate?
All those factors can put an individual at greater risk of experiencing food insecurity. Often some of these factors coexist in the same household. A chunk of this is tied to structural racism and historic issues that have made it more difficult for people to get out of poverty and find jobs. We're seeing that play out now with the [COVID-19] pandemic, which is disproportionately impacting communities of color as well as people who live in poverty.
For people experiencing disability, some of these factors are augmented because of the failure of programs to keep up with the need. There are not a lot of programs that help people with disabilities have a viable amount of income to purchase food. That goes hand in hand with holes in the safety net for some of these other issues. So sometimes the food programs are asked to step up and do more than they possibly can given how the social safety net has been shattered in recent years.
Many people may not meet low income requirements for federal nutrition programs but still struggle with food insecurity. What can be done for people who are in that type of precarious situation?
We address food insecurity at FRAC through a number of strategies. The first strategy has nothing to do with the federal nutrition programs. It's all about helping people get jobs with fair wages and supporting policies to help income get into the pockets of low income families, tax credits and affordable child care. It's a whole host of policies that really get at the root causes of food insecurity, which are closely tied to poverty. We recognize that we really have to get people the resources that they need to be able to afford food, and where people aren't able to find jobs because of recession or an illness or a disability that would prevent them from working, we have to make sure the social safety net is strong.
Can you speak on some of the challenges different food-insecure populations face when trying to secure aid and offer advice to meet those challenges?
There are so many different programs and different barriers. One would be transportation, depending on what programs you need to access. Like for summer meals, if you're in a rural area, it may be hard to have summer meal sites that are convenient for a family. SNAP applicants may need to go into an office, and that can be problematic. But there are many states that have online applications and other practices where you can do interviews and apply over the phone. It's the same thing with WIC. You often have to go into an office for an appointment and to set up your EBT card. Sometimes it's fairly complicated to fill out forms and bring in verification for a program like SNAP.
Language access can also be a huge barrier. Even when materials are translated, they are often translated in a way that is not geared toward the dialect of the community. Being slightly over-income for programs can be a barrier, or just having inaccurate information about who is eligible for programs. For instance, the immigrant community is facing barriers in accessing SNAP because of the public charge rule, even though the vast number of immigrants who are eligible for SNAP would not face public charge considerations, because SNAP is very limited in terms of which immigrants can access the program. It's usually only available to refugees, asylees and legal permanent residents who have been here five years or have enough work hours.
There are a host of policies that SNAP offices can utilize to help people access the program. One is making sure they have a state outreach plan and that they're partnering with community-based organizations to help prospective participants complete the application. Providing telephone assistance and taking advantage of options that streamline the process can help. We have many reports on how to increase participation and what policies can be adopted.
Among the older adult population, there may be stigma associated with applying for SNAP because of the fear that if they apply for SNAP, they're going to take it away from a young mom who needs it. The reality with SNAP is that because it's an entitlement program, it's based on whether someone is eligible. There is no cap. That's one of the components of SNAP that really makes it a miracle public policy. It's there to expand to the needs of people who may have a downturn in their lives or during a time like this, where more and more people are being eligible. You don't have to wait for appropriation.
For older adults, key nutrition programs that are administered under the Older Americans Act, out of HHS or by administrations for community living, are congregate meals and home delivered meals. There's no income threshold for those programs, so if you're at or near the poverty level, you can participate as long as you're at least 60 years old. However, those programs are subject to appropriation, so there are often not enough sites or enough home delivered meal options to respond to the need of a place.
Are there any policies or initiatives related to food insecurity that people seeking resources or people looking to help others should keep an eye on?
We're doing our key acts for the next COVID-19 relief package in collaboration with Feeding America, the Center for American Progress and a host of other anti-hunger groups. Those acts surround the SNAP program. SNAP is not only a response to help people put food on the table, but because it's something that is implemented throughout the country, it can really get ramped up during a time like this. It's also an economic stimulator, so every dollar of SNAP benefits that gets spent at a participating grocery store generates about $1.50 to $1.80 in economic activity, so it's a win-win investment for the public health and economic health of the country.
We have three asks around the SNAP program for the next package. They are increasing the maximum SNAP benefit by 15 percent, which would bring in around $25 more per family member per month for groceries. It would increase the minimum SNAP benefit from $16 a month to $30 a month. Then it would put a halt to some rules that the Trump administration is promulgating that would really restrict access to the program. That's the immediate ask.
We're also doing a lot of work on implementing other COVID-19 provisions. Of key importance is pandemic EBT, which will be a great resource to families who have been shut out of meals. They can get an EBT card to cover the cost of those meals. That's the next step along with encouraging states to submit plans and get that program officialized.