The STEPS Guide to
Child Care Assistance
It's tough to find affordable child care, especially for kids under 5. And what about the
summer months when there's no school in session to reduce the cost? For some families, it's
just too much, and they need help. The following guide walks through public child care
assistance, state resources, and other sources of help for you and your little ones.
Last Updated: 08/14/2020
Meet the Expert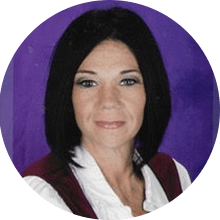 Jennifer Dorsey
Jennifer Dorsey isthe owner/operator for A World of Friends School in Baltimore, Maryland. She holds a Master's Degree in Special Education and a Maryland Teacher's Certificate and is currently working on a PhD in Special Education. Jennifer is the 2nd Vice President of the Maryland State Child Care Association and the President of the Baltimore City Chapter of the Maryland State Child Care Association (MSCCA) called The City Society of Early Education and Child Care (CSEECC).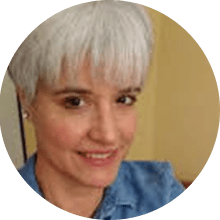 Kimberly Bobin
Kimberly Bobin is the Family & Early Childhood Coordinator for the town of Wethersfield, CT and the Program Coordinator of Wethersfield Early Childhood Collaborative. Her professional background includes intercultural communication, early childhood education and customer service. She lives in Connecticut with her husband Steve and her two boys.

Whether you have three under three or one responsible ten-year-old, affordable child care is hard to come by. Each year, half of American families report difficulties finding and paying for child care. And parents who can foot the bill may struggle to land space in care centers or schools with a convenient location or hours. It's even worse for low wage workers or those, like nurses, who don't work typical 9-to-5 schedules.

Facts About Child Care
One-third of household income:According to Child Care Aware of America (CCAoA), center-based infant care averages 36% of single-parent household income.
Costs more than college tuitionThe median cost of center-based infant care is $10,750 for infant care which is more than in-state college tuition in 28 states and the District of Columbia.
1 in 5 college students is raising kidsOver 4 million parents are juggling school work and child care. This is especially challenging for students taking night classes who need care in the evenings after most child care centers have closed.
Only 8% offer non-traditional hoursOnly 8% of licensed child care centers and roughly ⅓ of home-based providers have child care during non-traditional hours like weekends, evenings, or overnight.
3 in 5 rural communities have child care shortagesThere is a lack of licensed child care providers across the country, but the impact is greatest in rural areas.
When parents can't locate safe and affordable child care in a licensed home-based or child care center, they turn to what is known as the family, friends, and neighbor network. This can be a formal, paid arrangement or a cobbled together patchwork of care. That comes with its own set of challenges, like gaps in care and care falling through at the last minute. It can also lead to these kids arriving at kindergarten with a significant disadvantage.
For anyone who needs help finding or paying for child care, a number of great programs exist. Flexible spending accounts, child care credits, and state and local assistance make it easier for families to get "kid coverage" that won't put their paychecks in jeopardy. Read on for the inside scoop on some of the best child care assistance programs today, and get insight from two experts in child care and early childhood coordination.
State & Local Child Care Assistance
The Child Care and Development Fund is a multi-billion dollar effort by federal and state governments that helps low-income families get access to quality child care. States determine how monies are distributed in the form of direct aid to families and providers. Even when families don't receive subsidies through the block grant directly, all children benefit from the CCDF raising and improving standards of care.
About this program
CCDF covers a portion of child care costs for income-eligible families.
Help comes in the form of contracted "slots" or vouchers to approved child care providers. Payments are typically made directly to providers.
Depending on the state, providers can be child care centers, home-based centers, or payments made to individuals providing care outside of regulated child care centers.
States determine the amount of payments as well as co-pay and work or educational requirements for families receiving help.
The CCDF is administered federally by the Office of Child Care. It is periodically reauthorized by Congress. At the state level, it is administered by Education or Social Service Agencies.
How does it work?
Families apply through agencies in the state in which they live.
Payments are based on where you live, your child's age, how many children you have, and how much your family earns.
Twenty-seven states require a minimum number of work hours.
Thirty-two states require higher income thresholds for multiple child subsidies.
Who is eligible?
States begin eligibility thresholds at or below 85% the state median income. For a family of three this ranges from $1,423 a month in Puerto Rico to $5,040 in Vermont.
How to get started
Apply through your state or territory's CCDF administrator. You can find your state agency listed here.
States require:

proof of residency
proof of income: can be a tax return, paycheck, or self-employment logs
other sources of unearned income: child support or SSI
proof of school enrollment if applicable
More information and support
School-based Care: Head Start & Early Start
Head Start was launched in 1965 as a way to address social, emotional, educational, and nutritional needs. Since then, it has expanded to every corner of this country providing free early childhood support to families. Starting with prenatal care through age 5, Head Start is an invaluable resource for low-income families.
About this program
Head Start programs are operated by local organizations. Head Start serves families with children ages 3 to 5.
Early Head Start begins with prenatal care and continues through age 3.
Learning opportunities are fostered through play.
Literacy and fluency are promoted at an early age, helping to level the playing field for low-income children as they enter elementary school.
Social services connect families to parenting, employment, and training resources.
Disability screenings and support can often provide critical early interventions and promote inclusivity.
Centers provide breakfast, lunch, and healthy snacks. They may help families with additional food support outside of school hours.
How does it work?
Head Start is funded by the federal government, but it is run by local community and nonprofit organizations and school districts.
Head Start and Early Head Start works on a comprehensive family and community based framework. This means it engages the whole family in its programs and connects families to community resources.
Head Start offers educational opportunities that support healthy families and positive parenting approaches.
Who is eligible?
Families who are at or below the poverty level are eligible. Additionally, children in foster care, homeless children, and children from families receiving public assistance eligible. Eligibility can extend up to 35% of their enrollment to families above poverty threshold, provided certain conditions are met.
How to get started
Find and contact the local Head Start or Early Head Start program you wish to apply for.
The program will help you understand local requirements.
They will provide you with application forms.
They will give you a list of documents you will need. These may include proof of income and residency.
Often, these programs will have waiting lists. If there is no available slot for your child, you may ask to be placed on a wait list as well as being referred to other programs.
More information and support
Additional Child Care Assistance
What can you do if you aren't eligible for subsidies or Head Start? The government offers some tax-based relief. And, you can try to get creative with ways to share care or trade some of your time for a break on tuition.
Nanny Shares
A shared nanny is a contracted child care professional who splits time between two or more families. A shared nanny may care for children from different families at the same time or split the day between two or more families.
How can they help?
Nannies can provide personalized, in-home care for your children. They may take your children to activities or parks, supervising and guiding social interactions and play dates. Nanny hours may be more flexible, like those who specialize in before and after school care.
What is the cost?
A nanny can cost anywhere from $12 an hour to $25 and above, with benefits, for well-qualified, career nannies. Sharing a nanny splits that cost.
How can I get started?
You will want to interview prospective nannies, run background checks, and figure out how you will handle any tax obligations. Specifically for nanny shares, you and the other family (or families) should draft an agreement or contract that clearly spells out hours, pay expectations, sick day and vacation policies, transportation, and other issues that you think you may encounter.
More information and support
Care.com is a well-known resource for families looking for child care.
AuPair in America is an organization that connects prospective au pairs and families.
Nanny Lane is an online nanny finder service.
Child Care Cooperatives
The concept of preschool coops began in the early 1900s by a group of faculty wives at the University of Chicago. Coops evolved in several ways. The unifying factor is that parent volunteers undertake some of the work of running the school to keep overhead costs down. The less common model is for a group of parents to independently hire a teacher, outside of a school setting, for their kids. More commonly, preschool coops have formal curriculum, multiple ages and classrooms, and function like traditional preschools, just with increased and required parent involvement.
Dependent Care Accounts
Dependent Care Flexible Spending Accounts (DCFSA) are set up through your employer. A portion of your paycheck is withheld and put in the account. Money from the account is used to reimburse a portion of your out-of-pocket child care costs for children under the age of 13. They must meet the IRS criteria for dependent care.
How can they help?
DCFSA are pre-tax accounts, meaning you get the benefit of not paying tax on that money. Married couples filing jointly can put up to $5,000, while the limit is $2,500 for single parents (or married filing separately).
What is the cost?
The upfront cost for DCFSAs is the money taken out of your paycheck. Be aware that DCFSAs can have a hidden cost. These accounts are use-it-or-lose-it. The money will not roll over into the following year.
How can I get started?
Check with your employer to see if they offer and you are eligible for a DCAFSA.
More information and support
Child Care Tax Credits
Child and dependent care tax credits reimburse taxpayers for their child care expenses in the form of a reduction in their tax liability.
How can they help?
Parents of children under the age of 13 can claim a child care credit on eligible expenses. You can claim up to $3,000 for one child and up to $6,000 for two or more children.
What is the cost?
There is no cost, outside of the money you are already spending on child care. The credit is a percentage of the cost of this care, up to 35% depending on your income. You cannot claim any money you have put into a pre-tax, flexible savings account.
How can I get started?
You apply for the credit when you file your taxes. If you file a 1040, you will need to complete Form 2441. Generally, this credit is not available if you are married filing separately.
More information and support
Use IRS Form 2441 when you are filing your taxes to claim the child care credit.
IRS Publication 503 provides information on eligibility including what to do for student spouses, divorced parents, or payments to relatives for care.
Investopedia has more in-depth, easy-to-read information on Child Care Credits.
Community Child Care
Community Child Care centers are often nonprofits or attached to a not-for-profit organization like a YMCA or local community center. They may be run as preschool programs or as non-school based child care programs. Some offer drop in care or after hours care.
How can they help?
Community Child Care centers offer parents more than just a safe place for young children to spend part of their day. At schools like A World of Friends School, a community child care center in Baltimore, Maryland, children gain the social, emotional, and academic skills they will need to be successful in kindergarten and beyond.
What is the cost?
The cost of community child care varies widely from center to center and around the country. For example, YMCAs in Chicago offer free Head Start and Early Head Start programs in addition to tuition-based preschool and before- and after-school care programs. As with traditional preschool or center-based child care, the average cost of infant care hovers above $10,000. Centers may offer scholarships or you may be eligible for outside financial assistance.
How can I get started?
Apply directly to the community child care centers in your area.
How can I find this in my area?
A good way to start is to reach out to parents in your area for recommendations. You can search for your local YMCA or Jewish Community Center. Child care centers may also be attached to or associated with local churches, community centers, or town parks and recreation departments.
More information and support
The YMCA is a well-known and respected child care provider with programs across the United States.
Child care counsels or welfare organizations like 4Cs of Santa Clara County can provide parents with support in finding and paying for child care.
Jewish Community Centers also offer child care options like those at the JCC of Greater Boston.
Child Care Assistance for Teen Parents
Kimberly Bobin, Family & Early Childhood Coordinator for the Town of Wethersfield and Program Coordinator for Wethersfield Early Childhood Collaborative, knows that no one needs resources more than teen parents. She suggests teens reach out to school counselors and school social workers if they don't know how to access the help that is out there. If teens are pursuing a GED, often free child care is a facet of those programs.
Nearly a quarter of all college students are parents. Some colleges and universities have high quality child care on campus. Schools like Goodwin University in Connecticut offer no-cost child care for student-parents who receive Pell Grants or SNAP benefits. Colleges, universities, churches, and community organizations may also offer financial aid or grants for child care to single moms.
Teens may also be eligible for the federally funded assistance listed above, in addition to local and state aid. Here are some places teens can look for help:
211 connects families to a number of resources in addition to helping them find childcare. 211 can help teens secure housing, food, energy, healthcare and financial assistance.
Early Head Start prioritizes teenage mothers and babies for admission and support.
Nurse-Family Partnership is a nonprofit visiting nurse program that supports first-time moms and babies from birth to age 2.
Finding Quality Child Care Checklist
There is no relationship more important than a family's relationship with their child care provider. But, how can you tell if a provider is "the one" when a quick tour of a facility feels like speed dating? Doing your homework before you tour will give you the confidence you need to commit.
Here are 10 steps you can follow to find quality care for your child.
Start early
Some families begin the search before they are expecting. Waitlists are not uncommon at quality child care facilities, especially for the infant and toddler care. Don't go under the false assumption that waitlists are a 'big city' problem, they can be just as common in rural areas. Don't panic if you didn't start planning in utero, just don't put it off any longer.
Reach out
Every state has Child Care Resource and Referral agencies. They can educate you about the options in your area. They will generate a list based on your specific needs and you can ask them questions, too.
Phone a friend
Get recommendations from trusted friends and family. Find out what they chose for child care and why. There may be an option to add to your list you hadn't thought of.
Do a precheck
Child Care Aware has a state-by-state resource map. Click on your state, then on the child care tab. It has information on licensing, inspection reports, and background checks. You may find the child care fact sheet and food assistance links helpful, too.
Go for quality
The resource map also contains a link to your state's Quality Rating and Improvement system, which requires providers to meet and maintain higher standards.
Narrow your list
Based on your research, you may be able to cross a few off your list. Now is the time to go on each provider's website. You'll want to know:
Does the location work for your family? Do they help with transportation?
What is the program's philosophy or approach to working with kids?
What are their adult-to-child ratios?
What is the educational background of the director? The teachers?
What is the daily schedule?
What are the health, safety, and emergency procedures?
Is it licensed?
What does it cost?
Make the call
Arrange a call. You can ask:
Are children ever left unsupervised? Even when they are sleeping?
What is the parent visitation or volunteering policy?
What is their approach to discipline?
Do they offer scholarships or discounts? Are they part of a child care assistance program?
Go on tour
There is no substitute for a boots-on-the-ground tour of a child care facility. You'll get a feel for the overall vibe of the place.
Are the kids happily engaged with the staff and each other?
Is it clean and bright and welcoming?
Is there a safe, outdoor play space?
Trust but verify
Congratulations, you have found a provider you like. It just feels right. But, how can you know for sure? It's okay to ask providers for references.
Do the math
Before you cut the first tuition check, make sure this is a choice your family can really afford. If the answer is no, pause and weigh your options carefully.
For nearly 60% of American families, child care expenses are a 'significant' strain. 20% of households are going into debt to pay child care. Another 20% have quit jobs, opting to stay home. And, 23% have taken on additional jobs to pay for care.
Insight from Two Child Care Experts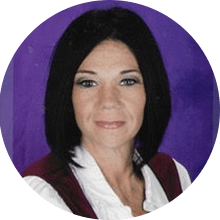 Jennifer Dorsey
Jennifer Dorsey isthe owner/operator for A World of Friends School in Baltimore, Maryland. She holds a Master's Degree in Special Education and a Maryland Teacher's Certificate and is currently working on a PhD in Special Education. Jennifer is the 2nd Vice President of the Maryland State Child Care Association and the President of the Baltimore City Chapter of the Maryland State Child Care Association (MSCCA) called The City Society of Early Education and Child Care (CSEECC).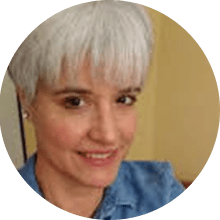 Kimberly Bobin
Kimberly Bobin is the Family & Early Childhood Coordinator for the town of Wethersfield, CT and the Program Coordinator of Wethersfield Early Childhood Collaborative. Her professional background includes intercultural communication, early childhood education and customer service. She lives in Connecticut with her husband Steve and her two boys.
As an owner and director of a preschool, how do most of your families find their way to your school?
Jennifer: Many of our children find their way here by word of mouth, from parents who have been here. So, a lot of times it's a personal referral.
Also, we do get referrals from our Baltimore City Resource and Referral Centers. Often, those are children who have special needs. Because I have a masters in special needs, we do have many children who have special needs. That can range from a child who needs speech and language to a child who is on the autism spectrum and lots of different needs in between. It seems to be even more difficult for parents to find programs that are accommodating and that can really manage children and give them what they need when they have special needs.
We have Child Find in Baltimore, MD which is online or you can telephone in. You can call in and let them know a little more about your child so that they can give you a good fit. Sometimes it's just location, whether or not it's in your community. Sometimes, children come from different communities because of a specific need they have.
We have lots of partnerships, because our pre-K expansion grant requires us to have partnerships. We have partnerships with an eye doctor, with a dentist, and with hearing specialists. We get referrals from those partnerships. I sit on the board for the Maryland Child Care Association, I'm the second Vice President. So, we get some referrals from there, too.
What can you tell parents who are struggling with child care access and affordability?
Jennifer: It's a very stressful situation for families. And, every family is unique and every family has their own issues [around] whether they can afford quality programs. That is why it is so important, particularly for us in Maryland, for us to work with legislators and make sure that our lawmakers, our decision-makers at the top, understand that this is a real issue for parents. Parents really cannot afford what we consider to be quality.
There are parents that are right in the middle where they don't qualify for some of those programs or subsidies, even though subsidy rates have gone up. Sometimes, they make too much money.
The pre-K expansion grant in Maryland does a very good job for those families that come in right in that middle. They make a little too much money, but they don't make enough to afford quality child care. So, this particular grant is very important.
For families in other states, I would definitely tell them to go to their state's Department of Education. Everything is posted on there. I would also tell them to call their local system. Also, their local resource centers have all of those names as well.
Why is it that preschool education is so important for school readiness?
Jennifer: That is huge. Preschool teachers are given the honor of getting these children ready for what I call the jungle of elementary school. Whether it is a private school or a public school, that is a different animal for all these children. The biggest thing I always tell parents is that my job is to make sure that your child has all of the skills and tools in their toolbelt when they walk into kindergarten that very first day. They are able to speak for themselves, they can advocate for what they need, and that they are able to manage and self-regulate.
We can teach any child their ABCs and their 123s. If a child is not mature, is not an independent child, they are going to get very lost when they walk into a classroom of 30 plus children with just one or two adults.
They need to have those skills. If those children aren't socially and emotionally ready to be in a classroom, they aren't going to learn anything. They are going to be miserable and they are going to make everyone around them miserable. They need to learn how to navigate being in a classroom, being part of a group, being patient, and how to get along with other children.
What advice do you have for parents at the beginning of the search for child care?
Jennifer: You are not out there by yourself. There are lots of resources. You do have to put some time and effort into finding them depending upon what city and state you live in. Definitely reach out to your state Department of Education, your local school system, and the R&Rs.
Don't give up and don't settle. Don't settle for a place that you are not 100% comfortable with and that is not a great fit for your child. Because not every program is a great fit for every child and every family. If it doesn't work for your family because the hours don't work, the location doesn't work, you don't feel like you are getting what your child needs to get, then you need to find the place where you are comfortable.
Because without having that level of comfortability for your child to walk into a building everyday while you go to work, you can't do your job. You absolutely can't do your job if in the back of your head you are thinking "what's going on?" or "I have to rush out of here because I can't be late to pick them up." To somebody on the outside, those are very trivial things. But, those are very realistic things to a parent, rushing through traffic to get there by the time these children need to be picked up. Really find that fit.
Listen to other parents of children the same age as you child. Listen to other families. Ask them "what's working for you and what's not working for you?" Parents are on the front line, so they are going to tell you. And, parents are honest. They are absolutely honest. If something is not working, they are going to tell you.
It does take time. It does take effort. Start early. Give yourself time.
How do you help connect children and families to child care resources?
Kimberly: Every state and every town does it a little differently. At the end of the day, my job is to be a voice for kids and families at any table. When I'm talking with schools, I ask "what about the babies and younger siblings?" We have public schools for K-12, we have adult education, and senior centers. It isn't always clear what is there for younger children.
Parents just don't know what they just don't know. Often, there are things available like programs at libraries or ways to access preschool. But, it's hard if you don't know how to find it.
Finding childcare outside of the 9-to-5 is a particular challenge. What advice do you have for families?
Kimberly: This is a real struggle, especially for our ALICE families.
ALICE families are Asset Limited, Income Constrained, Employed households. They may be working two or even three jobs. Forget about paying $16,000 for 3 days of preschool. Some of these families are multigenerational, so grandma can stay with the kids. That's good. But, maybe that means they won't be as ready for school. And, that's bad.
You can call on resources like 211. They will give you a list, but that doesn't always solve the problem. Just because a provider is on a list, doesn't mean they are necessarily available to take on new kids. It's not like going to McDonalds and ordering a hamburger. When you can't find care, it's like wanting a hamburger and not being able to find a McDonalds.
What about families who don't qualify for federally funded programs like Head Start but can't afford to pay for preschool? What else can they do?
Kimberly: Sometimes it means creating out of the box solutions. In Wethersfield, we created a summer program to get them ready for school, because some families can't get their kids into preschool. It's essentially like preschool in eight days.
We also have a literacy program. Parents learn English, while the kids have a free preschool experience that helps prepare them for school. This is a federally funded family program. Our goal is for every child to be healthy, ready for school, and connected to the community.
Do you help families with more than access to childcare?
Kimberly: In Connecticut, we have Local Early Childhood Councils. We help families find pediatricians, dentists, libraries, and parks and recreation departments. Councils do a lot more than just connect families with schools. A great example is during Covid, we had families who for the very first time were needing food. We connected them to our mobile food pantry. Many of those families didn't even know we had a mobile food pantry!
It's not just food assistance, it's also energy assistance and employment assistance. And, during Covid, mental health assistance. Parents hadn't known that help was available.
Like I said, parents don't know what they don't know. Help is out there.
Additional Resources