The STEPS Guide to Bill &
Utility Assistance
Whether it's keeping the house warm, the lights on, or your cell phone connected, bills
can add up. And far too often, when money gets tight, one of these bills is left unpaid. If
you need help paying the bills in your home, this guide is for you.
Last Updated: 08/14/2020
Meet the Expert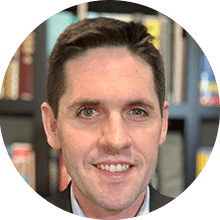 Andrew Latham
Andrew is the managing editor for SuperMoney and a certified personal finance counselor. He loves to geek out on financial data and translate it into actionable insights everyone can understand. His work is often cited by major publications and institutions, such as Forbes, U.S. News, Fox Business, SFGate, Realtor, Deloitte, and Business Insider.
Why Households Can't Pay Their Utility Bills
According to the U.S. Energy Information Administration, one in three households has trouble keeping the lights on or their house warm or cool as the seasons change. An EIA survey found that one in five households reported reducing or forgoing necessities, such as food, to pay a utility bill. Why is this problem so widespread?

Facts About the Inability to Pay Household Bills
Electricity shut-offs continue to rise. In 2017, more than 900,000 homes in Texas lost their electricity that summer, which is triple the number from ten years ago. And California hit a record of 714,000 people with electricity shut off. (Bloomberg)
In 2016, 15 million American households experienced a water shutoff due to an inability to pay the bill. This translates into one of every 20 households. (Food and Water Watch)
Water rates continue to climb. A study funded by the National Science Foundation found that if the trend continues, nearly 36% of households will be unable to pay their bills by 2022. (Associated Press)
What Happens if Household Bills Are Not Paid?
When the household bills are not paid, it may not be a one-time issue that resolves with more cash flow the next month. Not paying household bills can trap a person in a seemingly endless loop of penalties, interest, problems with credit reports, and more. For example:
If the electricity gets turned off, there is often an automatic charge added to restart the service. That charge – sometimes known as a penalty – makes the bill even higher. If you can't pay the next month, that penalty might get bigger. When you had trouble paying the initial bill, those penalties adding up are not going to help matters.
If you're renting, your lease might require you to keep the utilities on. If you don't, eviction is a strong possibility. Obviously, that's an awful consequence to face. Besides that, there's the fact that many unpaid bills make their way to your credit report, which landlords often pull to determine if you're a good candidate for leasing their properties.
It's easy to see how missing one bill during one month can eventually snowball into something quite serious. The good news is that help is out there, but you have to move to get it the moment you realize you're headed into a bad financial place.
Help Paying Phone Bills
There was a time when cell phones were a luxury. Now they are a necessity. Some people still use landlines, and the cost of those has been creeping up in recent years. Not being able to pay a phone bill can have serious consequences — for most, the phone is their lifeline to family, friends, work, and even to those utility companies they're trying to pay. It's important to look into these options at the first inkling that you might need help with keeping that phone line open.
LifeLine
Lifeline provides savings on cell phone or landline service for those who qualify. This can lower the phone bill and perhaps help low-income individuals keep their phone working at all times.
How does it work?
Lifeline provides a $9.25 monthly discount for eligible subscribers. For those in Tribal Lands, there is an additional $25 monthly discount for a total of $34.25.
In addition, Lifeline supports broadband internet access and service bundles.
There can be only one Lifeline service per household. This means, for instance, it could be used for a mobile phone, but not for a landline, or vice versa.
Participants are still responsible for the remainder of their monthly bill.
Who is eligible?
Lifeline is available to low-income individuals in every state, commonwealth, territory, or Tribal Land. Income must be at or below 135% of the Federal Poverty Guidelines. Those who qualify for Medicaid or SNAP are eligible as well.
How can you apply?
Applications for Lifeline can be made through the Lifeline National Verifier. Keep in mind that some states do not use this system; if your state does not, this page can help you figure out how to apply.
More information and support
Tips if You Can't Pay Your Phone Bill
Don't qualify for Lifeline? There are many people in the same boat – and yes, there are options. Here are a few that might help you.
Talk to your network provider.
Some providers will allow a customer to spread out arrears over a series of monthly payments. Also ask what options they might have for low-income individuals, such as pushing back due dates.
Consider a bare-bones plan.
Though it is nice to have internet and data, if you happen to have it at home, you can likely remove it from your cell phone. Go with a plan that focuses on only limited voice and text for a much cheaper rate.
Watch your usage limits.
Unlimited plans can be expensive, but it can be even more expensive to go over a pre-set limit on data or messaging. It's possible to put a cap on usage so you don't go over a pre-determined amount and thus, have no nasty surprises when the bill comes due.
Switch to another provider.
Shop around with other providers to find a better deal. You might be surprised to find your current provider will match it or beat it; if not, don't hesitate to go elsewhere.
Try a pay-as-you-go format.
Purchasing a cheap "burner" phone and a phone card that allows you to add minutes and texts is an excellent way to control your spending and keep costs low.
Help with Utility Bills
Many people experience difficulty with paying their bills. Perhaps it's only for a month or two while they are in transition between jobs or are dealing with a sudden medical crisis. Or perhaps the problem is longer-lasting, and they are struggling every week just to make ends meet. Regardless of the reasons why, it's important that everyone knows where to find the resources they need if they run low on cash and need some assistance.
Low Income Home Energy Assistance Program (LIHEAP)
The Low Income Home Energy Assistance Program can be vital to providing heating and cooling to people who can't afford their energy bills. This can help reduce the risk of health and safety problems by keeping residents warm during winter or cool during summer.
How does it work?
Each state has their own way of handling LIHEAP funds. Go to your state website to find information on the local LIHEAP office.
LIHEAP funds go to the households with highest energy needs, such as larger families. In many places, the funds go to only the main heating source. For instance, LIHEAP might help with the gas bill, but not the electric bill.
LIHEAP is not meant to cover the entire bill for the month. Keep in mind that some states receive more in LIHEAP funding and thus can help more residents, or can provide a higher level of benefits.
Some states will offer funds to help fix home energy issues, such as a broken furnace or out-of-date air conditioner.
It's important to remember that once the federal funds for LIHEAP have been given out, there are no further funds available until the next funding from Congress.
Who is eligible?
Though each state might have varying guidelines on eligibility, the federal government does set some rules. These include:
States must cap LIHEAP income-eligibility at no more than the greater of 150 percent of the Federal Poverty Guidelines (FPG) or 60 percent of the State Median Income;
And no less than 110 percent of FPG.
States must provide higher benefits to homes with greater energy needs in relation to household income and number of household members.
States must target benefits to households with elderly or disabled persons, and/or a young child.
How can you apply?
Each state has its own LIHEAP office, so each one has their own way of applying. Some states allow for online application, while others require an in-person application. Find your local LIHEAP office to determine what information they need from you.
More information and support
State Low Income Utility Assistance Programs
Some states and municipalities offer their own plans for low-income households who need immediate help paying their energy bills and other utilities. It's important to remember that each program is different, and has its own guidelines and rules. The following example from California provides an excellent idea of what one might expect from a state or local program like this.
How do they work?
California Alternate Rates for Energy provides an electricity discount for low-income consumers.
The program provides a 30-35% discount on electric bills and a 20% discount on natural gas bills.
The program is administered by the California Public Utilities Commission.
Participants must visit the website of their utility company to get more information on the rules in their particular area.
Those who do not qualify for CARE might qualify for the Family Electric Rate Assistance Program, or FERA.
Who is eligible?
There are income limits in place based on family size; however, customers may also be eligible if they are enrolled in certain assistance programs, such as food stamps, free lunch programs, or LIHEAP.
How to apply
Each utility company will require their own information and guidelines to be met beyond the income limits established by the state. Therefore, participants must visit the website of their particular utility company to learn more.
More information and support
CARE/FERA ProgramsThis site is the starting point for figuring out if you qualify for assistance.
State GovernmentsThis government site helps individuals connect with their state government to find assistance.
Energy Provider Customer Assistance Programs
Sometimes the utility companies themselves will create programs to help customers when they need a little financial boost. This example from Nevada shows what companies can do for residents who use their services.
How does it work?
NVEnergy provides numerous options to help those in Nevada keep up with their electric bills through the company.
Depending upon the situation, residents can choose to opt for payment plans, equal pay programs, and numerous assistance options.
Numerous options are available through the NVEnergy website, including Project REACH, the Nevada Energy Assistance Program, and the SAFE (for those in Northern Nevada).
In some cases, the entire bill might be covered, depending upon the situation. In other cases, only a portion is covered.
Who is eligible?
Some programs, such as Project REACH, are for those who demonstrate low income. Others, such as SAFE, focus on unusual circumstances. And still others, such as the Senior Energy Assistance Expo, provide information on how seniors can get help with their bills.
How to apply
To apply, visit the NVEnergy website and look for their assistance programs. Scroll through to find the one that best suits your needs, click on that link, and following the instructions.
More information and support
Water Provider Customer Assistance Programs
Losing water service can affect everything from showers to cooking to overall health and safety. It's important to keep this service on; fortunately, many water providers have plans in place to help. Look to your water provider for options that might help you keep the taps flowing. Here are a few examples:
How does it work?
These utility programs help keep the water running. A few good examples include the Low-Income Rate Assistance (LIRA) program in California and the Low Income Program in New Jersey.
These programs offers a variety of options, from creating payment plans that make bills easier to handle or getting a month-to-month discount based on household size and income.
These programs are often administered by the utility programs themselves. For instance, LIRA is administered by the California Water Service, while the Low Income Program is administered the American Water Works Company, Inc.
Most programs provide a discounted rate or are willing to lower the bill for a month or two in the hopes of helping a resident get back on their feet financially.
Who is eligible?
As with most assistance of this nature, there will likely be income limits; someone must show a significant problem with paying their bills. Many programs will prioritize households with small children, elderly, disabled, or residents who qualify for other services, such as Medicaid or food stamps.
How to apply
Call or visit the local utility office, or look up the information on their website.
More information and support
Tips if You Can't Pay Your Utility Bill
Some might struggle to pay their utility bill but find that they don't qualify for assistance in making that payment. If that's the case, it's time to think outside the box. Here are a few things to try.
Ask for a month of forgiveness.
If you've been an excellent customer for many years, always paid on time, and never had a single issue, your utility company might offer a break on a month of payments. It doesn't hurt to ask.
Look for negotiation.
If there is no possible forgiveness option, look to negotiate. Tell them what you can pay and ask if that might be enough. Or ask for a payment plan that will allow you to slowly pay what you owe while keeping the utilities on.
Consider cost-cutting measures.
Are there any other places in your home where you can cut down on the bills to pay the utilities? For instance, getting rid of cable or satellite can free up some extra money each month.
Look into state or government programs.
If your local utility companies can't help, look to the local Department of Human Services to ask about programs that can get you through the short term.
Evaluate your current living situation.
Is there any way to change your current home situation to make things more affordable? If moving is possible, a new neighborhood might be cheaper. If not, perhaps sealing up rooms in your home that you don't use can cut down on electricity usage.
Weatherize like crazy.
When you do use heating and cooling, make it count. Put weather stripping around windows and doors, use plastic sheeting over old windows to keep out the cold, and make good use of fans during the summer – they pull less energy than an air conditioner. When it comes to water usage, check out these tips for reducing it.
Assistance with Paying General Household Bills
A small repair here, a minor problem there, and suddenly, there's too little money left at the end of the month. At that point, general assistance is often necessary to help pay bills when the money runs out too soon. Fortunately, there are some options.
Temporary Assistance for Needy Families (TANF)
The TANF program, offered by the U.S. Department of Health and Human Services, is designed to help needy families find self-sufficiency. States receive block grants from the federal government that provide them the means to pursue the goals of the program for recipients. These goals include:
1. Provide assistance so children can be raised in their own homes or in the homes of relatives
2. Promote job preparation, work, and marriage
3. Prevent and reduce the incidence of pregnancies out of wedlock
4. Encourage two-parent families
Who is eligible?
Applicants must be a resident of the state in which they apply. Eligibility depends upon the state and how they have chosen to use the grants.
How can you apply?
To sign up for TANF, contact your state office to determine where to call in your local area. Then go to the local office to apply. This can be done via phone, internet, or in person, depending upon the state.
More information and support
Bill and Utility Assistance for Special Populations
There are some who might "fall through the cracks" when it comes to assistance in paying household bills. These individuals might not qualify for assistance, or they might have lost their qualification. Perhaps they are going through a temporary hard time, but they are having trouble proving the dire straits they are in. Fortunately, some organizations have stepped up to provide a "safety net" for those who are struggling but don't qualify for typical assistance.
Help and Support for Veterans
Veterans might struggle to pay their bills, especially if they are disabled or dealing with issues related to their service to the country. These resources can help.
Help and Support for Seniors
Many seniors are on fixed incomes; any little upheaval in their financial lives, such as an unexpectedly high utility bill or a medical deductible, can throw their payments off kilter. These resources might help.
Help and Support for People with Disabilities
Those with disabilities might find it difficult, if not impossible, to work – and that can make it tough to make ends meet. There can be many other reasons why people with disabilities have trouble keeping up with the bills. Here are a few helpful options.
Expert Insight on Household Bill and Utility Assistance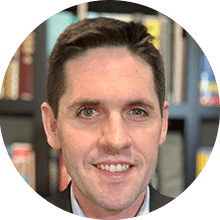 Andrew is the managing editor for SuperMoney and a certified personal finance counselor. He loves to geek out on financial data and translate it into actionable insights everyone can understand. His work is often cited by major publications and institutions, such as Forbes, U.S. News, Fox Business, SFGate, Realtor, Deloitte, and Business Insider.
When someone begins to look for help with bills, they find things like LIHEAP and TANF – which are good but don't always help as much as someone might hope. What are some other, perhaps lesser-known options for those who need help for a few months of bills?
LIHEAP and TANF are a good start, but not everyone qualifies, and even if you do, it may not cover all your needs. There are many government agencies and charities that can bridge that gap. If you're struggling with housing and utility bills, organizations like Community Action Partnership, United Way, Red Cross, Net Wish, and the Salvation Army are a good starting point. Local faith-based organizations can also help. If you don't attend a church or congregation that helps with bills, organizations like Love Inc. can help you locate one in your community.
What are some tips for helping individuals stretch their dollar further to get through the month?
Some basic ways to stretch your paycheck include:
buy in bulk,
cook large amounts that can last several days and freeze them in meal-size portions (e.g., rice and beans, stews, and soups),
stop eating out,
get rid of your cable TV service,
sell your smartphone and cancel your data plan (get a $10 a month prepaid phone instead),
bike to work instead of driving,
offer to do odd jobs for your landlord in exchange for a reduction in rent,
consider renting a room in your home,
turn down the heat and wear an extra layer,
sell your second car and consider whether you can get by without one altogether.
Certain populations, such as the elderly, disabled, or veterans, might struggle more than others thanks to being on fixed incomes or having other bills to handle. What are some options that might work specifically for them?
If you're a veteran, disabled, or elderly, you may qualify for additional benefits and services. Even if you think you are receiving all the benefits, you are entitled to, complete the Benefit Find Questionnaire at Benefits.gov (https://www.benefits.gov/benefit-finder#benefits&qc=cat_1) you may be surprised about what is available. Some non-governmental-organizations focus on veterans, such as Operation Homefront and the American Veterans Relief Foundation.
Let's say someone is about to lose their housing due to unpaid bills. What steps can they take to buy a little more time?
If you rent from a private owner, talk to your landlord as soon as you know you will miss a payment and explain the situation. Most landlords are willing to make allowances if you give them enough time to make alternative arrangements. If you rent from a corporate landlord, it may be harder to negotiate, but you may be surprised. Try calling the Department of Housing and Urban Development and asking for free housing counseling. There are nonprofit organizations that can help you find the help you need.
If utilities are shut off, do you have a few tips on how individuals can handle the crisis without falling even deeper into debt?
Contact your utility company and explain your situation. You may be able to set up a repayment plan. If you are elderly, disabled, or have younger children, you may qualify for additional assistance. Most states have laws in place that determine when a utility company can disconnect water, electricity, or gas, especially during the winter months. And all states offer free legal representation to low-income families facing disconnection from utilities.