Be the Change: Working and Volunteering to Save the Ocean
From islands of plastic bottles in deep water to chemical spills on the shore, our oceans need a lot of help. Learn how you can protect oceans and marine life through careers, degrees, and activism.
Meet the Expert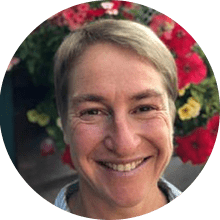 Anna Zivian
Anna Zivian is Senior Research Fellow at Ocean Conservancy, supporting Ocean Conservancy's science-based programs. Previously, she was Associate Director of Ocean Conservancy's Knowledge Management and Senior Manager of the Ocean Planning program. She is currently focusing on issues of ocean climate change mitigation and adaptation. In addition to her work on ocean science and policy, Anna's past research looks at the intersection of environmental policy, science, and society, and, in particular, issues of democracy and public participation in science. Anna is also co-chair of the Ocean Knowledge-Action Network Development Team, working on bringing knowledge to action. Prior to her work on the ocean, Anna served as an elected official in Colorado for ten years. Anna earned her Ph.D. in Environmental Studies in 2011 from the University of California at Santa Cruz. Her undergraduate studies were in Russian and Soviet Studies at Harvard University, where she earned her B.A. in 1988.
Covering 70% of the Earth's surface and producing half the oxygen we breathe, oceans are crucial to sustaining life. Not only do they regulate the climate, but oceans also play a significant role in global economies. More than three-quarters of all U.S. trade involves some form of marine transportation, and U.S. ocean-dependent businesses employ 3 million people and create $282 billion in goods and services, according to the National Ocean Service.
Sadly, pollution, climate change, and overfishing threaten these vast bodies of water. The good news is, you can make a difference. Whether you want to save marine animals or help with general conservation efforts, learn how to take action through volunteering, college degree programs, and ocean-focused career paths.
Why Saving the Ocean Matters
From ensuring a safe food supply to protecting endangered wildlife, there are many reasons why we should all be concerned about the health of the world's oceans. If we fail to protect the ocean, it could negatively impact everyone. Let's take a closer look at some of the common questions people have about ocean conservation.
Why is the ocean important to take care of?
Oceans are critical to us all. Beyond being vital to global trade and supporting the U.S. economy, they help feed the world with approximately 3 billion people relying on fish and seafood for their primary source of protein, according to the World Wildlife Fund. Plus, marine plants and animals may be the source of ingredients for life-saving medicines.
Of course, the ocean is also a diverse ecosystem and that alone makes it worth protecting. Excluding microbes, there are approximately 250,000 marine species described in scientific literature, the Census of Marine Life says. And that may be just the tip of the iceberg since more than 80% of the ocean is unmapped and unexplored.
What are the major threats facing the ocean?
There are many threats to the ocean, but they typically fall into one of three categories:
Climate change
Pollution
Overfishing
Climate change has led to rising water temperatures which can affect currents and marine species. What's more, the ocean absorbs carbon dioxide and as carbon levels increase so does the water's acidity. This is believed to be especially dangerous to the world's coral reefs which seem to become more susceptible to damage in acidic water.
Meanwhile, pollution can kill off marine life and create dead zones in the ocean where oxygen is depleted. That compounds the problem of overfishing. What's more, toxins from pollution can end up in the fish people eat and lead to health problems.
Why is plastic dangerous to the ocean?
What will happen if we don't take care of the ocean?
Can people actually help save the ocean?
How You Can Get Involved Protecting the Ocean
Everyone can help with ocean conservation, regardless of whether you live along the coastline or in the Midwest. Making some simple changes to your lifestyle may have a profound impact on the environment. Or if you want to play a larger role in the effort, you could become an advocate or volunteer for a marine conservation organization.
Be Aware and Change Your Habits
The easiest way to help save the ocean is to become aware of how your choices affect marine life and change your habits accordingly. You can do this in all the following ways:
Stop using plastic straws, cutlery, and single-use water bottles.
Recycle plastics you do use and dispose of hazardous materials properly.
Reduce your carbon footprint by carpooling, adjusting your thermostat and buying energy efficient appliances.
Eat only sustainable fish and seafood.
Be mindful of pesticide and fertilizer use, particular if you live near the coastlines.
Rethink a cruise vacation since these ships can be a source of pollution.
Resources for Getting Started
Conservation International – Knowledge is power, and Conservation International is a good place to learn more about our oceans and current conservation efforts.
National Ocean Service – The National Ocean Service is a government agency that provides practical suggestions to help the ocean. Its website is also a great resource for anyone who wants to learn more about ocean basics.
Seafood Watch – For a list of sustainable fish and seafood recommendations, visit Seafood Watch, a service offered by the Monterey Bay Aquarium.
Add Your Voice and Get Engaged
While there are steps you can take at home to save the ocean, marine conservation also relies on sound government policy and community initiatives. You can become an advocate for the oceans by doing the following:
Educate friends and family about healthy oceans
Sign and circulate petitions to encourage government leaders to prioritize conservation efforts.
Call or email elected officials to urge their support of ocean conservation
Participate in a 5K walk or run for an ocean cause, such as the Run for the Ocean 5K or the Ocean Commotion 5K
Resources for Getting Started
Oceana – Created by a group of national foundations, Oceana advocates for healthy oceans and makes it easy to contact policy-makers to urge their support of conservation efforts
Ocean Conservancy – This non-profit has an action center which is a good place to start when it comes to getting involved in ocean advocacy.
Plastic Oceans – Contact Plastic Oceans to see about bringing their educational and awareness programs to your community.
Earn a Degree and Pursue a Career
Career and Degree Fields Where You Can Help Save Our Oceans
Government and ocean advocacy organizations have diverse needs. They may require scientists to do research, writers to complete grant applications and administrators to oversee operations. There are also a number of careers, such as those in the media and broadcasting, outside of these organizations which can promote ocean and marine wildlife preservation.
Here are some examples of the diverse career and degree options available for those who want to save the ocean.
Note: Career salary and job growth data provided by the Bureau of Labor Statistics (BLS). Data for careers not covered by the BLS was collected from closely-related professions.
Nonprofit Communications & Management
Non-profit advocacy organizations have a different set of challenges compared to for-profit businessesT. hey have to comply with government regulations, raise their funding from donors and communicate their mission effectively to stakeholders. That requires workers who have specialized knowledge of how to effectively work in a nonprofit setting.
While many degrees in nonprofit management are found at the graduate level, you may be able to take undergraduate courses in this field as well. After graduation, here are some of the jobs you may be able to pursue.
Fundraising Manager
Fundraising managers are in charge of making sure ocean advocacy groups have the money needed to complete their mission. They may work as part of a team to map promotions and events that will support the organization's mission. Among other duties, they may meet with donors, complete grant applications and report their progress toward goals.
Annual Median Salary
$116,180
Projected Job Growth
(2018 to 2028)
8%
Administrative Services Manager
Ocean Engineering
Ocean engineering is critical to the work of any organization involved in ocean research. Professionals are needed to create and maintain the instruments and devices used by oceanographers and other scientists. This is a multi-disciplinary field that can bring together aspects of mechanical, electrical and chemical engineering as well as other specialties.
Degrees in ocean engineering can be earned at both the undergraduate and graduate levels although they are available at relatively few schools. However, students who major in another engineering field may still be eligible for the following jobs.
Marine Engineer
Marine engineers design, build and test marine machinery and equipment. They support conservation efforts by creating and maintaining the tools used by scientists to conduct ocean observations and collect data. Engineers also play a critical role in emerging industries that support sustainability, such as aquaculture.
Annual Median Salary
$92,400
Projected Job Growth
(2018 to 2028)
9%
Degrees to Get You There
Bachelor's Degree in Ocean Engineering
Master's Degree in Ocean Engineering
Bachelor's Degree in Civil Engineering, Coastal Engineering Specialty
Public Policy
Laws and regulations have a significant impact on oceans so don't overlook a career in public policy as a way to help save marine animals and the ocean ecosystem. These professionals may be elected or appointed officials within the government or advocates employed in the private sector.
In many cases, you won't need a degree specifically geared toward marine life to make a difference in this way. However, you may still want to take some classes in marine biology, conservation or a similar subject so you have some formal background in the area.
Economist
Economists may not have a job you normally associate with marine conservation, but they play an important role in understanding how oceans affect businesses and countries. They may be employed by the government or advocacy groups to study and report on the impact of ocean policies on global trade and the national economy.
Annual Median Salary
$105,020
Projected Job Growth
(2018 to 2028)
8%
Degrees to Get You There
Master's Degree in Economics
Bachelor's Degree in Political Science
Oceanography & Marine Biology
Oceanography and marine biology are the two fields that may be most often associated with ocean conservation. Professionals in these fields are typically the ones conducting research and fieldwork in and around oceans.
While graduate degrees are available, a bachelor's degree in oceanography or marine biology may be enough to open the door to these career options.
Oceanographer
Oceanography is a specialty within the field of geoscience. Marine conservation groups may hire oceanographers to help them study currents, the physical and chemical make-up of water and how climate can affect oceans. These scientists may also help create educational programs to help others understand the movement and impact of these bodies of water.
Annual Median Salary
$92,040
Projected Job Growth
(2018 to 2028)
6%
Degrees to Get You There
Bachelor's Degree in Oceanography
Master of Science in Marine Science
Bachelor's Degree in Climate Science
Film and Media
Education is a big part of the mission of many marine conservation groups and government agencies. In order to get the word out, they may hire media professionals to help them with outreach efforts. Other film and media professionals who have an interest in the oceans may choose to report on them even if they aren't employed by a group directly involved in marine activities.
You'll find an undergraduate degree is sufficient for most jobs in this arena, and here's a look at a few of your options.
Journalist
As print media declines and broadcasters consolidate, the job market will be tight for journalists in the years to come. However, this can be a rewarding field for someone who enjoys investigating topics and reporting on them. Journalists often specialize in a particular field so if you choose this profession, you could pursue stories related to marine conservation.
Annual Median Salary
$43,490
Projected Job Growth
(2018 to 2028)
-10%
Public Relations Specialist
Degrees to Get You There
Bachelor's Degree in Journalism
Bachelor's Degree in Communications
Bachelor's Degree in Public Relations
Top Ocean and Marine Conservation Organizations to Work For
National Ocean Service
Calling itself America's ocean and coastal agency, the National Ocean Service is dedicated to priorities such as safe transportation, risk reduction and stewardship. It is a part of the federal government.
National Marine Sanctuaries
Another government agency, the National Marine Sanctuaries is responsible for the nation's system of underwater parks.
Ocean Conservancy
Founded in 1972, Ocean Conservancy is one the most prominent organizations fighting to save the oceans. Its goals include achieving trash free seas and protecting the Arctic.
World Wildlife Fund
While not specifically founded with oceans in mind, the World Wildlife Fund has robust programs for marine conservation and could be a good job choice for anyone interested in the field.
Oceana
Oceana is another prominent name in ocean conservation. The group has both remote and onsite job opportunities.
Coral Reef Alliance
Anyone concerned about the current state of coral reefs may want to look into the jobs available through the Coral Reef Alliance. The group is based in Oakland, California but makes a difference around the world.
Resources on Ocean Conservation Career Paths
Marine CareersMaintained by the New Hampshire Sea Grant, this website has a wealth of information about ocean-related careers, including interviews with workers in the field.
National Oceanic and Atmospheric AdministrationExplore more than 30 ocean and marine careers on this government website.
Scuba DivingFor a comprehensive list of nonprofits focused on marine conservation, check out this page from Scuba Diving.
Q&A with Anna Zivian of the Ocean Conservancy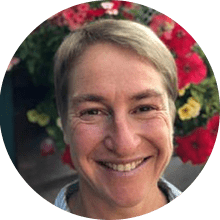 Anna Zivian
Anna Zivian is Senior Research Fellow at Ocean Conservancy, supporting Ocean Conservancy's science-based programs. She is currently focusing on issues of ocean climate change mitigation and adaptation. Anna is also co-chair of the Ocean Knowledge-Action Network Development Team, working on bringing knowledge to action.
Why did you decide to pursue a career in ocean conservation and what does your job entail?
My path to ocean conservation has been somewhat circuitous. I'm more a mountain person at heart than an ocean person, having grown up in Colorado. … But I have always been passionate about the environment, and I was able to act on that passion when I became a local elected official in Colorado a couple years after I graduated from college. I spent 10 years as a local elected official in Telluride and San Miguel County before deciding to dive more deeply into environmental issues by pursuing a PhD in environmental studies. . . . As I was finishing my dissertation, I started looking for positions in conservation broadly, ideally working for a non-governmental organization, and discovered that Ocean Conservancy had a position open in its Ocean Planning program. I was selected for the position and have been working at Ocean Conservancy ever since (over 10 years now).
Since starting at Ocean Conservancy, I have worked for the Ocean Planning program, as Assistant Director of Knowledge Management, and now as Senior Research Fellow working with our Chief Scientist. I work mostly on ocean and climate change. As a social scientist, I think about connections between people and the coastal and ocean environment and how best to make decisions that provide for a healthy ocean and sustainable future. Much of the work we at Ocean Conservancy do is policy and advocacy related, making sure that we move from science and policy to action that helps human communities and the ecosystems they are part of.
In addition, I serve on our Justice, Equity, Diversity, and Inclusion task force, which focuses on both internal matters – working to make sure we have a positive, rewarding, inclusive, and welcoming work environment for all – and external matters – recognizing the fraught history of the environmental movement and bringing justice and equity considerations to our programmatic work.
What is most rewarding about your work?
What do you think are the biggest challenges facing ocean conservation efforts?
Do you have any advice for students who want to be a part of helping oceans and marine life?
What is your hope for the future of the world's oceans?