Be the Change: Working and Volunteering to Save the Ocean
From islands of plastic bottles in deep water to chemical spills on the shore, our oceans need a lot of help. Learn how you can protect oceans and marine life through careers, degrees, and activism.
Last Updated: 08/14/2020
Meet the Expert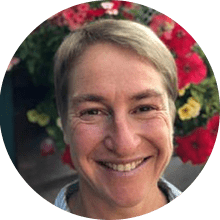 Anna Zivian
Anna Zivian is Senior Research Fellow at Ocean Conservancy, supporting Ocean Conservancy's science-based programs. Previously, she was Associate Director of Ocean Conservancy's Knowledge Management and Senior Manager of the Ocean Planning program. She is currently focusing on issues of ocean climate change mitigation and adaptation. In addition to her work on ocean science and policy, Anna's past research looks at the intersection of environmental policy, science, and society, and, in particular, issues of democracy and public participation in science. Anna is also co-chair of the Ocean Knowledge-Action Network Development Team, working on bringing knowledge to action. Prior to her work on the ocean, Anna served as an elected official in Colorado for ten years. Anna earned her Ph.D. in Environmental Studies in 2011 from the University of California at Santa Cruz. Her undergraduate studies were in Russian and Soviet Studies at Harvard University, where she earned her B.A. in 1988.
Covering 70% of the Earth's surface and producing half the oxygen we breathe, oceans are crucial to sustaining life. Not only do they regulate the climate, but oceans also play a significant role in global economies. More than three-quarters of all U.S. trade involves some form of marine transportation, and U.S. ocean-dependent businesses employ 3 million people and create $282 billion in goods and services, according to the National Ocean Service.
Sadly, pollution, climate change, and overfishing threaten these vast bodies of water. The good news is, you can make a difference. Whether you want to save marine animals or help with general conservation efforts, learn how to take action through volunteering, college degree programs, and ocean-focused career paths.
Why Saving the Ocean Matters
From ensuring a safe food supply to protecting endangered wildlife, there are many reasons why we should all be concerned about the health of the world's oceans. If we fail to protect the ocean, it could negatively impact everyone. Let's take a closer look at some of the common questions people have about ocean conservation.
Why is the ocean important to take care of?
Oceans are critical to us all. Beyond being vital to global trade and supporting the U.S. economy, they help feed the world with approximately 3 billion people relying on fish and seafood for their primary source of protein, according to the World Wildlife Fund. Plus, marine plants and animals may be the source of ingredients for life-saving medicines.
Of course, the ocean is also a diverse ecosystem and that alone makes it worth protecting. Excluding microbes, there are approximately 250,000 marine species described in scientific literature, the Census of Marine Life says. And that may be just the tip of the iceberg since more than 80% of the ocean is unmapped and unexplored.
What are the major threats facing the ocean?
There are many threats to the ocean, but they typically fall into one of three categories:
Climate change
Pollution
Overfishing
Climate change has led to rising water temperatures which can affect currents and marine species. What's more, the ocean absorbs carbon dioxide and as carbon levels increase so does the water's acidity. This is believed to be especially dangerous to the world's coral reefs which seem to become more susceptible to damage in acidic water.
Meanwhile, pollution can kill off marine life and create dead zones in the ocean where oxygen is depleted. That compounds the problem of overfishing. What's more, toxins from pollution can end up in the fish people eat and lead to health problems.
Why is plastic dangerous to the ocean?
While plastic products can be convenient, they can take hundreds of years to decompose, and by some estimates, more than 8 million tons of plastic ends up in the ocean each year.
Once in the water, plastics can entangle fish and birds, be swallowed by animals and move pollutants through the ocean. Unlike picking up litter on the side of the road, it's hard to collect and remove plastic trash once it has entered the water.
What will happen if we don't take care of the ocean?
If we fail to protect oceans, we could see an acceleration of climate change should warming waters lead to a release of carbon dioxide.
Much of the world's population could also see their major source of food – fish – become scarce or contaminated. Of course, there is also the possibility of the extinction of marine species. If that happens, we could perhaps miss out on the possibility of discovering a medical breakthrough, but it also means the world loses unique and fascinating creatures that can never be replaced.
Can people actually help save the ocean?
Yes, the good news is you can make a difference through smart lifestyle choices, volunteering for ocean and marine conservation organizations and pursuing a career in high-impact fields.
How You Can Get Involved Protecting the Ocean
Everyone can help with ocean conservation, regardless of whether you live along the coastline or in the Midwest. Making some simple changes to your lifestyle may have a profound impact on the environment. Or if you want to play a larger role in the effort, you could become an advocate or volunteer for a marine conservation organization.
Be Aware and Change Your Habits
The easiest way to help save the ocean is to become aware of how your choices affect marine life and change your habits accordingly. You can do this in all the following ways:
Stop using plastic straws, cutlery, and single-use water bottles.
Recycle plastics you do use and dispose of hazardous materials properly.
Reduce your carbon footprint by carpooling, adjusting your thermostat and buying energy efficient appliances.
Eat only sustainable fish and seafood.
Be mindful of pesticide and fertilizer use, particular if you live near the coastlines.
Rethink a cruise vacation since these ships can be a source of pollution.
Resources for Getting Started
Conservation International – Knowledge is power, and Conservation International is a good place to learn more about our oceans and current conservation efforts.
National Ocean Service – The National Ocean Service is a government agency that provides practical suggestions to help the ocean. Its website is also a great resource for anyone who wants to learn more about ocean basics.
Seafood Watch – For a list of sustainable fish and seafood recommendations, visit Seafood Watch, a service offered by the Monterey Bay Aquarium.
Add Your Voice and Get Engaged
While there are steps you can take at home to save the ocean, marine conservation also relies on sound government policy and community initiatives. You can become an advocate for the oceans by doing the following:
Educate friends and family about healthy oceans
Sign and circulate petitions to encourage government leaders to prioritize conservation efforts.
Call or email elected officials to urge their support of ocean conservation
Participate in a 5K walk or run for an ocean cause, such as the Run for the Ocean 5K or the Ocean Commotion 5K
Resources for Getting Started
Oceana – Created by a group of national foundations, Oceana advocates for healthy oceans and makes it easy to contact policy-makers to urge their support of conservation efforts
Ocean Conservancy – This non-profit has an action center which is a good place to start when it comes to getting involved in ocean advocacy.
Plastic Oceans – Contact Plastic Oceans to see about bringing their educational and awareness programs to your community.
Volunteer
While advocating for cleaner oceans is important, you may be looking for a more hands-on role. In that case, consider volunteering. As a volunteer, you can be on the front lines of the fight to protect the ocean and save marine animals. Opportunities will vary, but here are some examples.
Other volunteer opportunities may take you abroad to places like Bali, Mexico, or Costa Rica to do field work. These programs typically have costs associated with them so before signing up, be sure you understand what the fee covers and what other out-of-pocket costs you may incur. Also, research the sponsoring organization and talk to previous volunteers, if possible, to ensure the experience will be what you expect.
Where to Find Ocean Conservation Volunteer Opportunities
GoEco – GoEco was founded in 2006 and has a focus on providing affordable, ethical volunteer experiences abroad. Among its projects are a Bali sea turtle rescue and coastal marine conservation in Phang Nga.
GO Overseas – There are opportunities to intern, teach and tour overseas through this organization. For marine conservation volunteers, there are programs offered in Africa, Oceania and the Caribbean among other locales.
National Marine Sanctuaries – Federal marine sanctuaries are looking for volunteers for diverse projects, from counting whales to creating videos.
Pod Volunteer – Founded in 2001, Pod Volunteer is a non-profit that features projects handpicked by their expert staff. Its marine conversation programs can be found in Belize, Thailand, Costa Rica and South Africa.
VolunteerMatch – If you'd rather volunteer close to home, try the website VolunteerMatch. You can search for opportunities near your location using keywords such as ocean or marine.
Fundraise and Donate
Many non-profit groups are tireless advocates for the oceans and marine life. They may meet with government officials to promote sound public policy, or they may oversee clean-up and educational efforts in local communities.
These groups typically rely on donors to help fund their programs, and you can support their work by making a monetary donation or spearheading a fundraiser on their behalf. Fundraisers don't have to be complex either. It can be as simple as letting your Facebook friends know you'd prefer they give a donation in lieu of birthday gifts.
Top-Rated Ocean and Marine Conservation Charities
Clean Ocean Action – Based in New Jersey, Clean Ocean Action is the top-ranked ocean charity on CharityNavigator.org, a site that scores non-profits based on their financial health and accountability. The group conducts beach sweeps and other activities to promote healthy waters off New Jersey and New York.
The Marine Mammal Center – The Marine Mammal Center is a good charity to support if you want to save marine animals. This highly rated charity in Sausalito, California provides marine rescue and rehabilitation as well as scientific research and education services.
The Ocean Foundation – If you'd rather support an organization providing services that aren't location specific, consider The Ocean Foundation. It is another four-star charity on CharityNavigator.org and runs initiatives to address ocean acidification and encourage sustainable aquaculture, among other things.
Get an Internship
If you want to go beyond volunteering, consider applying for an internship. These programs often run from a few weeks to a few months and may provide a more intensive experience in ocean conversation. Interns may work closely with marine professionals to gain hands-on, real-world experience.
Depending on the internship, you may need to have specific skills, such as dive certification, or receive training prior to participating. And as with volunteering abroad, there can be a cost to internship programs. Do your due diligence and research the sponsoring organization before committing your time and money.
Where to Find Ocean Conservation Internship Opportunities
GVI – Founded in 1998, this organizations runs programs that are aligned to United Nations Sustainable Development Goals. Marine conservation internships are offered in Costa Rica, Seychelles and Mexico among other places. Scholarships may be available.
Office for Coastal Management – This government website lists a variety of internships and fellowships for undergraduate students and recent graduates.
Sea Grant – This website, managed by New Hampshire Sea Grant, provides a comprehensive list of internship opportunities from around the country.
Earn a Degree and Pursue a Career
If you're ready to take your efforts to save the ocean one step further, you could pursue a career in marine conservation. You don't need a science degree to do that either. A number of degree programs provide the skills needed to work in this field, as you'll see below.
Career and Degree Fields Where You Can Help Save Our Oceans
Government and ocean advocacy organizations have diverse needs. They may require scientists to do research, writers to complete grant applications and administrators to oversee operations. There are also a number of careers, such as those in the media and broadcasting, outside of these organizations which can promote ocean and marine wildlife preservation.
Here are some examples of the diverse career and degree options available for those who want to save the ocean.
Note: Career salary and job growth data provided by the Bureau of Labor Statistics (BLS). Data for careers not covered by the BLS was collected from closely-related professions.
Nonprofit Communications & Management
Non-profit advocacy organizations have a different set of challenges compared to for-profit businessesT. hey have to comply with government regulations, raise their funding from donors and communicate their mission effectively to stakeholders. That requires workers who have specialized knowledge of how to effectively work in a nonprofit setting.
While many degrees in nonprofit management are found at the graduate level, you may be able to take undergraduate courses in this field as well. After graduation, here are some of the jobs you may be able to pursue.
Fundraising Manager
Fundraising managers are in charge of making sure ocean advocacy groups have the money needed to complete their mission. They may work as part of a team to map promotions and events that will support the organization's mission. Among other duties, they may meet with donors, complete grant applications and report their progress toward goals.
Annual Median Salary
$116,180
Projected Job Growth
(2018 to 2028)
8%
Volunteer Coordinator
These workers may go by other titles, such as that of community service managers, and they are responsible for recruiting and monitoring volunteers for events such as beach clean-ups or educational programs. Depending on the size of the organization, they may work alone or oversee a team of workers.
Annual Median Salary
$67,150
Projected Job Growth
(2018 to 2028)
13%
Administrative Services Manager
Administrative staff at ocean and marine conservation organizations may answer calls, respond to mail and schedule events. At larger organizations, they may be overseen by an administrative services manager who sets goals, order supplies and updates work policies.
Annual Median Salary
$96,940
Projected Job Growth
(2018 to 2028)
7%
Ocean Engineering
Ocean engineering is critical to the work of any organization involved in ocean research. Professionals are needed to create and maintain the instruments and devices used by oceanographers and other scientists. This is a multi-disciplinary field that can bring together aspects of mechanical, electrical and chemical engineering as well as other specialties.
Degrees in ocean engineering can be earned at both the undergraduate and graduate levels although they are available at relatively few schools. However, students who major in another engineering field may still be eligible for the following jobs.
Marine Engineer
Marine engineers design, build and test marine machinery and equipment. They support conservation efforts by creating and maintaining the tools used by scientists to conduct ocean observations and collect data. Engineers also play a critical role in emerging industries that support sustainability, such as aquaculture.
Annual Median Salary
$92,400
Projected Job Growth
(2018 to 2028)
9%
Naval Architect
Just like marine engineers, naval architects can play a critical role in ocean research. However, instead of creating marine equipment and tools, they design and build ships. Groups that want to study marine life in the open sea, or even closer to the shoreline, need vessels that can safely transport scientists and equipment to research sites.
Annual Median Salary
$92,400
Projected Job Growth
(2018 to 2028)
9%
Coastal Engineer
Coastal engineering is a specialized field within civil engineering. As a part of government and ocean conservation groups, professionals in this occupations may assist with issues related to erosion, flood control and dredging. Coastal engineers may also work as part of a team to minimize the environmental impact of harbors and coastline developments.
Annual Median Salary
$87,060
Projected Job Growth
(2018 to 2028)
6%
Degrees to Get You There
Bachelor's Degree in Ocean Engineering
Master's Degree in Ocean Engineering
Bachelor's Degree in Civil Engineering, Coastal Engineering Specialty
Public Policy
Laws and regulations have a significant impact on oceans so don't overlook a career in public policy as a way to help save marine animals and the ocean ecosystem. These professionals may be elected or appointed officials within the government or advocates employed in the private sector.
In many cases, you won't need a degree specifically geared toward marine life to make a difference in this way. However, you may still want to take some classes in marine biology, conservation or a similar subject so you have some formal background in the area.
Economist
Economists may not have a job you normally associate with marine conservation, but they play an important role in understanding how oceans affect businesses and countries. They may be employed by the government or advocacy groups to study and report on the impact of ocean policies on global trade and the national economy.
Annual Median Salary
$105,020
Projected Job Growth
(2018 to 2028)
8%
Legislator
Elected to the local, state and federal levels of government, legislators have the chance to craft laws that will protect ocean life. Officials who represent coastal areas may be best positioned to advocate for public policy changes. To be effective, legislators must be able to work with diverse people to reach a consensus on their proposals.
Annual Median Salary
$29,270
Projected Job Growth
(2018 to 2028)
5%
Policy Analysts
Policy analysts collect and analyze data to make recommendations regarding public policy. They may have a background in political science and be employed by the government or advocacy groups. Within the realm of ocean conservation, policy analysts may be called upon to suggest regulatory changes that will benefit marine life.
Annual Median Salary
$122,220
Projected Job Growth
(2018 to 2028)
5%
Degrees to Get You There
Master's Degree in Economics
Bachelor's Degree in Political Science
Oceanography & Marine Biology
Oceanography and marine biology are the two fields that may be most often associated with ocean conservation. Professionals in these fields are typically the ones conducting research and fieldwork in and around oceans.
While graduate degrees are available, a bachelor's degree in oceanography or marine biology may be enough to open the door to these career options.
Oceanographer
Oceanography is a specialty within the field of geoscience. Marine conservation groups may hire oceanographers to help them study currents, the physical and chemical make-up of water and how climate can affect oceans. These scientists may also help create educational programs to help others understand the movement and impact of these bodies of water.
Annual Median Salary
$92,040
Projected Job Growth
(2018 to 2028)
6%
Marine Biologist
As a type of wildlife biologist, marine biologists study organisms that live in the ocean. They may monitor animal behavior, measure the impact of human activity and try to minimize damage from invasive species. Some marine biologists may work in laboratories or oversee fishing or aquaculture operations.
Annual Median Salary
$63,270
Projected Job Growth
(2018 to 2028)
5%
Climate Change Analysts
The government, as well as ocean conservation groups, may hire climate change analysts to study the impact of a changing climate on the oceans. These environmental specialists may study current conditions, predict future trends and make recommendations to public policy makers.
Annual Median Salary
$71,360
Projected Job Growth
(2018 to 2028)
8%
Degrees to Get You There
Bachelor's Degree in Oceanography
Master of Science in Marine Science
Bachelor's Degree in Climate Science
Film and Media
Education is a big part of the mission of many marine conservation groups and government agencies. In order to get the word out, they may hire media professionals to help them with outreach efforts. Other film and media professionals who have an interest in the oceans may choose to report on them even if they aren't employed by a group directly involved in marine activities.
You'll find an undergraduate degree is sufficient for most jobs in this arena, and here's a look at a few of your options.
Journalist
As print media declines and broadcasters consolidate, the job market will be tight for journalists in the years to come. However, this can be a rewarding field for someone who enjoys investigating topics and reporting on them. Journalists often specialize in a particular field so if you choose this profession, you could pursue stories related to marine conservation.
Annual Median Salary
$43,490
Projected Job Growth
(2018 to 2028)
-10%
Filmmaker
Filmmakers may shoot videos and edit them to report on news or promote awareness of a topic such as marine conservation. Some government agencies and ocean advocacy groups may also hire filmmakers to record underwater images that may be used in research or promotional videos.
Annual Median Salary
$58,810
Projected Job Growth
(2018 to 2028)
11%
Public Relations Specialist
Businesses and organizations may need workers who can handle media requests and distribute press releases. Public relations specialists can do these things plus help communicate a group's message effectively through speeches, interviews and advertising. In some cases, a specialist may conduct market research to determine if an organization's message is being effectively conveyed in the media.
Annual Median Salary
$61,650
Projected Job Growth
(2018 to 2028)
6%
Degrees to Get You There
Bachelor's Degree in Journalism
Bachelor's Degree in Communications
Bachelor's Degree in Public Relations
Top Ocean and Marine Conservation Organizations to Work For
National Ocean Service
Calling itself America's ocean and coastal agency, the National Ocean Service is dedicated to priorities such as safe transportation, risk reduction and stewardship. It is a part of the federal government.
National Marine Sanctuaries
Another government agency, the National Marine Sanctuaries is responsible for the nation's system of underwater parks.
Ocean Conservancy
Founded in 1972, Ocean Conservancy is one the most prominent organizations fighting to save the oceans. Its goals include achieving trash free seas and protecting the Arctic.
World Wildlife Fund
While not specifically founded with oceans in mind, the World Wildlife Fund has robust programs for marine conservation and could be a good job choice for anyone interested in the field.
Oceana
Oceana is another prominent name in ocean conservation. The group has both remote and onsite job opportunities.
Coral Reef Alliance
Anyone concerned about the current state of coral reefs may want to look into the jobs available through the Coral Reef Alliance. The group is based in Oakland, California but makes a difference around the world.
Resources on Ocean Conservation Career Paths
Marine CareersMaintained by the New Hampshire Sea Grant, this website has a wealth of information about ocean-related careers, including interviews with workers in the field.
National Oceanic and Atmospheric AdministrationExplore more than 30 ocean and marine careers on this government website.
Scuba DivingFor a comprehensive list of nonprofits focused on marine conservation, check out this page from Scuba Diving.
Q&A with Anna Zivian of the Ocean Conservancy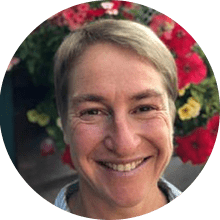 Anna Zivian
Anna Zivian is Senior Research Fellow at Ocean Conservancy, supporting Ocean Conservancy's science-based programs. She is currently focusing on issues of ocean climate change mitigation and adaptation. Anna is also co-chair of the Ocean Knowledge-Action Network Development Team, working on bringing knowledge to action.
Why did you decide to pursue a career in ocean conservation and what does your job entail?
My path to ocean conservation has been somewhat circuitous. I'm more a mountain person at heart than an ocean person, having grown up in Colorado. … But I have always been passionate about the environment, and I was able to act on that passion when I became a local elected official in Colorado a couple years after I graduated from college. I spent 10 years as a local elected official in Telluride and San Miguel County before deciding to dive more deeply into environmental issues by pursuing a PhD in environmental studies. . . . As I was finishing my dissertation, I started looking for positions in conservation broadly, ideally working for a non-governmental organization, and discovered that Ocean Conservancy had a position open in its Ocean Planning program. I was selected for the position and have been working at Ocean Conservancy ever since (over 10 years now).
Since starting at Ocean Conservancy, I have worked for the Ocean Planning program, as Assistant Director of Knowledge Management, and now as Senior Research Fellow working with our Chief Scientist. I work mostly on ocean and climate change. As a social scientist, I think about connections between people and the coastal and ocean environment and how best to make decisions that provide for a healthy ocean and sustainable future. Much of the work we at Ocean Conservancy do is policy and advocacy related, making sure that we move from science and policy to action that helps human communities and the ecosystems they are part of.
In addition, I serve on our Justice, Equity, Diversity, and Inclusion task force, which focuses on both internal matters – working to make sure we have a positive, rewarding, inclusive, and welcoming work environment for all – and external matters – recognizing the fraught history of the environmental movement and bringing justice and equity considerations to our programmatic work.
What is most rewarding about your work?
The most rewarding aspects of my work are knowing that I am working on some of the most critical existential issues of our time and trying to make our world livable and more just. When a bill we support passes, when management strategies to be more sustainable because of our input, when citizens take action to clean the ocean, I feel that what I am doing can make a difference.
What do you think are the biggest challenges facing ocean conservation efforts?
Two of the biggest challenges facing ocean conservation efforts are the linked existential crises of climate change and biodiversity loss. These threaten the very functioning of the ocean and the ways in which it maintains life for all of us. Climate change is leading to ocean acidification, higher sea temperatures, more oxygen-limited zones, and sea level rise, along with all the effects that come with them, like coral bleaching, species shifts, stronger storms and higher tides, and harmful algal blooms, to name a few.
Along with these changes, a huge challenge is addressing them – figuring out how to change our behavior and govern ocean resources in sustainable ways. Our current governance and economic system often pushes externalities onto natural resources and vulnerable communities, and power asymmetries in government and industry can make it hard to change how we make decisions. Working to make sure that people consider the ocean when they vote, act, and make decisions is difficult but absolutely critical to solving the difficult challenges facing us.
Do you have any advice for students who want to be a part of helping oceans and marine life?
First of all, I'm excited that you want to be part of helping the ocean, coasts, marine life, and the people who rely on them. Second, as you can read from my own story, there are many different ways to enter and contribute to the marine conservation field and to help the ocean and marine life. Even within NGOs [Non-Governmental Organizations], there are multiple different positions, all of which are important to our work, from programmatic work on fisheries, climate change, shipping, restoration, etc., to fundraising, to government relations and advocacy, to communications and education. You can also participate in government directly, as an elected official or as a manager (for example, working for a natural resources agency, or in fisheries management, or land use and coastal planning).
Ocean science, including both natural and social sciences, as well as medicine, law, education, and arts and humanities related to the ocean, is another career path that is fundamental to helping the ocean. Working for a sustainable ocean business is another career pathway that can contribute to both ocean health and human well-being; for instance, no-input shellfish aquaculture can improve water quality while producing food; renewable ocean energy can help get us off of fossil fuels and mitigate climate change.
What is your hope for the future of the world's oceans?
I hope that we can build off of success stories like California's network of marine protected areas that is helping marine life, or using less-polluting fuels for shipping, or restoring coastal salt marshes to protect, maintain, and restore healthy ocean ecosystems, while we act swiftly to reduce greenhouse gas emissions. If we elect people who care about these issues and are willing to make decisions that help the ocean, and if we bring our own passion for conservation to the ocean and how we live, I believe that we can build a positive ocean future together.