Be the Change:
Careers & Degrees for Criminal Justice Reform
Criminal justice reform can mean a lot of things, no matter which side of the issue you stand. Get a detailed look at the criminal justice system in America, discover the primary challenges and potential solutions, and learn how you can make a difference via voting, volunteering, or with a career in the field.
Last Updated: 08/14/2020
Meet the Expert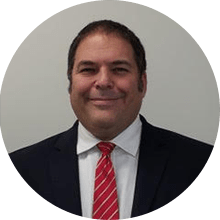 Dr. Brian Lovins
Principal for Justice System Partners
Dr. Brian Lovins is currently a Principal for Justice System Partners and is the President-Elect for the American Probation and Parole Association. Dr. Lovins has worked within the criminal justice and juvenile justice system as well as conducted research to move the system forward.
A discussion of criminal justice reform needs to start with the facts. Understanding the statistics shines a light on how many people are impacted, but more importantly it shows how certain communities have been impacted more than others.

Facts About Criminal Justice in the U.S.
2.3 million prisoners: That is how many Americans are currently incarcerated, but that's' not the whole picture. Americans "go to jail" 10.6 million times a year.
#1 in the world: With only 5% of the world's population, America holds ¼ of the world's incarcerated population in its prisons. The U.S. has higher incarceration rates that countries we consider to have more dubious human rights records like Russia, China, and El Salvador.
700% increase in 50 years: Tough on crime and war on drugs initiatives kickstarted a stunning increase in incarceration starting in 1970.
555,000 pretrial detentions: Prohibitively high bail practices result in hundreds of thousands of people being locked up without being convicted or sentenced for a crime.
What Is Criminal Justice Reform?
Criminal justice reform is the practice of shifting away from overly harsh or punitive or prescriptive consequences for criminal acts and towards prevention, treatment, and restoration.
It helps to think of the criminal justice system like a web, rather than a conveyor belt that goes from crime to court to prison. At the center of this web is the individual, who may experience trauma, socio-economic conditions, racial disparities, substance abuse, and educational, behavioral, or mental health challenges. An increased, front-end focus on prevention and deflection is one very important part of this web of reform. When at-risk youth and adults do become justice involved, the web of reform expands to include appropriate legal representation, diversion, informed sentencing, and treatment and support that addresses the specific needs of the individual. The outer edge of the web of reform are the reentry programs that connect individuals to opportunities and community that lead to success and reduce recidivism.
The overarching goal of criminal justice reform is to reduce the effects of mass incarceration on individuals and on our society as a whole.
How Can Criminal Justice Reform Happen?
With millions behind bars and $80 billion a year spent just on correctional facilities, liberals and conservatives are aligned in pushing for criminal justice reform. Their approaches to reform differ as much as their understanding of how we got in this mess. At the grassroots level, however, politics takes a backseat to purposeful action.
How to Be the Change and Get Involved
Understanding and respecting multiple perspectives on criminal justice reform is the first step to meaningful change. Ultimately, the very fact that such a robust debate exists underscores the seriousness of the issue, one that is well worth building a career around. As you critically examine your own assumptions, you can also gain a clearer understanding of the forces currently shaping reform efforts by getting involved.
Choose a Field of Study in Criminal Justice Reform
Degrees and Career Paths in Criminal Justice
It's said that reform is not an event, but a process. It takes action on the part of well-meaning, educated people for that process to move forward. Here are several pathways to consider if you wish to be part of that change.
Interview with a Criminal Justice Reform Expert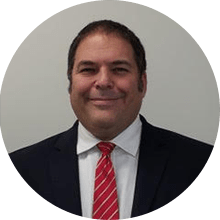 Dr. Brian Lovins
Dr. Brian Lovins is currently a Principal for Justice System Partners and is the President-Elect for the American Probation and Parole Association. Dr. Lovins has worked within the criminal justice and juvenile justice system as well as conducted research to move the system forward.
What is the current landscape of criminal justice and where do you hope we are headed?
What are some of the criminal justice reforms you have seen that have had a major impact?
What is the role of the community to support offenders, especially justice-involved youth?
What advice would you have for students entering criminal justice to get them in the right paradigm going into the field?
Further Reading on Criminal Justice Reform
Bureau of Justice Statistics is the official Department of Justice site for data and statistics on crime and corrections in the United States. It also produces reports and analysis that illuminate national and state trends.
Center on Juvenile and Criminal Justice is a policy, advocacy and action organization that addresses the use of the justice system to address societal issues in California including diversion programs for justice-involved youth.
Children's Defense Fund seeks to end the practice of incarcerating youth and ending solitary confinement for those who are incarcerated through reform and diversion programs.
Equal Justice Initiative offers legal services to those unfairly convicted, sentenced, or treated correctional facilities. They take on death penalty, youth justice, and even issues within the public school system.
Prison Policy Initiative is nonprofit, nonpartisan research and advocacy organization. Its data and analysis inform discussions while motivating action that leads to meaningful improvement in prisoners lives.
Promising a New Direction for Youth Justice is a report by the Urban Institute that details paradigm shift in dealing with justice involved youth. It addresses approaches and strategies that make up the continuum of care that can support youth within their communities.
Restorative Justice on the Rise is an organization with global reach that provides community members and restorative justice practitioners with resources and education. Podcasts, conferences, and advocacy work promote public dialog around restorative justice initiatives.
Restorative Justice Project helps communities and organizations create pre-charge restorative justice diversion programs that keep kids out of the justice system while addressing the harm done to the community.
Teaching Tolerance informs us of the hidden biases we all carry. Tools and resources are available along with a test that allows you to explore your own implicit biases.
Vera Institute of Justice collaborates with state, local and federal agencies and has projects in 40 states that seek to address the roots and realities of mass incarceration. They tackle racial, ethnic, and socio-economic disparities as well as immigration, policing, sentencing, mental health, and youth justice.